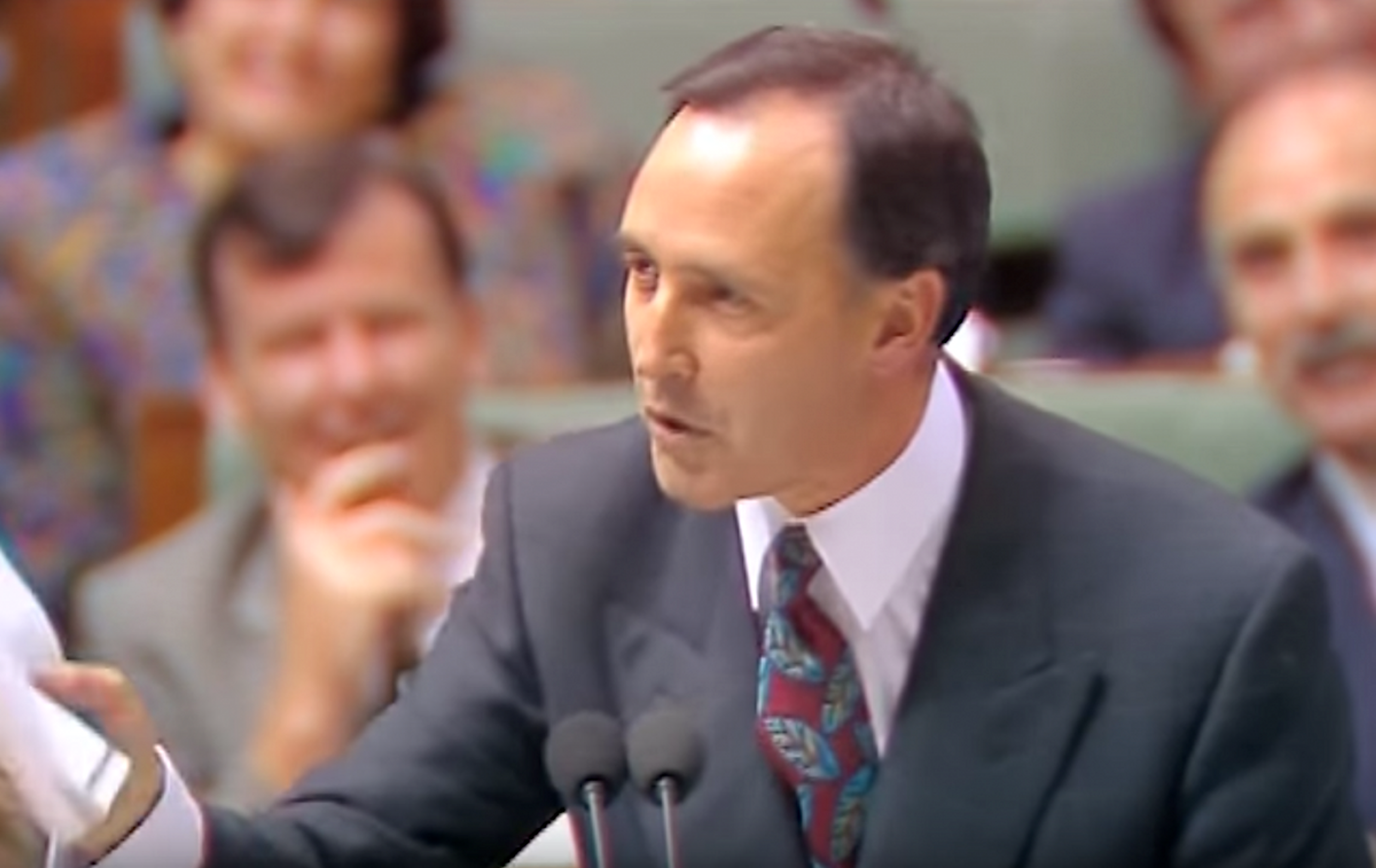 By Wilson da Silva
4 March 1993
SYDNEY – Once political king-makers, Australia's environmental lobby has been pushed to the sidelines in the campaign for the March 13 election.
But analysts say green voters may still prove crucial.
"Environmentalists have lost out to people's pocketbooks," said political scientist Ernie Chaples of the University of Sydney. "We're now down to the hard-core green voters, perhaps four to five per cent of the population."
But even this may be vital in the hard-fought contest, which commentators describe as one of the tightest in memory.
"That may still be important (in some seats). I'd be very surprised if we didn't see that happen again," Chaples said.
A February 28 opinion poll in Melbourne and Sydney found only three per cent of voters consider the environment the most important issue in the election.
But 59 per cent rated it important and ahead of crime, industrial relations and childcare but behind health care, unemployment, education and economic management.
Labor, under former leader Bob Hawke, deadlocked at 70 seats each with the conservative Liberal-National coalition for days in a cliffhanger 1990 election before being returned with an eight-seat majority.
Six of Labor's seats are held by razor-thin majorities.
While the coalition was seen as anti-environment in 1990, Labor campaigned zealously for the green vote and political scientists calculate that greens pushed Labor over the finish line in at least six seats.
Labor was returned even though the coalition won a bigger percentage of overall votes.
On voters' minds this time are one million unemployed Australians and a weak economic recovery from the worst recession in 60 years. Despite this, Prime Minister Paul Keating's Labor government, in power for a decade, is running a dead-heat with the coalition.
Polls show voters are angry at Labor, but many are unsure about the coalition's plans to slash government spending, sell off assets and replace six indirect taxes with an unpopular 15 per cent tax on almost all goods and services.
Yet this time around Labor has not courted the green lobby as keenly, focusing on economic development over environmental protection, conservationists say.
The coalition has matched most of Labor's environment policies but continues to espouse a pro-development line, said policy officer Michael Rae of the World Wide Fund for Nature's Australian branch.
"It's pretty much a photocopy of Labor's policy," he said.
With a perhaps even closer election now than in 1990, newspapers say Keating is preparing a new green manifesto to cement environmental support behind Labor.
Only two lobby groups are permitted by their charters to endorse parties – the powerful Australian Conservation Foundation (ACF) and the popular Wilderness Society.
In 1990 both campaigned heavily against the coalition, urging voters to cast a ballot for small green parties and the small leftist Democrats and to direct their second and third preference votes to Labor.
Under Australia's complex optional preferential voting system, this meant many green voters' ballots for unsuccessful pro-environment candidates were later redistributed to Labor.
Neither lobby group has backed a party in this poll.
"Labor has slightly better policies on a few issues, but it's really a choice between tweedledum and tweedledee," said campaign officer Peter Warrington of the Wilderness Society.
Nervousness among some green groups, who fear coalition policies, had been rising as early opinion polls indicated a conservative landslide before Labor caught up.
The ACF, Australia's biggest green group with 20,000 members and a multi-million dollar budget, chided the coalition earlier this month for what it termed a belligerent attitude towards the environment. But the group said it did not agree with everything Labor has done.
"I certainly won't say we endorse Labor's policy (in total), although there are a number of things we like...," ACF president Peter Garrett, a law graduate and lead singer of the popular Midnight Oil rock group, told reporters.
"Even though economic matters dominate the agenda at the moment, a majority of Australians consider proper protection of the environment to be a valid campaign issue," he said at a news conference while seated next to Labor's Environment Minister, Ros Kelly.
The news conference was widely seen as tacit endorsement of Labor, and a beaming Kelly appeared to read it as such.
"As bad as Labor may be, they may be the only game in town (for green voters)," said Chaples.