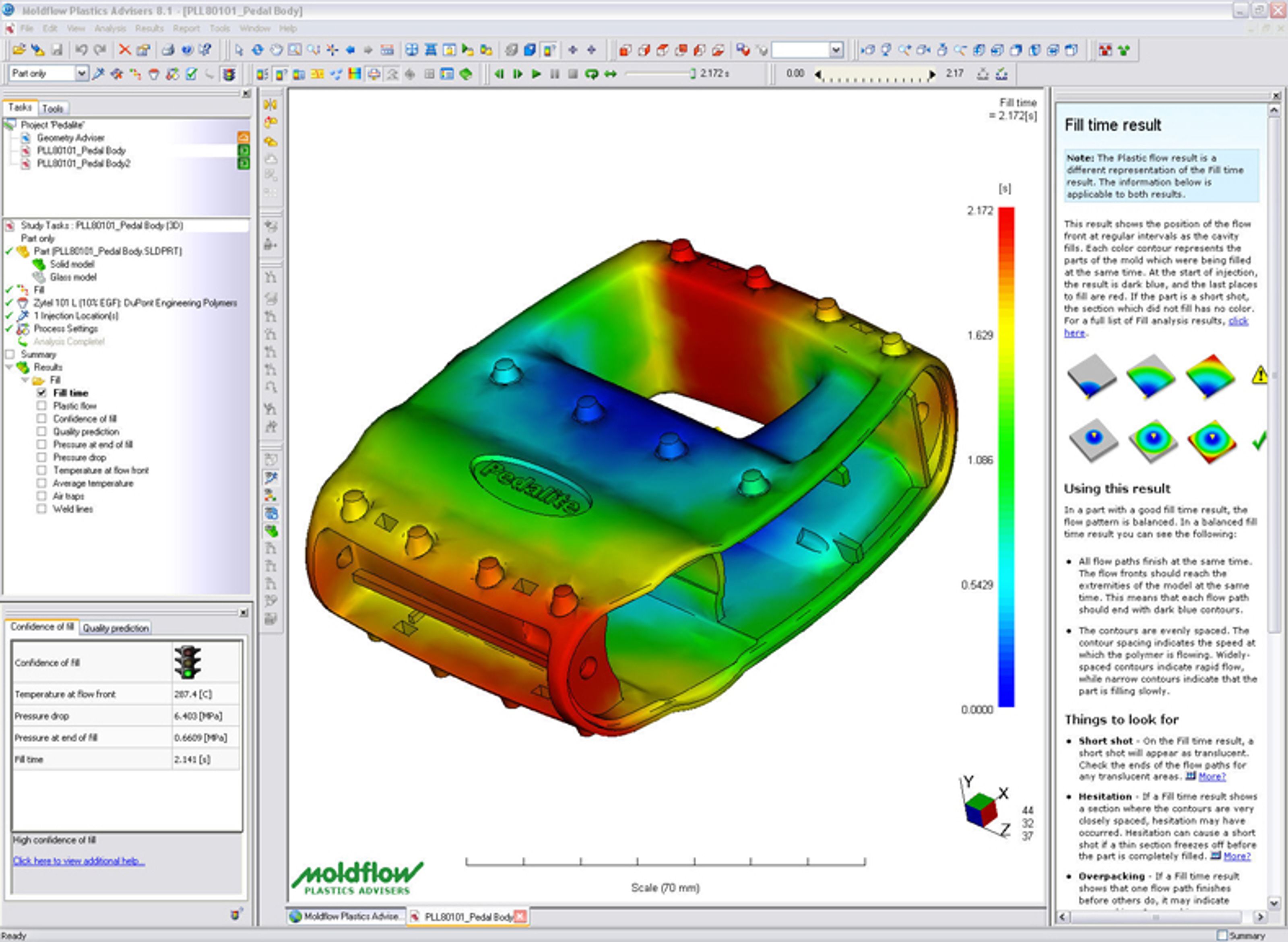 The 'Innovation Statement' was aimed at smarter business. We went looking for them.
By Wilson da Silva
MOLDFLOW is the kind of company to warm a prime ministerial heart. Its products are high technology, its engineers are leaders in their field, it controls the lion's share of the world market and exports most of its production.
When Prime Minister Mr Paul Keating launched the $466-million Innovation Statement this month, Moldflow was the kind of enterprise he wanted to encourage: a small company taking on the world with nothing but intellectual muscle and marketing nous.
It is not the only company living former Science Minister Mr Barry Jones's intelligent nation dream. A host of innovative Australian companies are turning knowledge into profit, many of them in Melbourne. Little is heard about them. Large companies get the bulk of media attention.
But more often than not the big players tend to be multinational offshoots - Ericsson, Kodak, Glaxo. Heavyweights in their field, they throw a bit of petty cash at local research. Millions of dollars, sure, but a sideline to their overseas research.
Moldflow is a refreshing change, a reverse of the usual picture: an Australian company doing local research that foreign companies copy. Based at Kilsyth in the eastern suburbs, it has made computer- controlled design and control equipment for plastics manufacturers since 1978.
It has an annual turnover of $22 million, 95 per cent from overseas sales. It employs 100 people and sells in about 50 countries.
"The automotive industry is one of the biggest users," said marketing manager Mr Tim Lake. "A bumper, for example, can cost up to $US2 million to put into production.
"If you create a dodgy tool, not only might it mean you have a half-a-million-dollar repair bill, but it also means production is delayed," he said.
Moldflow sells the technology and software to analyse and control plastics manufacturing, using artificial intelligence techniques developed in Australia.
It was started by Swinburne lecturer Mr Colin Austin just as the first personal computers came on to the market. Mr Austin, who taught a plastics technical course, realised that personal computers could allow unparalleled control of the mould injection process, reducing costs and largely eliminating errors.
Today, the company controls 80 per cent of the world market. It is in such a leading position that it has begun a campaign to reinforce brand identification.
Australian manufacturers only began using the technology in the past three years, said Mr Peter Kennedy, general manager of technology. It took the recession with its demand for efficiencies to cut costs to attract the interest of local companies.
While Moldflow was ahead of the market, it did not mean customers beat a path to its door. So it spent time talking to them, incorporating their needs into its research and development drive. That focus helped double sales.
Three years ago, Moldflow was bought by management and J T Campbell, the merchant bank run by former Victorian Liberal Party president, Mr Michael Kroger, a move that put the company on a solid footing.
Last month, that footing was firmed by a 25 per cent equity investment by Boston-based venture capital company Ampersand.
Moldflow is now half owned by J T Campbell with 15 per cent held by management. Another 10 per cent is held by Singapore-based Japanese investment house Nomura Jasco and there are plans to list it.
"Computer-aided engineering is not an area that is understood here," said managing director Mr Hugh Henderson. "There are no information technology analysts with a regular coverage of the industry."
Australian investors see technology stocks like a punt on the Melbourne Cup. Yet they are not adverse to risk. They invest in resource companies "which at the exploratory stage are classified at the riskiest end of the market", said Mr Michael Hynes of brokers Gillon Securities in Melbourne, one of the few broking firms to track technology stocks.
In a year Moldflow expects to list on NASDAQ, the US over- the-counter market favored by international technology companies. Out of loyalty rather than commercial gain, it will also establish a mirror listing in Australia.
"We'll always be an Australian company, and we're very appreciative of the R & D support over the years," Mr Henderson said.
Another example of a successful technology company is GBC Scientific Equipment, which makes atomic absorption scanners used for chemical analysis. The Dandenong company won a $250, 000 federal grant in 1985 to develop a spectrometer. It now turns over $20.5 million a year, 87 per cent from exports.
There is also ANCA, a Bayswater North company that designs and manufactures computer-controlled precision grinding equipment.
The company's machines are linked via modem to the Internet, allowing its technicians to solve servicing problems without leaving the workplace. With a staff of 145, it has $27.9 million in sales, of which 92 per cent is export income.
Then there are those companies that have experienced rapid domestic growth and are angling for a slice of the world market. Companies such as Dataplex, a Blackburn group that sells computer communications solutions for corporate users.
Starting in 1983 and adapting off-the-shelf technology, it has expanded to develop its own computer modems and local- area-network instrumentation such as nests. It now employs more than 100 people and has an annual turnover of $16 million, with Telstra one of its biggest clients.
It is pushing hard to sell its products overseas. Presently exports only represent 5 per cent of sales. "It's a relatively small company, but we're always taking on more people. The real emphasis is now on exports," said marketing manager Mr Timothy Sutherland.
Melbournes Technology Upstarts
ANCA Pty Ltd. Bayswater North, Precision grinding machine manufacturer. Turnover: $27.9 Million p.a. Exports: $25.7 Million p.a. Staff: 145.
Dataplex Pty Ltd: Blackburn. Network Communications solutions and manufacture. Turnover: $16 Million p.a. Exports $800,000 p.a. Staff: 100.
Lochard Environment Systems Pty Ltd. Caulfield South. Environmental software and instrumentation maker for aerospace. Turnover: $5 million p.a. Staff: 50.
Aspect Computing Pty Ltd. Hawthorn. Software developer. Turnover: $75 Million p.a. Exports: $50 million p.a. Staff: 700.
GBC Scientific Equipment. Dandenong. High technology scanning equipment manufacturer. Turnover: $20.5 million p.a. Exports: $17.9 million p.a. Staff: 174.
Moldflow Pty Ltd. Kilsyth. Computer-controlled plastics manufacturing equipment and software. Turnover: $22 million. Exports: $21 million p.a. Staff: 100.
Biota Holdings Ltd. Glen Iris. Drug Research. Turnover: $3 million p.a. Exports: $2 million p.a. Staff: 9.
HRL Ltd. Mulgrave. Brown Coal electricity generating systems. Turnover; $20 million p.a. Staff: 100.