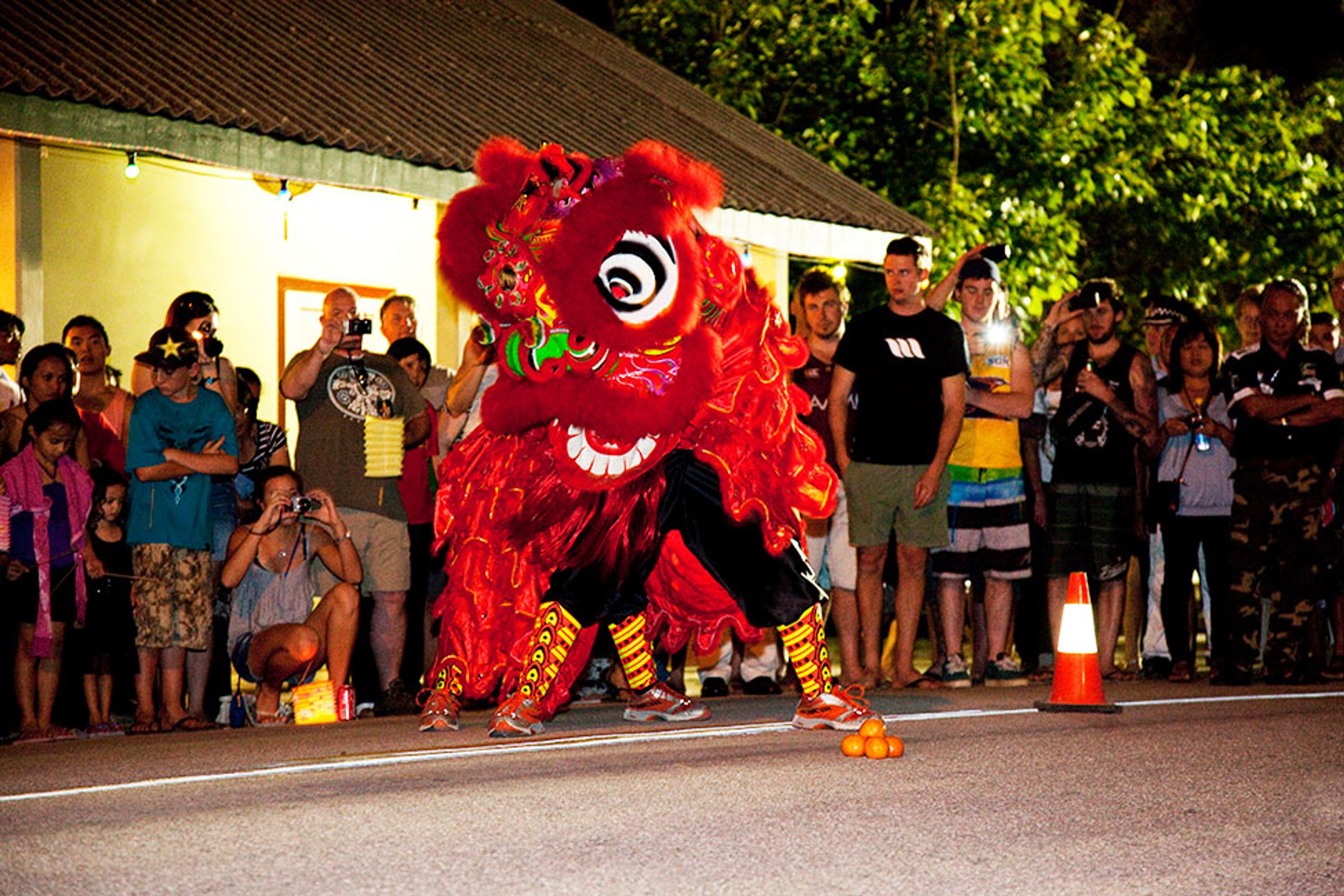 WILSON da SILVA
Reuters
INCENSE pervades the hushed streets around the red and gold Tao temples, wailing greets the dusk as Muslims are called to prayer and Chinese or Malay dialects are mostly spoken.
Yet Christmas Island in the Indian Ocean, closer to Hong Kong than to Sydney, is part of Australia.
Shock Seemingly forgotten for decades, Christmas Island is now stirring.
An Australian $52 million hotel-casino is soon to open and promises to bring a rude shock to the island's run-down colonial streets and sleepy lifestyle.
"The social effect is going to be astounding," said island administrator Michael Grimes, Canberra's representative.
"The changes to come are going to be massive, and not everybody on the island is ready." The casino will be small-scale at first with 156 rooms, and is targeting the overnight or weekend gambler who can hop on a plane in Jakarta and be on the island in 45 minutes.
"There will be people who will come on just a whim," said director Herman Gani, an Indonesian overseeing construction.
"Most people will only stay a few days. It is the medium to high customers that are being aimed at." The plush halls have granite floors and marble walls, a tropical garden of 67,000 imported plants overlooking the seacliffs and a protected beach with sand of crushed limestone.
Blackjack, roulette, baccarat and other games will be played in the main building, which also houses four bars, a dance floor with a stage for bands visiting from Singapore or Jakarta, a piano bar, restaurants and a 24-hour cafe.
The resort will employ 380 mosly experienced mainland Australians, who will eventually be replaced by islanders.
"We know the potential and we believe there is a market," said John Moneta, a director of the Perth-based Christmas Island Resort Pty Ltd.
The company is 63 per cent owned by Indonesian investor Robby Sumanipow, 27 per cent by Singapore's Lauw & Sons Pty Ltd and the rest by Australian Frank Woodmore, who first pushed the idea of a casino in the mid-1980s.
Promoters say the casino already has bookings for the next three years, and may have to increase the number of flights from the two per day from Jakarta currently being planned.
The island's population of 1400 may not be ready.
The population is 65 per cent Chinese, speaking mostly Mandarin and Hokkien, one in seven is Malay and one-fifth of residents are westerners, mostly Australians.
Should it take off, the casino could take a thousand people a week to the island on 20 flights. Currently two flights a week from Perth, 2600 kilometres southeast, service the island.
Much of the island is run-down and buildings have fallen into disrepair as the peak population of 3000 has fallen with the exhaustion of high-grade phosphate deposits and the shutdown of state-owned mining operations.
Workers in late 1990 formed a company and leased the mine back from the Australian government, extracting lower-grade ore for export to Malaysia and Indonesia, where the acidic soils can take the phosphate directly without processing.
The company, with 320 mostly islander shareholders, has a turnover of $A17 million and employs 100 people.
With 25 per cent unemployment, workers see it as logical to share their jobs, working for some months of the year each.
There is a 4.5 million tonne stockpile of mined-out deposits to draw on, enough to keep the mine operational for another 15 years, processing manager Fred Smoulders said.
Although just 360 kilometres across the water from Indonesia, islanders are more in tune with what happens in Australia, at its closest point 1300 k$ilometres away.
ABC TV is videotaped in Perth and sent to the island where it is re-broadcast a week later.
"The remoteness creates its own unreality, but that's about to change," said administrator Grimes.