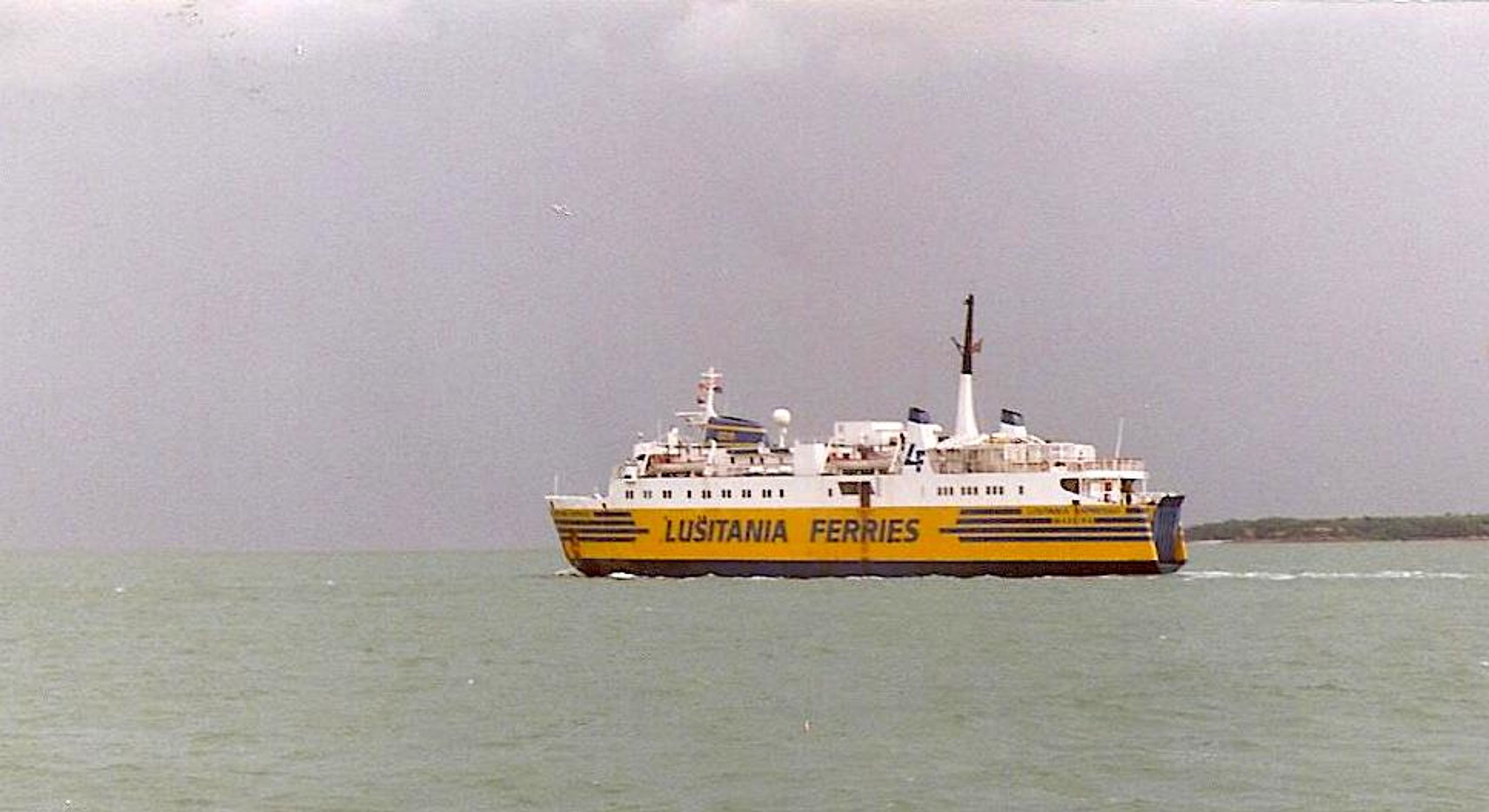 By Wilson da Silva
DARWIN – Planes bearing Indonesian colours have been buzzing a Portuguese "peace mission" ferry which plans to defy Jakarta's ban on visiting East Timor this week, mission organisers said on Sunday.
Paulo Veiga, one of the organisers, said he had spoken to Captain Luis dos Santos of the ferry Lusitania Expresso who said he was attempting to contact port authorities in Darwin to complain about the incident.
TD "He said two planes criss-crossed the boat, then came back and did the same again," said Veiga, who spoke to the captain by satellite telephone.
Hours earlier, dos Santos reported to the mission headquarters he had been twice buzzed by a light aircraft which, in daylight, showed Indonesian colours.
Reuters was unable to contact the vessel, which is some 150 nautical miles northwest of Darwin. It is expected to arrive on Sunday and depart the following day.
Students and activists chartered the boat in Portugal and plan to sail from Darwin to Dili, East Timor, to lay wreaths in memory of the 50 to 180 Timorese killed by Indonesian troops last year.
Indonesia has barred the vessel from its waters because those on board refused to apply for visas. They cited United Nations resolutions, according to which the territory is still a protectorate of Portugal. Indonesia invaded East Timor in 1975 and annexed it a year later.
Organisers of the mission said the flypasts were an attempt to intimidate the crew.
"I think Indonesia is desperate," said spokesman Antonio Ravara, a 23-year-old geographer and student leader. "There is no doubt this is another attempt to intimidate this mission."
A spokesman for the Darwin Port Authority said he had not been contacted by the Lusitania Expresso, adding that buzzing a boat was a very unusual thing.
A telex from the captain earlier in the day told how the ferry was buzzed by an aircraft bearing Indonesian colours and flying 30 metres (100 feet) above the water.
"I ask if this is an appropriate and normal procedure from an Indonesian navy airplane in Australian waters," dos Santos said in his telex.