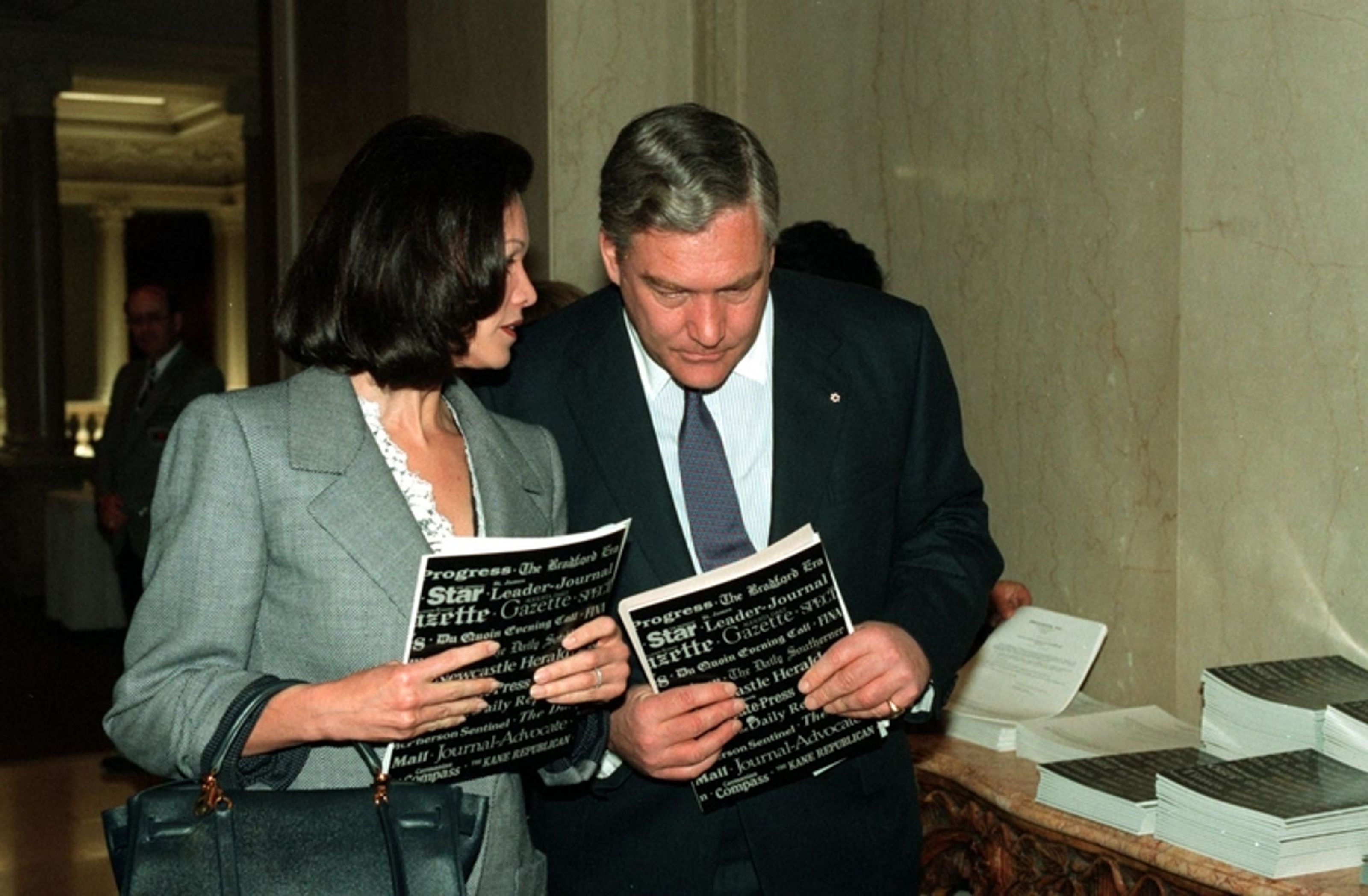 By Wilson da Silva
SYDNEY – Australia's richest man, Kerry Packer, finally revealed his hand on Tuesday when he joined a consortium with Canadian newspaper tycoon Conrad Black to bid for control of Fairfax, Australia's oldest media empire.
But the partners will be battling competing bids from Ireland's Independent Newspapers, Jamison Equity of Australia and a government wary of giving Packer too much control of the country's press.
Through his Consolidated Press Holdings Ltd, Packer has joined Black, chairman of Canada's Hollinger Inc, and Hellman and Friedman Capital Partners of the United States to bid for the John Fairfax Group under a bidding vehicle named Tourang Ltd.
Hollinger owns Britain's Daily Telegraph, Israel's The Jerusalem Post and a string of other publications.
Brokers Ord Minnett, acting for Tourang, said they will seek Australian institutional backers and later float Fairfax, now in receivership, if the bid is successful.
Analysts have priced the Fairfax empire at around A$1.3 billion (US$1.01 billion).
ConsPress will be limited to a 15 per cent stake, while Hollinger and Hellman, acting for U.S. junk bond holders caught short when Fairfax slipped into receivership last year, will hold between them about 30 per cent, Ord Minnett said.
But even with only 15 per cent Packer's ConsPress, the biggest shareholder in the nation's top-rating television group Nine Network Ltd and owner of several magazines, will cause consternation for Australia's Labor government.
"There is a perceived political problem," said journalism lecturer Dr Rod Tiffen of the University of Sydney. "Anyone would be worried if Packer's influence was extended in the media.
"In a dispersed shareholding, even 15 per cent could be quite influential in the direction of the company. And Packer is known as an interventionist publisher."
Packer and Australian-born Rupert Murdoch of News Corp Ltd control a majority of the country's press. A Labor party conference last month voted for a parliamentary inquiry into media ownership, perceived by many in the party as too concentrated.
Fairfax, once a listed empire spanning television and radio as well as print, was placed in receivership in December after a failed A$2.25 billion (US$1.7 billion) privatisation, begun in August 1987, which left Fairfax A$1.2 billion ($930 million) in debt.
It owns The Sydney Morning Herald and Melbourne's The Age, the national The Australian Financial Review and a collection of magazines and smaller publications.
Dr Tony O'Reilly's Independent Newspapers group, which through his Australian children controls Australian Provincial Newspapers, is also keen for Fairfax, as is Jamison, an investment company partly owned by AFP Group Plc.
Last month, O'Reilly secured the participation of the John and Sir Vincent Fairfax family in his bid. The family, who sold out to the young Warwick Fairfax's privatisation bid, plan to take a minority shareholding in the newly floated Fairfax.
Journalists at Fairfax, used to the benign non-interventionism of the Fairfax family during its 150-year history, are militant about editorial independence.
They led a public campaign which successfully persuaded Labor to quash ambitions British publisher Robert Maxwell had for Melbourne's The Age newspaper.
Analyst George Sutton of brokers BZW Australia Ltd said history will play a leading part in the takeover.
"Any consortium with the Fairfax family has got to be favoured," he said. "But it'll be the institutional investors who will decide."
If Tourang's bid is successful, the U.S. junk bond holders will convert their debt into debentures in the new company.
Ord Minnett said more than 95 per cent of the junk bond holders, who ploughed A$450 million (US$349 million) into Fairfax in 1989, would drop their lawsuit against Fairfax and its bankers, the Australia and New Zealand Banking Group Ltd and Citibank Ltd, if Tourang wins the bid.