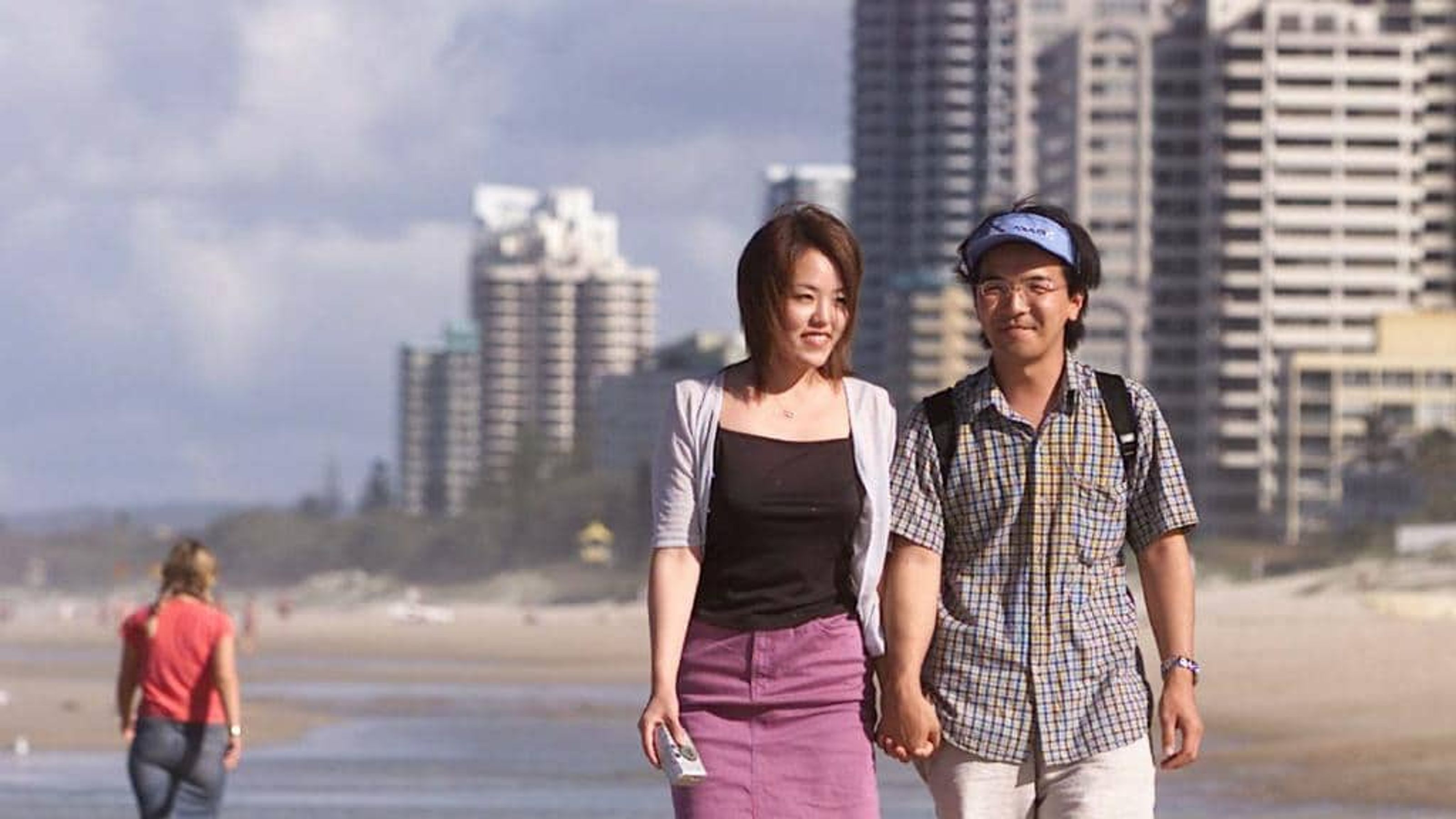 By Wilson da Silva
GOLD COAST, Australia – Waves of Japanese yen are pouring into Australia's Gold Coast as cash-rich Japanese investors snap up hotels, houses and land.
People in the tourism industry say Australia needs the investment to help solve its balance-of-payments problems.
But many local residents complain that the power of the yen is pushing up land prices and radically changing the character of this sub-tropical city.
"Mr and Mrs Australia used to come to Surfers Paradise to rent cheap low-rise accommodation and enjoy the beach," said Iris Whiteside, a Gold Coast resident for 10 years.
"Since about 1986 it's become too expensive," she says. "It's all geared at foreigners, especially the Japanese. You apply for a job and you're told you have to speak Japanese, our kids are being taught Japanese and shops are full of Japanese signs."
Officials say 849,174 hectares (2.1 million acres) of the state of Queensland is foreign-owned. The Japanese, with 84,218 hectares (208,100 acres), are the largest owners after the Americans, who took much longer to build their position.
Since much of the Japanese-held land is prime real estate near the beaches, Japan tops the net worth list with holdings worth A$2.1 billion dollars (US$1.65 billion).
The Japanese buying is contentious because most of it has come in only the past four years, say local people who oppose it.
Iris Whiteside's husband, Bruce, is chairman of Heart of a Nation, a two-year-old group opposed to land ownership by foreigners. Earlier this month it organised a rowdy protest march of 300 residents.
Bruce Whiteside takes pains to explain that he is not a racist. At rallies he prohibits racial slurs and singling out of Japanese.
Real-estate agents say the recently depressed Gold Coast property market has benefitted from the Japanese money.
Local people selling land have received high prices, and Japanese development has brought jobs. Protesters are "a minority who are hysterical, uninformed and uneducated," said a property agent.
But Bruce Whiteside claims widespread support for his cause and says Japanese buying has driven land prices above what "ordinary" Australians can pay.
"Some of the land is being sold to foreigners at 400 per cent above the market value," he says. "Foreign investors buy houses and leave them empty, and Japanese companies build resorts to be run by Japanese companies. Where's the benefit to Australia?"
Japanese-born sociology professor Yoshio Sugimoto of Melbourne's La Trobe University agreed that the massive investment in the area by Japanese interests would probably cause long-term social tensions.
Most new resorts are Japanese and employ Australians in low-level jobs, so development of the Gold Coast means little more for the area's residents than working behind a hotel counter or waiting on tables, Sugimoto said.
"The citizens of the area are becoming second-class citizens. The Australian labour force is subjected to the whims of Japanese interests in Tokyo. Surfers Paradise is really becoming a mini-colony of Japan," he said.
Environmentalists are also concerned. Placing too much land in the hands of foreigners is akin to "economic imperialism", said Rainbow Alliance spokesman Graham Jamieson. It allows foreigners "to control the development agenda", he said.
The Australian offshoot of Japanese developer Daikyo could lose millions of dollars in tourist revenues if there is a major backlash against Japanese investment. Daikyo has A$1 billion dollars (US$780 million) invested in Queensland, in hotels, golf courses and land.
Manager Yuji Nozue said Daikyo was untroubled by the protests, but admitted it had recently boosted its support of charities and sponsorships to bolster its corporate image.
The chairman of the Gold Coast Visitors and Convention Bureau, John Polson, said attracting Japanese money to develop Gold Coast resorts was the only way for Australia to tap the vast sums Asian tourists are forecast to spend in coming years.
"Personally, I think Australians would prefer investment from Australian sources," Polson said, "but we know damn well that's not going to happen.
"Our management and technology are world-class, but we don't have the capital to compete on a world stage. We need the Japanese."
Foreign visitors make up a fifth of all tourists, yet account for half of the tourist money spent in the city, studies by the bureau show. Japanese tourists lead, spending three times as much as other foreigners in a third of the time.