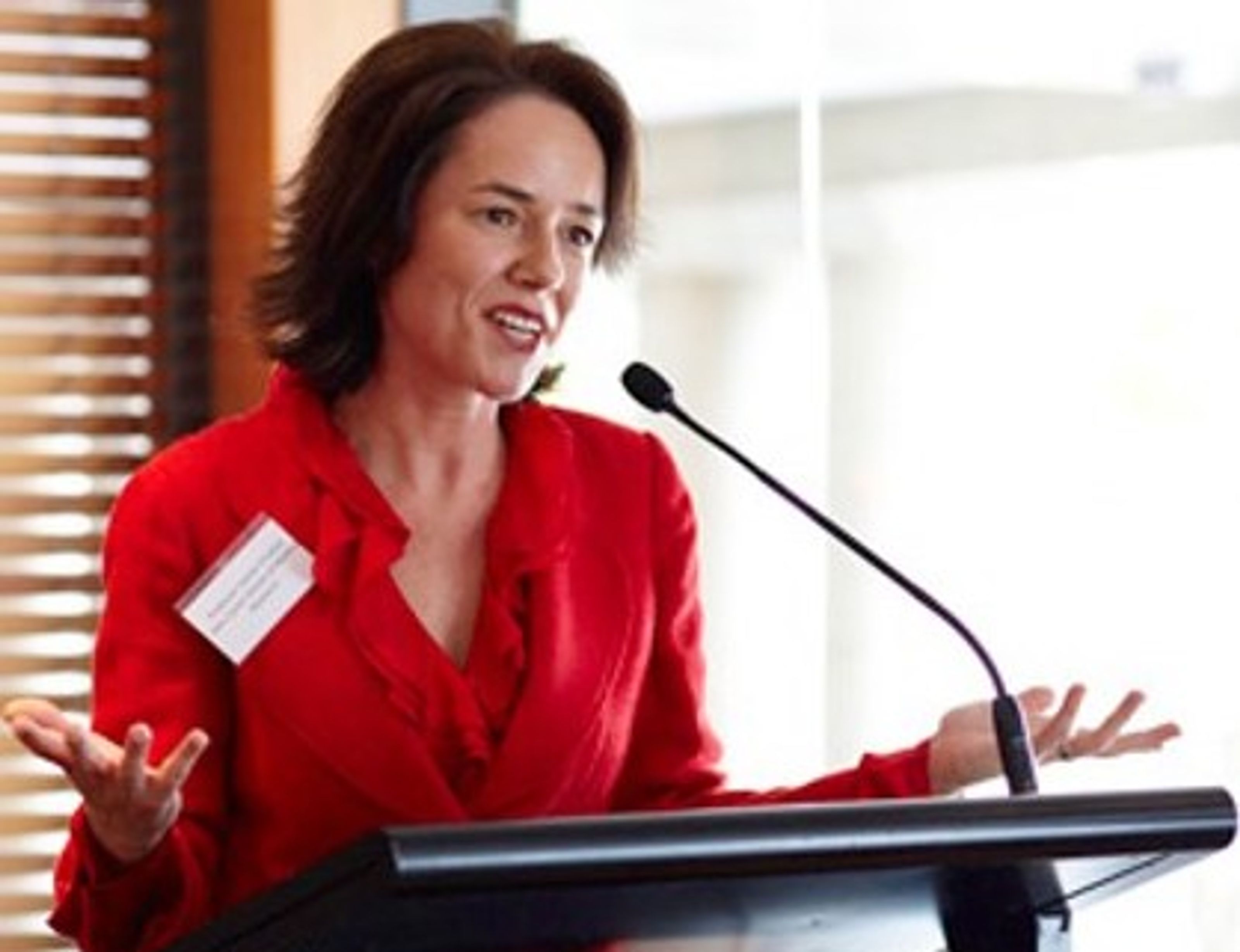 Carola Vinuesa is an impressive speaker, a sharp dresser and one of Australia's best scientists. She's also a mother of two preschool-age children. But we're supposed to ignore that.
By Wilson da Silva
I KNOW THAT in the genteel, gender-neutral world of science, what counts is Carola Vinuesa's sterling research, particularly her pioneering work in immune regulation and memory, which led her to win the Prime Minister's Prize for Life Scientist of the Year in 2008.
We're certainly not meant to focus on the fact that she's female or a mother. And that's the problem, the Senior Research Fellow at the John Curtin School of Medical Research, part of the Australian National University in Canberra, told the 'Food for Thought' business lunch in Sydney this week.
Like many leading scientists running a lab (hers has 12 people), Vinuesa works long hours, and – between pushing back the frontiers of medical research – spends a lot of time applying for piecemeal grants to fund the salaries of her research staff.
Traditionally, being a leading scientist and having a work/life balance is not part of the deal. The job demands long hours, which a mother (or a father, for that matter) of young children is not always able to give.
Is it any wonder so many women drop out of research during the most productive scientific years of their lives? Even leaving for a few years to have a child can dull the currency of a researcher's knowledge and skills-set. It also means leaving projects half-started, grants uncompleted and staff leaderless.
Vinuesa was on the verge of quitting some years ago. Then, in 2008 she received one of the Prime Minister's science prizes, and the $50,000 cash that came with it. She decided to use her prize-money to hire domestic help – and her world changed.
She spent more quality time with her daughters, her research blossomed, and her career zoomed ahead – more impressive scientific papers, a promotion and a salary increase.
"Unless you have a really privileged situation that you can afford all this extra help, or you have a really good network around you that can help you look after your children and keep being productive – it is very, very difficult," Vinuesa said.
She's right, of course. A lot of senior jobs – not just in science, but in corporations, academia and government – have horrendous workloads and make outrageous demands for time and commitment. Perhaps they were designed for an age when all senior jobs were held by men, who had unpaid home help in the form of housewives.
That's no longer the case. But why do so many high-profile careers expect and demand it, while we all look the other way and pretend we're still living in the 1950s?
In the week we have witnessed Australian Education Minister Julie Gillard elevated to become the nation's first female prime minister, it's perhaps worth rethinking the way we balance our work and home lives.
And we should give serious thought to how we can change things in science so that we can retain the genius we're losing. Not for any reason other than the fact that some of our most brilliant young researchers happen to be female.
Wilson da Silva in the editor-in-chief of COSMOS. 'Food for Thought' is a partnership between COSMOS and RiAus (the Royal Institution of Australia), with support from the federal Department of Innovation, Industry, Science and Research.