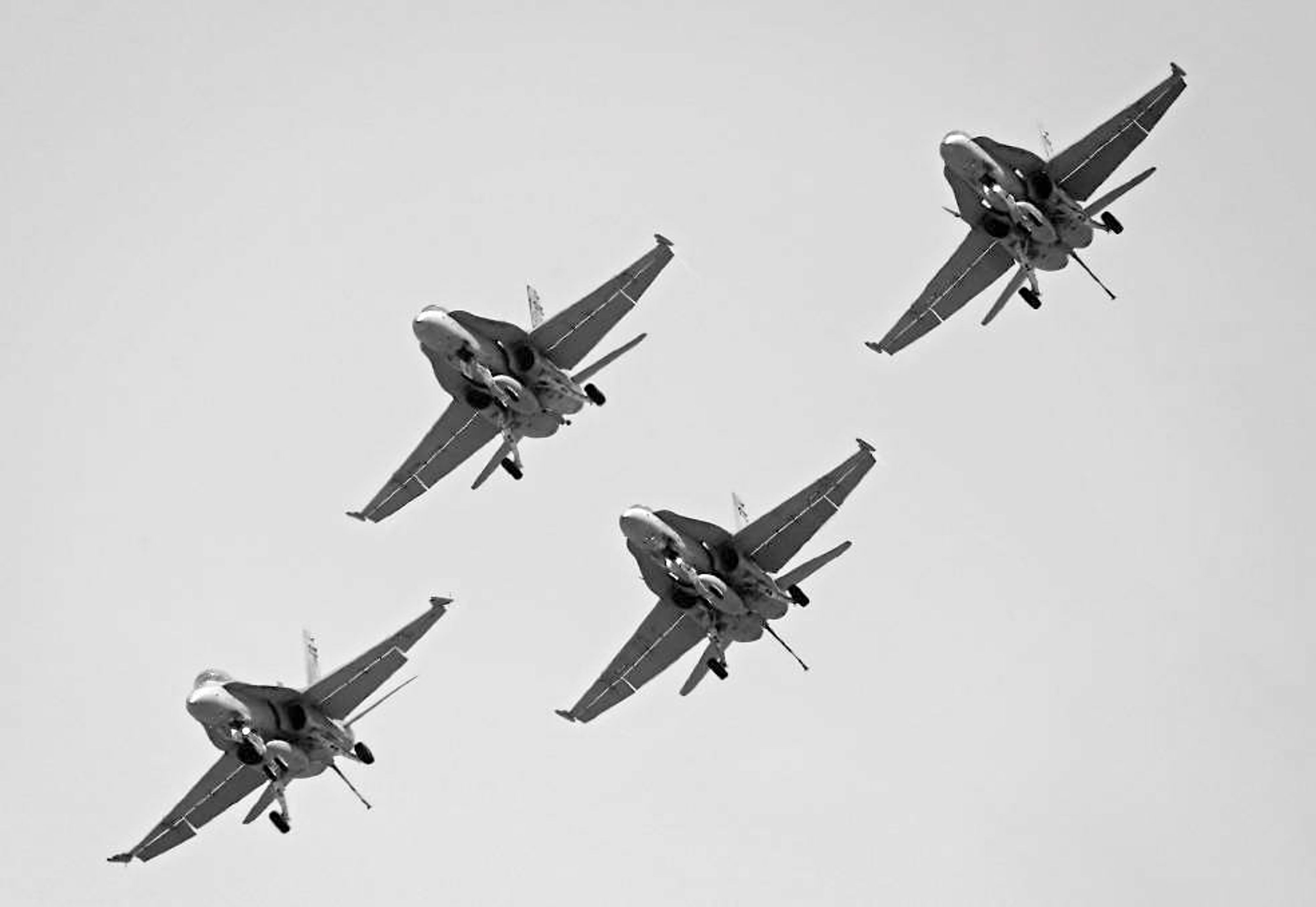 WILSON da SILVA
The transport difficulties experienced by crowds a week before at Garden Island during the visit by warships were not repeated last weekend at Bankstown Airport, where about 100,000 people attended the Rotary International Air Fair.
The SRA operated trains every 15 minutes from Circular Quay to Bankstown during the peak periods, and a fleet of 20 buses ran continuously from the station to the airport.
There were also 40 police on hand and a number of State Emergency Services personnel.
The air fair brought together a wide assortment of exhibitions, from the static displays of the aircraft of long ago to fly-pasts of the most advanced aircraft in Australia today - the Air Force's F/A-18 Hornet.
Mr Bok Noel, 57, from Padstow, said of the fly-past by the Hornet: "That was terrific. It really made my day."
The big drawcard, according to the organiser, Mr Ken Jones, was the British Navy's Sea Harriers, on loan to the air show from the visiting aircraft carrier HMS Illustrious.
Lieutenant Clive Baylis, display pilot for the 800 Naval Air Squadron of the Illustrious, dipped and banked the versatile aircraft before the crowd.
Asked how he would feel about having to go into combat instead of display flying, Lieutenant Baylis said: "It is obviously something you're prepared to do. You are trained for it. Nobody wants to get into a war situation, but if you are required to engage an enemy, you do so."
In fact, two of the Harriers aboard the British aircraft carrier saw combat four years ago in the Falklands.
The fair was organised by the Rotary Club of Alexandria as a fund-raising venture for a number of Sydney hospitals.
A light plane nose-dived after landing at the air fair yesterday, resulting $20in,000 worth of damage to the plane. A spokesman for the Bankstown Airport Fire Service said the plane, a single-engined Citabria Champion, had just landed at noon after completing an aerobatic display.
The front of the plane tipped over and struck the tarmac. Both the pilot and a passenger were unharmed.