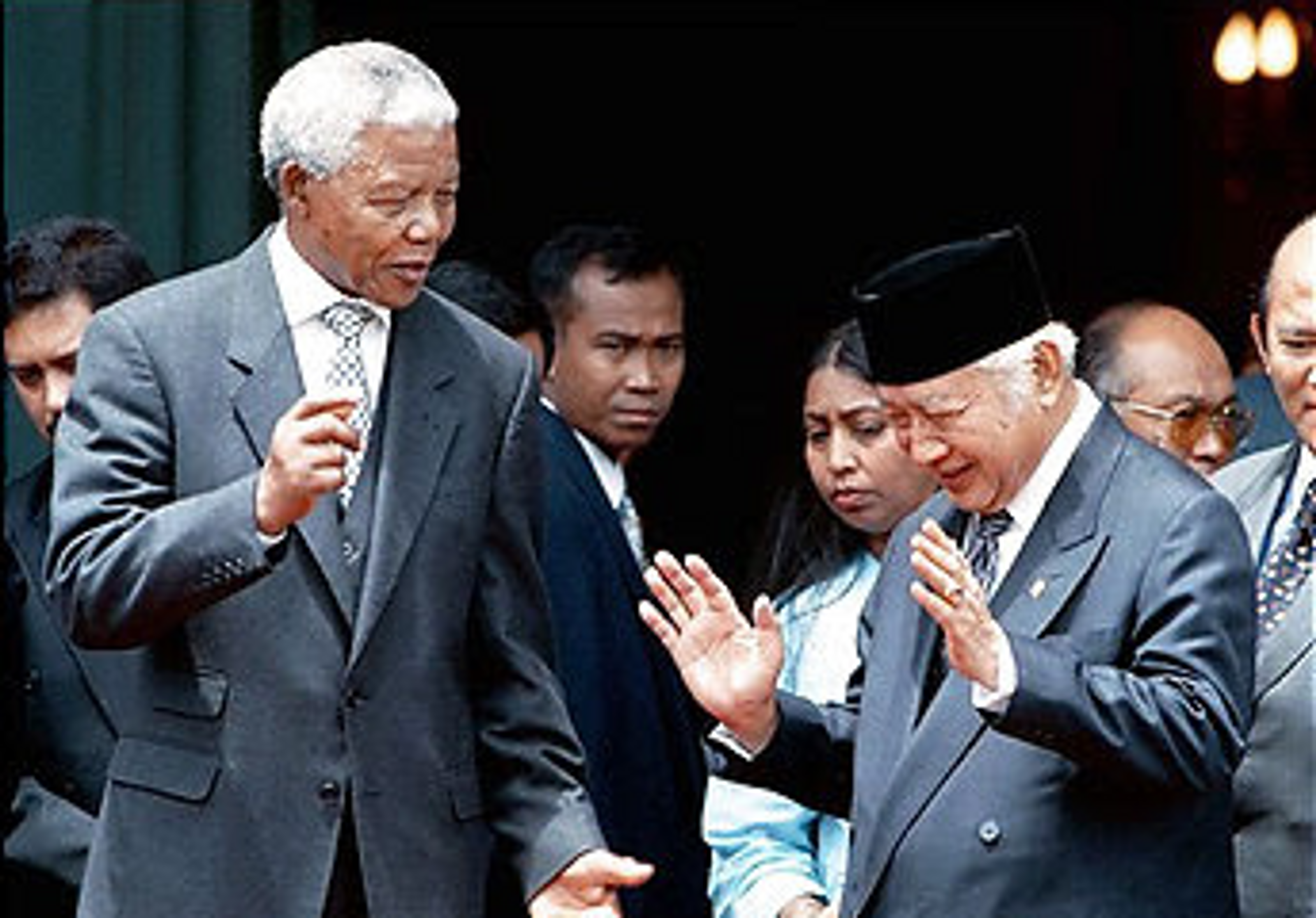 By Wilson da Silva
THE surprise intervention of South African President Nelson Mandela into the East Timor conflict had the tacit approval of Indonesia's President Suharto, Timorese independence activist José Ramos Horta said.
Mr Ramos Horta, who was invited to Pretoria by Mr Mandela for a two-hour meeting on Friday, said yesterday the involvement of the South African leader and fellow Nobel Peace laureate could provide the necessary circuit-breaker to the 22-year diplomatic impasse over East Timor.
"If Suharto listens to anyone at all, it is not his ministers or to anyone younger than him, he listens to someone like Mandela," Mr Ramos Horta said.
"Mandela is very willing to play a role in helping the dialogue ... He would not be doing this if he had not discussed it first with Suharto."
Mr Mandela, a 1993 Nobel Peace laureate, returned last week from a state visit to Indonesia during which he met jailed Timorese guerrilla leader Xanana Gusmão. The July 15 meeting was held in the presidential Merdeka Palace with Mr Suharto's approval.
Gusmão was captured by Indonesian troops in 1991, and a court sentenced him to life in 1994, which Mr Suharto later commuted to 20 years.
Mr Ramos Horta said Mr Mandela had urged the Indonesian leader to release Gusmão so he could participate in a negotiated settlement of the territory's future.
"Suharto may be looking for a graceful way out of the problem of East Timor, and Mandela is the vehicle," Mr Ramos Horta said. "He is not making concessions to the West, he is listening to a man with the moral and political authority of a statesman of the Third World."
Mr Ramos Horta's views have received some support from Mr Mandela's partner, Graca Machel - the widow of Samora Machel, the leader of Mozambique which was once a Portuguese colony like East Timor.
Mrs Machel is said to have contacts in Portugal with groups opposed to the Indonesian position on East Timor.
Indonesia invaded East Timor in 1975 and annexed it a year later in a move not recognised by the United Nations. Talks between Lisbon and Jakarta under UN auspices have made little headway since.