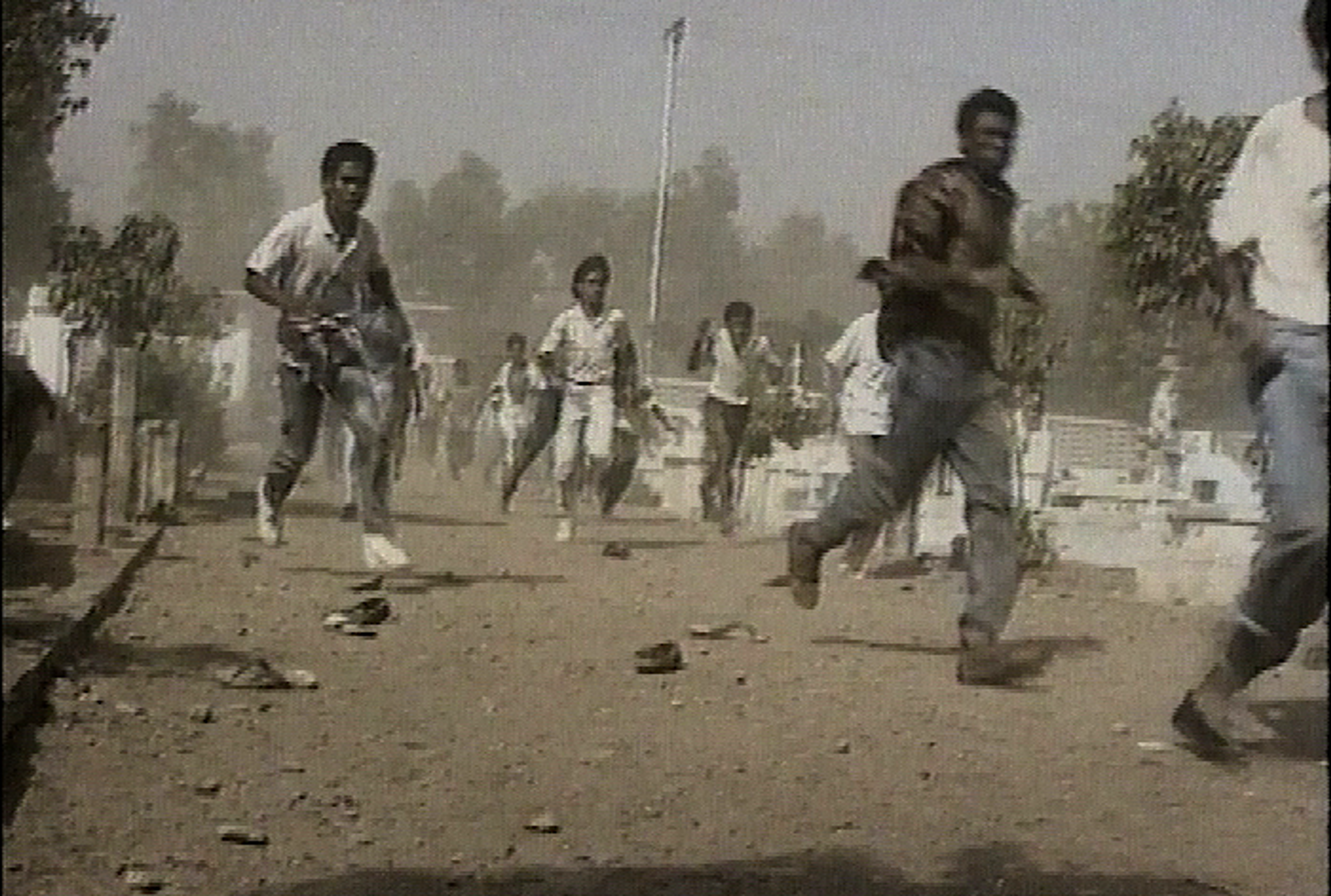 By Wilson da Silva
SYDNEY – Indonesian troops who killed scores of civilians in East Timor on Tuesday have buried bodies in mass graves and have conducted house to house searches for independence sympathisers, Timorese sources in Australia said on Wednesday.
"We have unconfirmed reports of 20,000 Indonesian troops in Dili," Alfredo Ferreira, a spokesman for East Timor's Frente Revolucionaria para um Timor Leste Independente (Fretilin) rebel movement, said from Darwin, northern Australia.
"People I talked to last night were very anxious. The troops are going house to house, almost every house was a victim (of the searches)," he said.
There have been varying accounts of the number of people killed when troops in the former Portuguese colony, 750 km (465 miles) northwest of Darwin, opened fire on a funeral procession.
East Timor was annexed by Indonesia in 1976 and has since been the scene of an armed independence struggle.
Antonio Sampaio, editor of the East Timor Newsagency in Australia, said there were unconfirmed reports from Dili, east Timor's capital, that Indonesian troops buried those killed in mass graves. The agency is sympathetic to the rebel movement.
Sampaio said reports received from Dili since the shooting estimated that between 80 and 100 people, including women and children, were killed. "It is hard to check who has died and been injured because after the shooting the Indonesians took all the bodies and those injured," Sampaio told Reuters.
"Those dead have now been buried in mass graves – that's the report I have had. Witnesses say they (troops) loaded the people killed up in the back of trucks."
Australian tourist Russell Anderson told Australian Broadcasting Corporation radio by telephone from Dili that the city was quiet. He said there were very few people on the streets and that a military helicopter was intermittently flying above.
"Everyone is very, very afraid," Anderson said. "The hospitals are full with people and also there are a lot of arrests and I think most people will be mourning today.
"There is a lot of sadness and despair and fear for their lives. There were big expectations of the Portuguese delegation coming and because it has not come people are now more afraid than ever before."
Portugal had planned to send a parliamentary delegation to East Timor, but cancelled it on October 26 because Jakarta refused to allow an Australian journalist to accompany them. Indonesia claimed the journalist was a Fretilin sympathiser.
Sampaio said he had been told that Indonesia had bolstered its troop numbers in East Timor following the cancellation.
He said troop numbers were now estimated to be around 70,000, up from the usual 10,000.
He said in the past two weeks there had been heavy fighting between Indonesian troops and Fretilin rebels near the villages of Los Palos and Viqueque. Sampaio said he had reports that Indonesian troops were intimidating Timorese involved in preparing for the United Nations visit.
Sampaio said he had been told that on November 4 two East Timorese carrying Fretilin flags in Dili had their ears cut off by Indonesian troops, five others had their faces cut while being detained by troops and a priest was severely beaten by troops.
"The crackdown was always there, but it's changed from psychological to phsycial," he said. "Two days after the visit was cancelled the military stepped up their crackdown."
Cançio Noronha Jnr, a spokesman for the East Timor Youth Group in Melbourne, said on Wednesday he had been warned that bloodshed would occur following the cancelled of the parliamentary visit.
He told reporters he had reports that Indonesian troops intimidated Timorese in recent weeks in an effort to prevent them staging independence demonstrations during the planned visit.
"East Timor is not a peaceful country as Indonesia claims. In fact, war is going on ... and the people do oppose Indonesia's presence there," Noronha told reporters.
"We the Timorese are expecting the Australian government to take some action. In fact, we have been expecting it for the past 16 years when East Timor was invaded," he said.