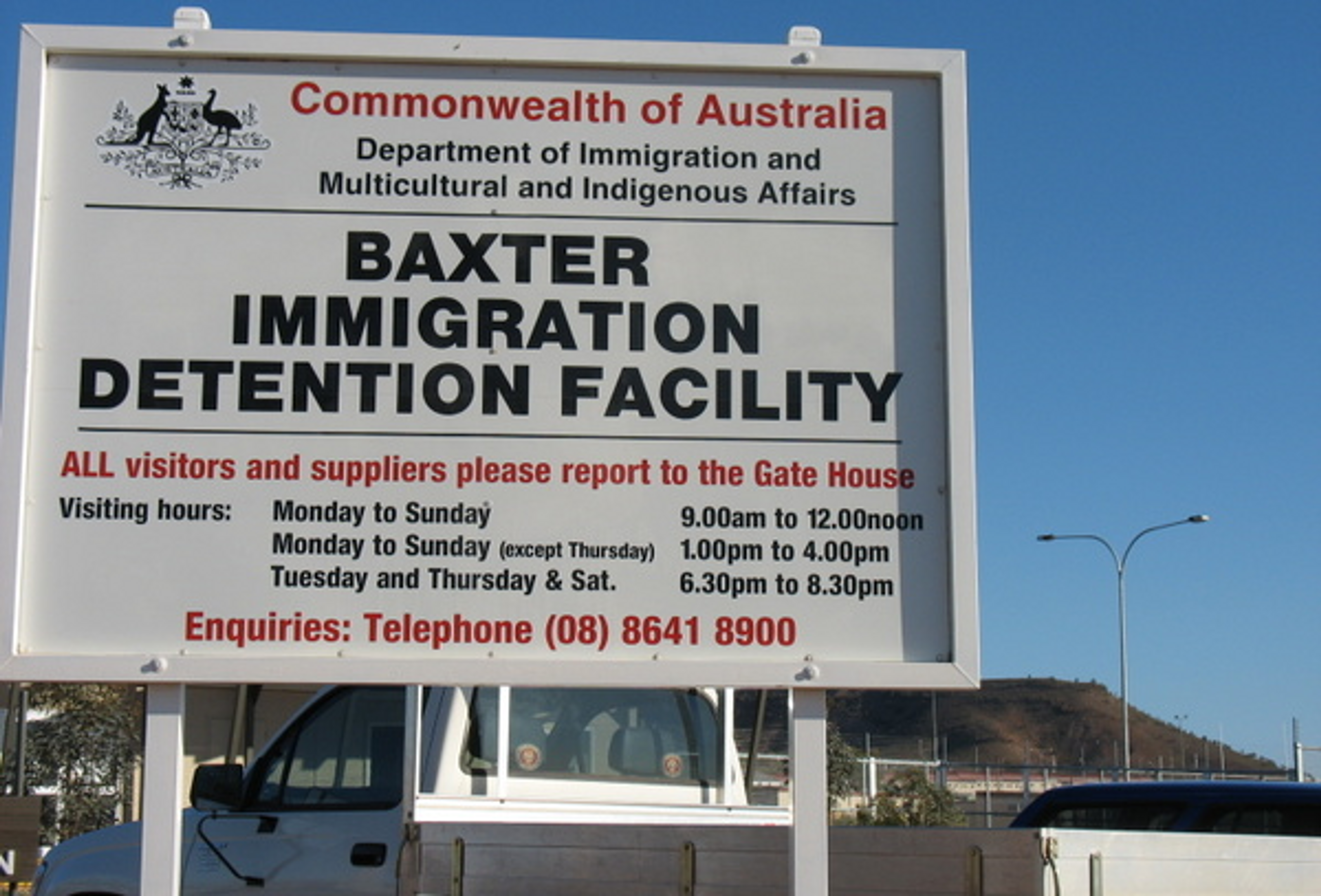 By Wilson da Silva
SYDNEY – Cambodian boat people held in a detention centre have appealed to immigration authorities to allow them to settle in Australia.
"We want freedom because we escaped from ... the country where we haven't got freedom," said an unnamed Cambodian, speaking in a taped interview obtained by Reuters.
"We come here to Australia and we haven't got freedom too. Please ask the Immigration Department... (to) please stop playing with our lives."
The Cambodian is one of some 400 boat people, nearly all Cambodians, held in camps around Australia since they began arriving in 1989.
"We regret the need to keep people in custody," said Immigration Department spokesman Gordon Benjamin on Monday.
"We have given them every opportunity to present their case (for refugee status). They were helped by lawyers who have taken a long, long time to pursue their case. In the interests of natural justice, that was allowed," he said.
In February, Australia cut the red tape surrounding refugee applications, and promised the Cambodians their status would be decided by mid-1992.
Earlier this month Australia rejected the appeals of 37 Cambodians – the first group of boat people to arrive – and said it would deport them. Lawyers are lodging a final appeal.
Only six Cambodians have won refugee status, and legal sources say they expect most of the rest to be sent home.
Many boat people fear reprisals if they are repatriated.
"They will kill me, my life is not safe if I go back to my country," said the unnamed Cambodian, secretly interviewed by a social worker. "If you've got a gun and you're the leader of a district ... you don't worry about the law."
In his 30s and once a doctor, the man said he was falsely accused of being a sympathiser of the brutal Khmer Rouge after treating one as a patient.
An ethnic Chinese, he said he escaped from prison in Cambodia and fled to Australia.
A second man interviewed on the tape said his family was taken during the bloody 1975-79 rule of the Khmer Rouge, held responsible for the deaths of a million Cambodians.
He feared guerrilla groups still threatened Cambodia's future despite a United Nations-brokered agreement ending the civil war and the presence of U.N. peacekeepers.
"You see, the Australian commander was shot by the guerrillas," he said, referring to the chief of Australia's U.N. peacekeeping contingent, Lieutenant-Colonel Russell Stuart, who was wounded by Cambodian guerrillas in February.
The Refugee Council of Australia, a body comprised of religious, welfare and activist groups, says the boat people are mentally and emotionally scarred by their long confinement and by the uncertainty clouding their future.
"Despite this, and the trauma experienced on the voyage to Australia they have not had regular access to an appropriately qualified psychologist," said council spokeswoman Margaret Piper.
The council says the boat people do not have adequate education for their children, have minimal and crowded recreational facilities, and are denied access to pastoral care.