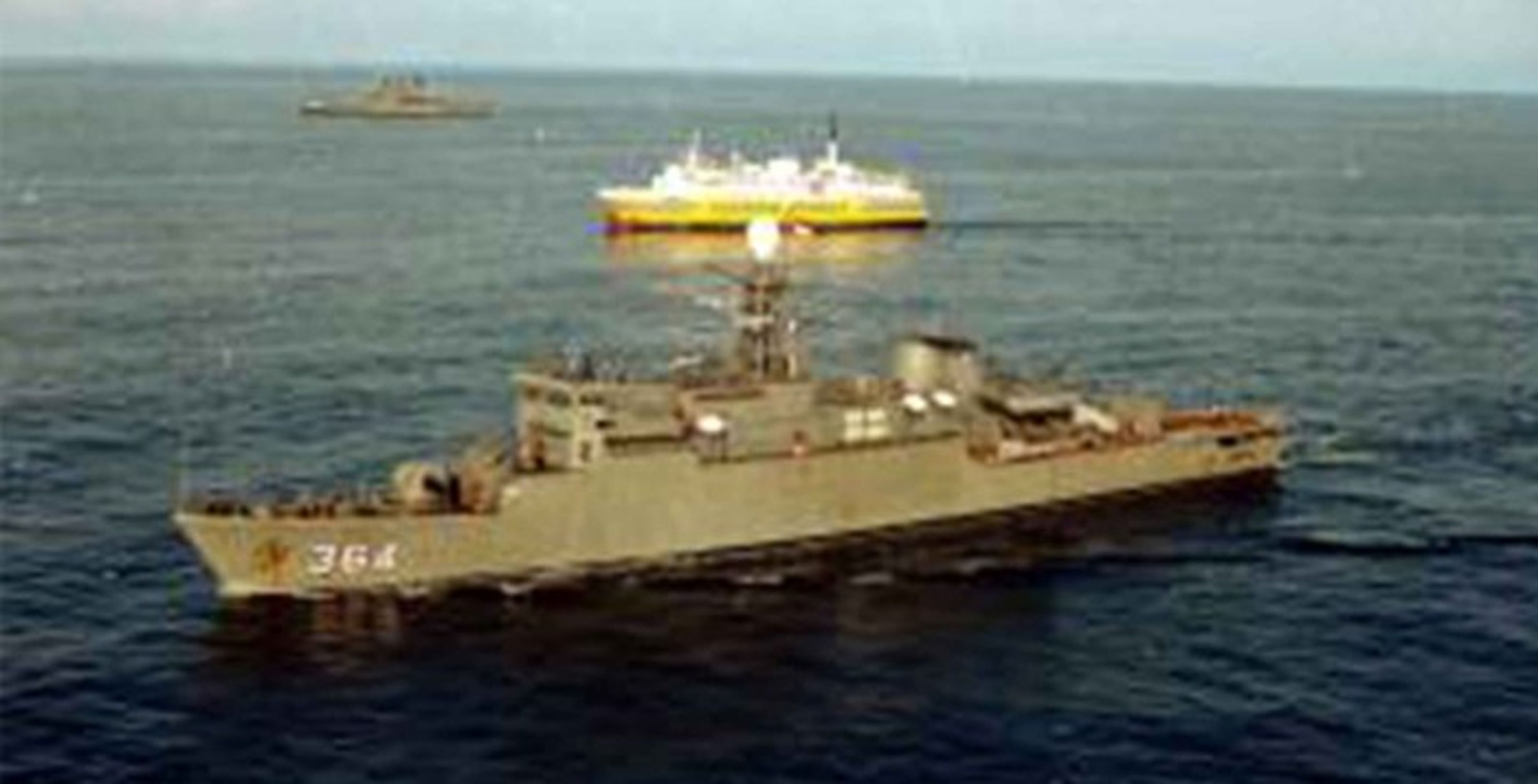 By Wilson da Silva
DARWIN, Australia – A Portuguese "peace boat" bound for Indonesian-ruled East Timor to protest against a massacre of civilians was drifting in international waters on Wednesday after being turned back by Indonesian warships.
The converted car ferry Lusitania Expresso, carrying 130 students and peace activists, was drifting 28 nautical miles south of East Timor.
Protest organisers in Darwin, in contact with the ferry, said Captain Luis dos Santos told the Indonesians his engines were overheating, and he would hold his position until they had cooled.
"His engines are overheating and therefore he will not be able to proceed," said merchant marine captain José Manuel Cabral, one of the organisers.
He said the warships, which earlier threatened to use force unless the boat reversed course, appeared to have accepted dos Santos' explanation and were holding off within sight of the Lusitania Expresso.
Cabral said the ferry, surrounded by three Indonesian warships and being overflown by a navy helicopter and a military plane, had no choice but to return to Darwin.
Dos Santos told the Indonesian frigates the ferry's cooling system could not cope with the warm waters of the Indian Ocean, but he hoped it could get under way quickly.
Rui Marques, chief organiser of the peace mission, said the breakdown might give the international community more time to condemn Indonesia's action before the ship continued its voyage back to Darwin.
"There has been a happy coincidence between technical and diplomatic matters," Marques told Portuguese radio aboard the Lusitania Expresso.
Lisbon, East Timor's former colonial ruler, expressed its "indignation and concern" after three frigates closed in on the ferry and ordered it to turn back, saying it had entered Indonesian territorial waters.
Protesters, who include Portuguese former president General Antonio Ramalho Eanes, had wanted to land in the East Timorese Dili and lay flowers in Santa Cruz cemetery.
Indonesian troops killed at least 50 and possibly up to 180 people at a memorial service for an independence activist on November 12. Instead, the flowers were cast into the ocean.
Indonesia invaded East Timor in 1975 after the Portuguese withdrew and annexed it the following year, a move not recognised by most of the world. Fretilin guerrillas have waged a sporadic battle for independence since then.
"I tell you directly to leave this area," one frigate earlier told the Lusitania Expresso in radio communications transmitted from the ferry to the peace mission's newsroom in Darwin via satellite telephone.
"You are now in Indonesian territoriality," the ship said, while two Indonesian naval helicopters hovered overhead.
Dos Santos complied with the order to turn back. Marques, also on the bridge, tried to negotiate with the Indonesians who did not respond.
In a live report from the ferry, a Portuguese Radio correspondent said the captain of the Indonesian frigate commanding operations twice threatened to use force unless the Lusitania Expresso reversed course.
He quoted the captain as saying: "We are warning you that if you do not reverse course we have the necessary means to use force against your ship."
Portugal attacked Jakarta's actions. "The international community must condemn Indonesia's attitude for using force to block the passage of a peaceful ship carrying unarmed civilians of various nationalities," a foreign ministry statement said.
U.N. Secretary-General Boutros Boutros Ghali on Tuesday urged all sides to exercise restraint.