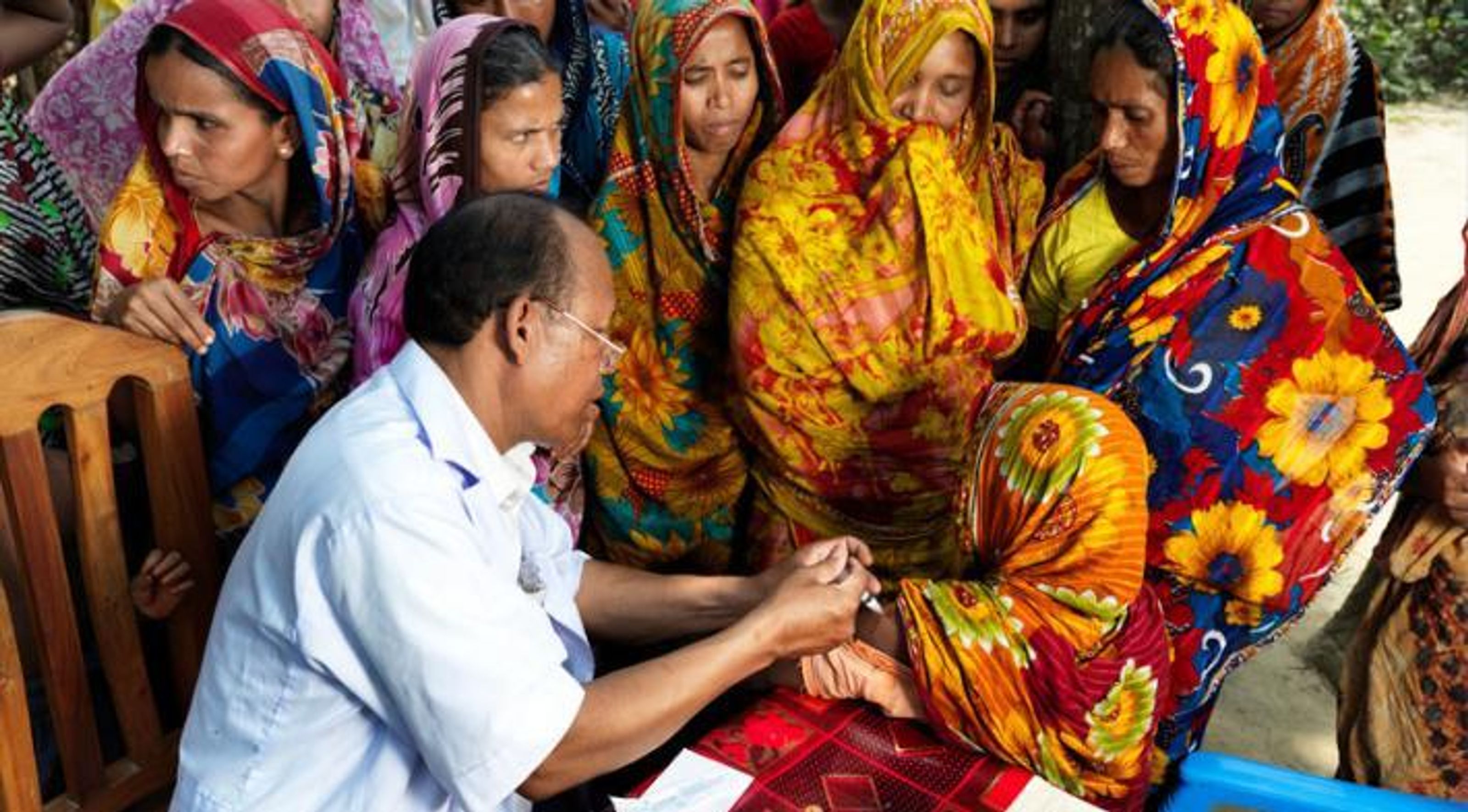 By Wilson da Silva
OTTAWA – Family planning groups should encourage women in the Third World to rise up against inadequate health care, the head of the International Planned Parenthood Federation said on Wednesday.
Federation president Avabai Wadia said it was intolerable that the Third World rate of maternal mortality, or pregnancy-related death, was 25 per cent of all deaths.
"Although family planning has spread throughout the world, it is still intolerable for motherhood and child survival to remain so highly evident (a problem) for millions of women," she told 300 delegates to a meeting of the Federation in Ottawa.
"Every year, half a million women die from pregnancy- related causes. The tragedy is that nearly 400,000 of them could be saved with basic health care (and advice)," she said.
Family planning associations in the developing world must "encourage women themselves to rise up everywhere and demand the right to live and the right to make their own choices," Wadia stated.
In developing countries, one in every four deaths among women is pregnancy-related, compared with less than one in every hundred for women in North America, she said.
"International agencies ... and governments must set time frames of one or two decades (within which) this tragic human wastage can be eliminated," Wadia said. "(And family planning associations) must aggressively demand that adequate services for primary health care...be available everywhere."
The Indian-born Wadia criticised conservative groups, most of them in North America, who she said have sought to discredit contraception in the Third World by equating it with abortion.
She said the groups hope to sabotage the work of population control agencies and reverse the social advances made by women in the past two decades.
"This opposition is based on a retreat to authoritarian social norms and the curtailment of individual freedom," she said. "(They) demonstrate a frame of mind that is retrogressive and feeds on fear."
Wadia said the Federation would fight the groups with better education of how contraception works, and better education on the need for birth control, to dispel the fears whipped up by the groups.
She said the Federation does not promote abortion as a method of contraception, but believes the choice should be there for women, especially if their health is endangered.
Although 95 per cent of the world's population live in countries where abortion is legal, 200,000 women die annually from illegal abortions, she said.