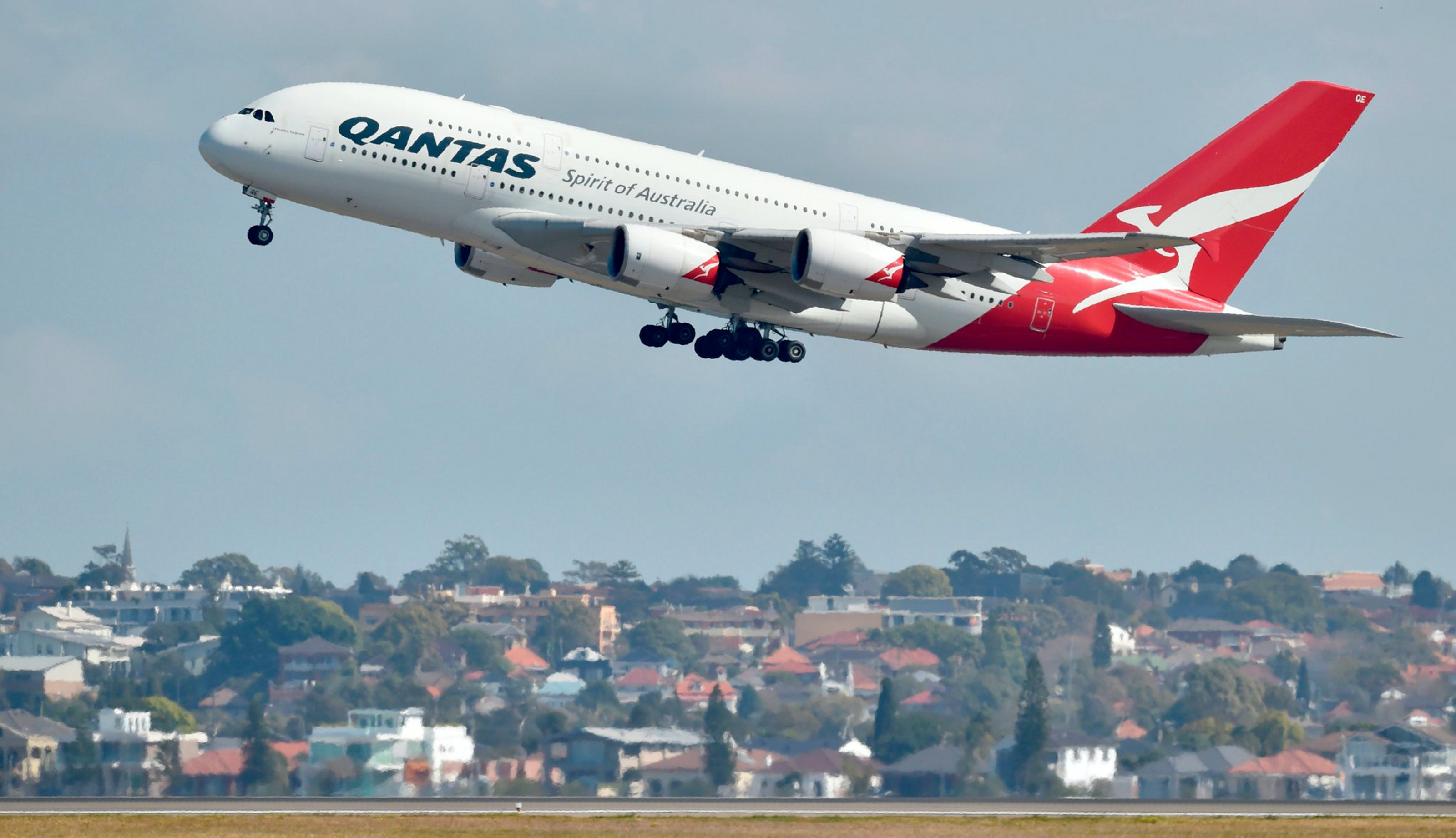 By Wilson da Silva
SYDNEY – Australia's Qantas Airways announced a surprise loss on Thursday due to abnormal charges and the company's new managing director said the airline might have to cut back routes and consolidate.
The flag carrier, 25 percent owned by British Airways Plc, posted a net loss of A$377.2 million (US$249 million) in the year to June 30, a major turnaround from the A$137.3 million (US$90 million) profit of the previous year.
TD British Airways later said in London the loss came as no surprise and the result would not hit its own profits this year, although it might mean a further write-down on its original investment of £300 million (US$444 million).
Analysts had expected a meagre profit or a small loss.
Qantas blamed the dive on the costs of absorbing domestic carrier Australian Airlines last year and other one-off non-operational items. These added up to a charge of A$446.2 million (US$294 million), against an abnormal gain of A$45 million (US$29.7 million) previously.
Excluding the abnormal charges, Qantas managed a profit of A$32.9 million (US$22 million), two-thirds down on the year before.
Qantas said despite the result the urgency for staff cutbacks and efficiency audits was retreating. Its restructuring had achieved much, and the airline was now consolidating, Chairman Gary Pemberton told reporters.
"I think we've actually moved past the point of being preoccupied with the perception that all the margin can come from savings," he said.
"We've become more concerned with how sophisticated we are being in managing our margins and our revenues by route and how effectively we're using our assets," Pemberton said.
Asked if this meant Qantas would have to abandon some of the 86 destinations to which it now flies, or decrease the frequency of its flights, new managing director James Strong said: "I've no doubt there will be some sectors we'll withdraw from."
But Pemberton said he expected the airline to return to profit in the following year, abnormal charges or not.
"We're in profit now," he said. "Passenger loadings are very strong, especially in the domestic market...where we're starting to see an improving market position."
A British Airways spokesman said the British carrier wrote off £69 million (US$102.2 million) of its £300 million investment in Qantas in its end-March balance sheet and warned in its annual report that further adjustments might be necessary after the Qantas results.
"The final calculations will be reflected in our (half year) figures which are out on November 15, but they will not affect the profit and loss account," the spokesman said.
BA said most airlines were losing money because of industry overcapacity and it was heartened that Qantas made an operating profit last year and remained in profit this year.
"We are encouraged by the results," said BA chairman Sir Colin Marshall. "This is a positive result from Qantas."
BA said Qantas had remained profitable at the operating level in the first three months of the current year.
"In their first quarter, traditionally their weakest period, Qantas remained profitable," a company spokesman said.
The absorption of Australian Airlines helped boost revenue 45 percent to A$5.81 billion (US$3.8 billion).
But Qantas recorded its biggest revenue gains from its European routes, which soared 42 percent. Revenue from Japan rose 28 percent while for the rest of Asia it was up 34 percent.