By Wilson da Silva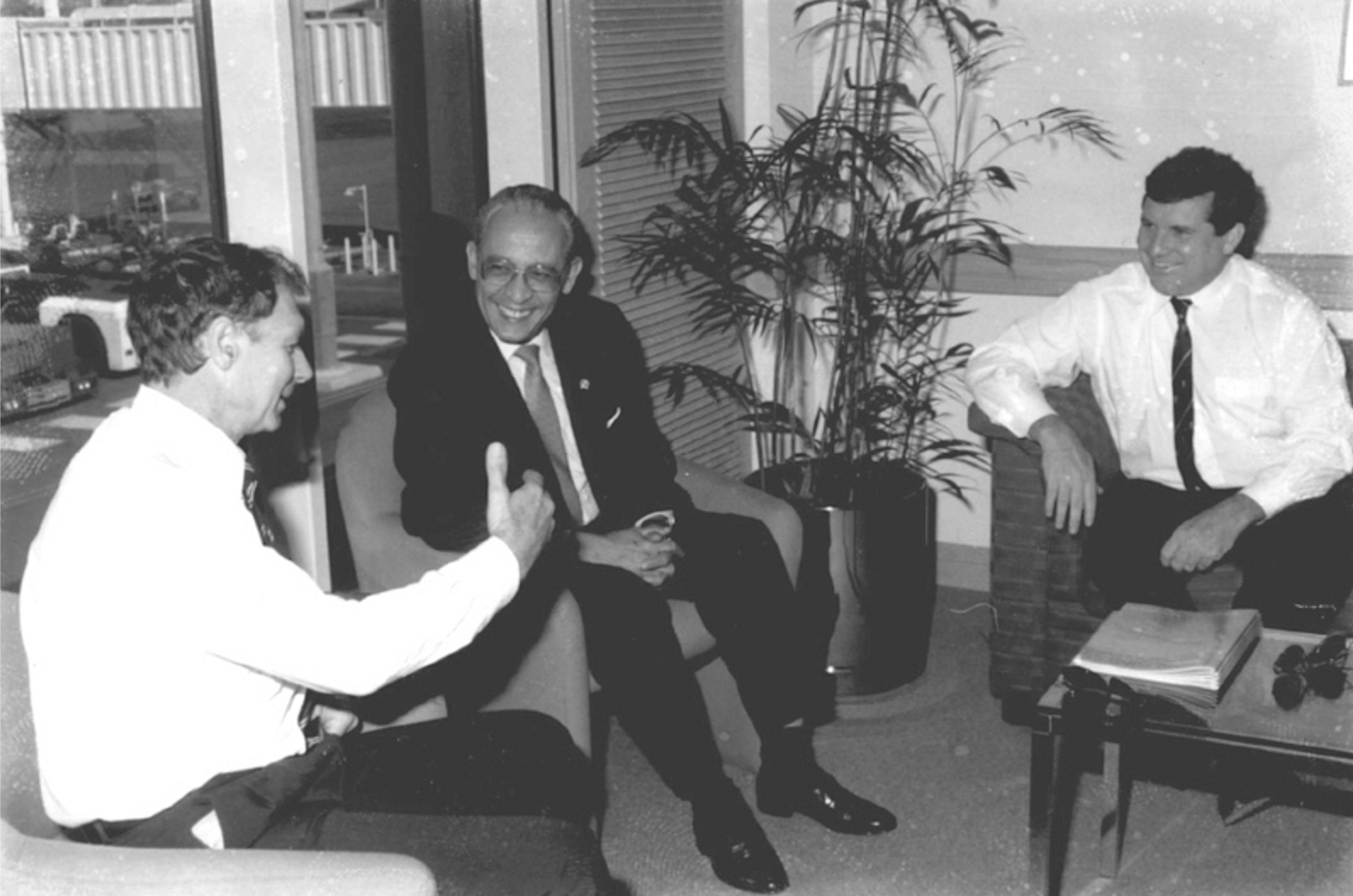 TRADE DEVELOPMENT ZONE, Australia – This sprawling export zone near Darwin, conceived to foster trade ties with Asia, is nothing if not a leap of faith in Australia's future role in the region.
It also exemplifies the resolve of its creators in the adjoining northern port of Darwin – closer to Singapore than to Sydney – to foster a future closer to their Asian neighbours than to compatriots in the south.
"We're Australia's Asian capital," said Marshall Perron, chief minister of the Northern Territory whose capital is Darwin. "If you look at the kids in any Darwin classroom, you'll see all the colours of the rainbow and shapes of faces.
"We've got only 16 million people to the south but 45 million to the north. Asia has the world's fastest developing economies – the rest of Australia is only now waking up to the fact. We've known it for years," Perron said in an interview.
Perron has put his money where his mouth is.
His government has sunk A$25 million (US$18.8 million) into this sprawling business zone in coastal scrubland across the bay from Darwin's business centre. Opened in 1986, it is Australia's only export processing zone.
It offers rent holidays on factory leases, capital equipment subsidies, establishment grants, help for equipment relocation, short-term export assistance, and interest-free advances to cover refundable customs duties.
The 200-hectare (495-acre) site also has warehouse and factory space, a customs agency and shipping installations. It offers priority for government approvals and incentive packages to encourage local and foreign firms to base operations here.
The special region, established by Perron's conservative administration, is exempt from territorial taxes, stamp duties and municipal fees.
"We're trying to create the hub here for trade to Asia," said zone general manager Alan Grove. "There certainly is no better place in Australia from which to export into Asia."
But unlike many of the 400 such zones worldwide, corporate and personal taxes still apply. Consequently, the five-year-old zone has only seven companies, only two-fifths of the facilities are occupied, and three companies have either folded or quit.
The territory admits the zone is not as successful as it would like it to be. Participating companies do not quote profit figures but say they are happy in the zone and are finding it advantageous to be here.
The zone's early history was marred by controversy, mostly over one Chinese firm paying workers below union pay scales – an incident trumpeted by the media as a sweat-shop operation.
"It was a minor incident that was totally overblown," said one Department of Trade and Development official. "It scared off investment for a long time."
But Perron's government says it is determined to persist, even if the economic returns do not arrive for 15 or 20 years.
Since coming to power in 1988, it has focused on trade with Asia, incentives for industry and developing the territory into an economic powerhouse. While Australia languished in recession, the territory's Gross Domestic Product grew 5.7 per cent to A$4.3 billion (US$3.29 billion) in 1990/91 to June 30.
The biggest contributor to the territory's GDP was government, representing 23 per cent of spending compared with its nearest competitor oil and gas, with almost 21 per cent.
The territory often acts more like a paternalistic big spender, despite its conservative label. Exports jumped 38 per cent to A$1.9 billion ($1.4 billion) in 1990/91, mainly to Indonesia, Japan, China, Korea, India and the Netherlands.
In January, Perron visited Jakarta and met President Suharto – an honour recently denied Australian Foreign Minister Gareth Evans – and signed a memorandum of trade and development between Indonesia and the territory.
Its growth rates, long-term view and willingness to spend government money to assist industry often makes the territory look more like an emerging Asian tiger than Australia's last frontier.
"It's a very harsh environment and that breeds innovation and enterprise," said Raphael Crowe, executive director of the territory's Confederation of Industry and Commerce.
"There's a mood of optimism here. The future of the territory is in the north and it is streets ahead of Australia in developing links with Asia."