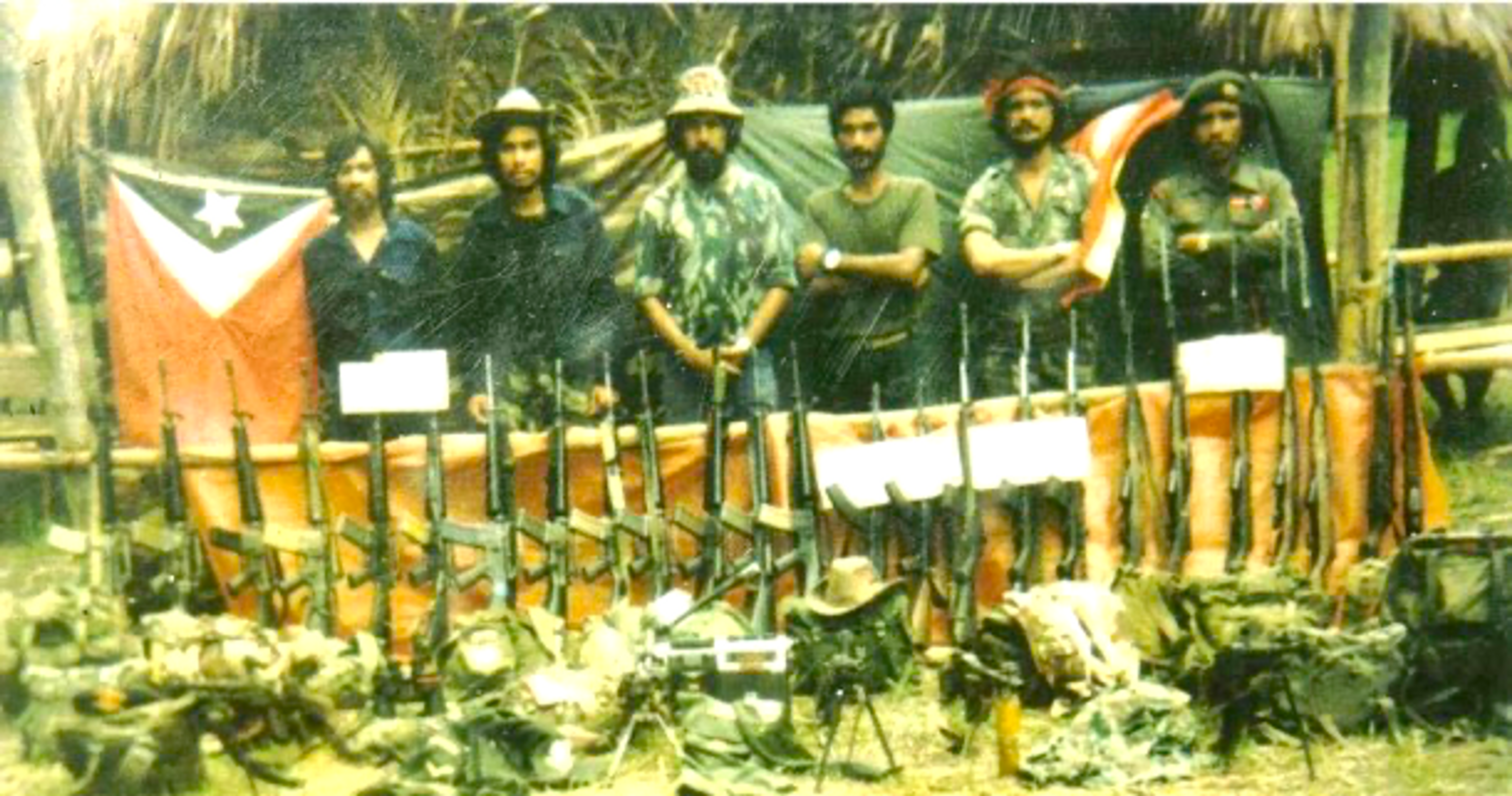 By Wilson da Silva
SYDNEY – Timorese guerrillas say they have killed at least 78 Indonesian soldiers and military officers in increased fighting in East Timor since Indonesia's capture of rebel leader Xanana Gusmão last November.
"There has been an intensification since the capture of Xanana Gusmao," rebel spokesman Jose Ramos Horta told a news conference on Thursday.
TD "Indonesia only understands the language of force, and this can only result in the escalation of the conflict in East Timor," the Sydney-based Horta said.
Horta released the names 52 Timorese civilians said to have been tortured and gone missing since Gusmão's capture.
Indonesia invaded the former Portuguese colony of East Timor in 1975, and its rule there is not recognised by the United Nations.
A clandestine rebel report smuggled out of East Timor tells of six military clashes between November 27 and December 23, and says Timorese civilians defied Indonesian rule by erecting rebel flags throughout the territory last month.
Horta said six additional clashes took place in December and 10 more in January, signalling an unprecedented heightening of Timorese guerrilla activity. Details of the latter battles are still sketchy, he said.
The report, signed by a rebel fighter under the name Mau Tei, said an ambush of three Indonesian military outposts on December 23 in the remote Lospalos region in the east killed 45 Indonesian soldiers. There were no details of guerrilla casualties.
Four Indonesian military officers were reported killed in a raid in the Hatolia region the day before.
A Timorese ambush of a patrol in the Samlete region on December 12 killed three, the report said. An additional 16 soldiers were reported killed in the Cribas region near Barique on December 7, the anniversary of Indonesia's 1975 invasion.
The report said an Indonesian platoon of 10 was killed in an attack in the southern Same region on November 27, with the Indonesian commander also dying. Another failed attack nearby a few hours later led to a guerrilla leader being wounded.
The recent battles follow Gusmão's replacement by Antonio Gomes da Costa, known as Mau Huno, who is said by rebels to follow a tougher line against Jakarta. Indonesia has said the guerrillas are a spent force since Gusmão's capture and more than 1,000 had surrendered.