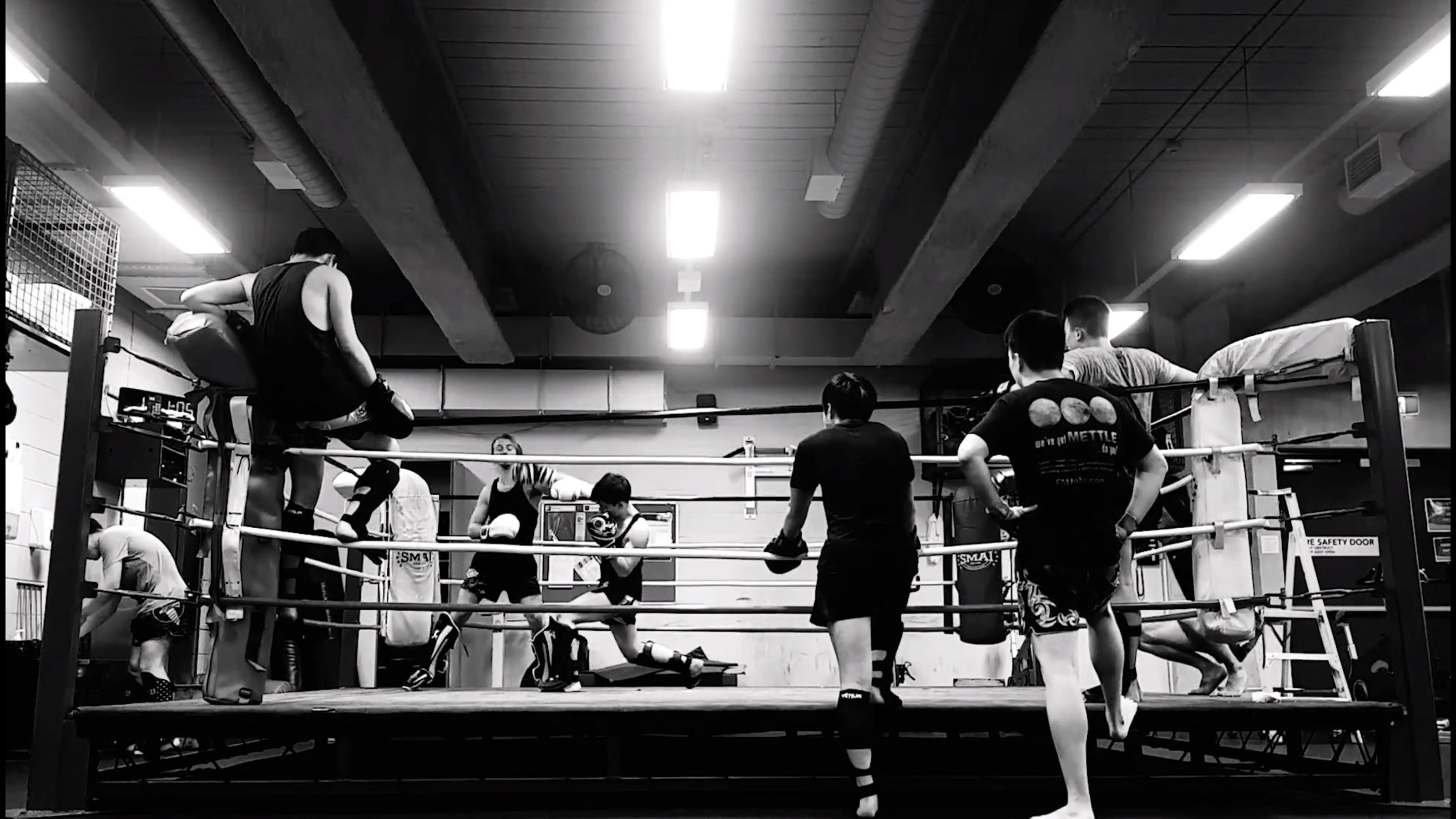 WILSON da SILVA
THE street is jammed with cars, while fluorescent signs illuminate the footpath and the shifting colours of crowds move to and fro. Inside a large and scruffy brick building adjacent to the rumble of a railway line, young men circle one another, each with a menacing gaze and each thoroughly drenched in sweat.
This is Jeff Fenech country. At the Newtown Police-Citizens Youth Club, young men clad in shorts and boxing gloves spar with each other on a canvas ring every weekday afternoon.
It is here, as the sun sets and the traffic builds up on the way home, that many a young man works to fulfill his dream of following in the footsteps of the hometown boy who beat the world.
A 16-year-old boy skips a rope beside the boxing ring, perspiration dripping from his closely-cut hair on to his T-shirt. The rope slaps the floor for 10 minutes straight, its owner skipping at the rate of two jumps a second.
"We think he's got a lot of potential," Johnny Lewis says, watching the boy train. "He's good. He's very mature, has a good family life, pays attention to his studies and works too. He's what every Australian kid should be about."
Johnny Lewis is Jeff Fenech's trainer, a man not unused to success. He's also a man who knows what he's talking about.
But Paul Timperi, the 16-year-old that Lewis is praising, is not fazed. If anything, he appears modest and a little shy.
"It's a hobby - I never got around to competing or anything," he said, stopping to sit on a bench. "You get a lot of satisfaction out of winning, out of competing, and you keep fit."
Boxing runs in Paul's family. His 20-year-old brother, Rick, is a champion in his own right. Last weekend he made the finals for the Olympic team and in 1986 represented Australia before a crowd of 10,000 in Bangkok.
"It's commitment and sacrifice that get you somewhere," he said. "(In boxing) you make it or break it. There are a lot of things you have to give up... alcohol, a lot of your social life, missing parties because you have a fight on that night. Your true friends stick by you through that. They understand."
Rick, hair dishevelled and face unshaven, winds a strip of bandage around his hands. One of the 12 other boxers in the steamy and noisy room helps him slip them inside his gloves.
"You know, you get to do something that is satisfying - it's an achievement," Rick said. "Even if a guy doesn't do well, the coach encourages him. He's trying, you know, and there's a bad feeling in the gym if you cop out. If you give it all you got, everyone is with you all the way. It's like a brotherhood."
His 58-year-old father, Mario Timperi, is also a former amateur boxer and an avid fan. He is a stonemason, and both his sons work with him.
"I was a good amateur boxer, a very good possibility when I boxed in Italy," he said. "But I never had a chance to continue. We couldn't afford it. Now, the success of my sons is what I live for."
Behind him, "Aussie" Joe Bugner pounds a punching bag, its chains creaking and squealing with every pounding, shaking the closet doors behind us. To one side, John Elias, Easts' rugby league second-rower, practices on another punching bag.
"This keeps them away from trouble, away from drugs," Mario said. "It gives them ambition, something to work for."
Brian Williams, 21, is lean and slight, but he is fast and packs a powerful punch. Brian works as a crane operator at Darling Harbour, and is originally from Queenbeyan, where he has been boxing for nine years.
"I started boxing 'cause I thought it would improve me in street fights,"he said. "But once you're in there, it turns into total dedication. Ever since I was little I wanted to represent Australia. That's what I'm aiming for. That's achievement, that's what I want."
Months before a big game, Brian will run five or six kilometres every morning before work, and train in the Newtown gym three or four times a week. He eats the right foods and largely gives up going out with friends.
Mrs Cheryl Fogarty is the only woman in the room. She sits on a bench, her hazel eyes following the muscular features of her blonde son as he spars on the canvas. Wearing headgear and dripping sweat, "Adam Bomb" Fogarty, 19, circles his opponent, jabbing and thudding his fists into head and chest.
Her husband lugs a portable video camera around the ring, taping the fight. Adam will refer to it later, spot his mistakes. His parents - out from England for a few months to visit their boxing son - will also have a record they can take home.
Mrs Fogarty: "Jack Gibson told him (in Britain) that Australia would be the best place to come for his class, and he said Johnny Lewis was the best trainer. So Adam came.
"Watching him gets me out of the house." She laughed. "You've got to take an interest. I like to be here just in case I'm needed. I mean, you know, he's still my baby."
Another young man in Newtown from British shores is Gordon Kildare. The 21-year-old painter lives in Manly but thinks nothing of crossing the Harbour for training.
"The best trainer is here, the best atmosphere is here," he said. "If you're serious about it, you'll travel for it."
Throughout the backblocks of Newtown, Marrickville, Leichhardt and Balmain, boxing is popular among youngsters. It is a source of status in the area's schools, with many students turning up in droves to watch classmates fight an amateur title.
"Those kids in that whole area idolise Fenech - they want to be just like him," said Sergeant Grahame Pike, in charge of sports and cultural affairs for the Federation of NSW Police-Citizens Youth Clubs. "And that's good from our point of view: it drives them to better themselves and gives them purpose.
"It's misspent youth that goes into break-ins and drug abuse and theft. We get in on the ground floor (at the Police-Citizens Youth Clubs) and teach the kids to aim for something. And they also learn to communicate with police, rather than to fear them."