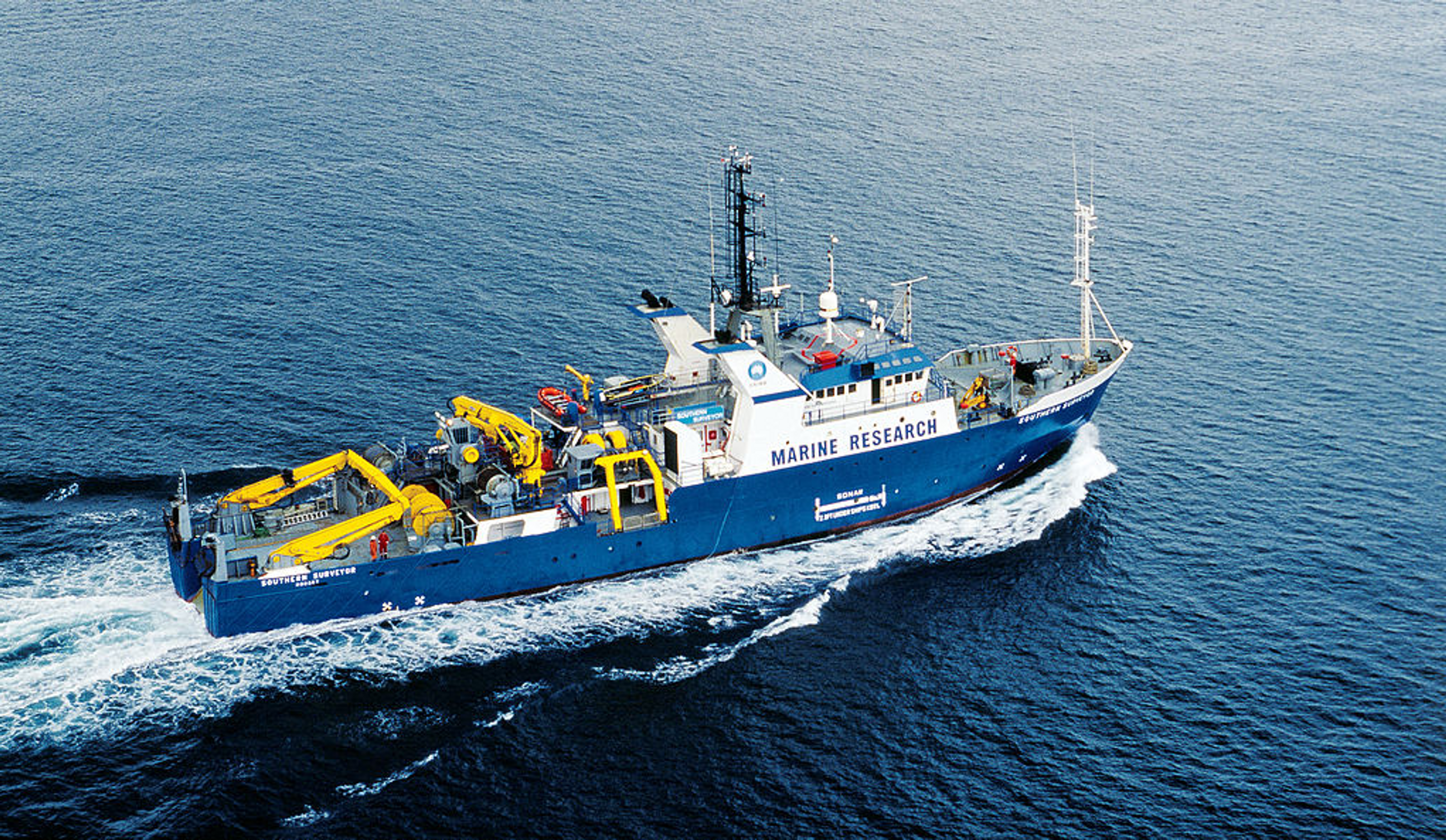 Isn't it time we brought back the practice of scientists and the military cooperating to better understand the land they both cherish?
By Wilson da Silva
ONE OF THE JOYS of the holidays for me is not only catching up with family and friends, but getting through those wonderful books I've been meaning to read. One in particular struck me – and made me wonder about how we do science today.
It was Darwin, by science journalist Adrian Desmond and divinity professor James Moore, a vivid biography based on the journals and voluminous correspondence of the world's greatest naturalist, which re-evaluates his science and ideas and immerses you in the rich and complex social tapestry of 19th century England.
I was amazed to learn that Charles Darwin had paid Britain's Royal Navy for his lodgings and expenses aboard the HMS Beagle during its five-year-long journey, as well as his instruments: microscopes, collecting jars, rifles and so on.
Not with money from the Royal Society or other research body, mind you, but Darwin personally (or more accurately, Darwin's father, a successful family physician). Science then was done by gentlemen at their own expense (and scientists today think they have it hard!).
It also intrigued me to read that during the 18th and 19th centuries it was common for naturalists – what we'd today call scientists – to conduct research while sailing Royal Navy vessels, especially those on long expeditions. The ship's surgeon doubled as the naturalist, and sometimes a full-time 'natural philosopher' such as Charles Darwin or Joseph Banks joined the crew.
Britain had emerged from the Napoleonic Wars as the world's most powerful nation, its economy booming thanks to industrialisation, and the Royal Navy with unquestioned superiority at sea.
Rather than decommission scores of ships and retrench thousands of experienced navy personnel, they were put to work in hydrological surveys, charting new lands and exploring the globe. It's what led to the exploration of Australia by James Cook, who had come to the South Pacific for astronomical observations and, on the side, to look for a fabled Great South Land.
It wasn't just a 'make work' scheme: the Admiralty recognised the value of good science, and there were strong links between the Royal Navy and learned societies, such as the British Museum, the Royal Society and Kew Gardens.
It struck me as a wonderful notion – and one we could do with reviving in Australia today. We have the most poorly mapped and studied waters of any developed country, partly due to our enormous coastline and small population, but also because of a dearth of marine surveys: we have just one dedicated government research vessel for our own coastline, the CSIRO's Southern Surveyor.
This is despite the fact that Australia has the world's seventh longest coastline (estimated at 25,760 km). Belgium, which is largely landlocked and has a coastline hundreds of times shorter, does more marine research and has more scientific vessels than Australia.
Can we afford it? You'd think so: Australia is the world's 14th richest nation and, at A$26 billion, has the 13th highest defence budget in the world.
The Royal Australian Navy does do sporadic scientific work, such as collecting hydrological data on temperature and salinity for the Bureau of Meteorology, but this is only so that the bureau can help it improve the efficacy of enemy detection.
In fact, all navy research is aimed at addressing its operational needs, whether its fulfilling environmental obligations (measuring sonar's impact on whales), or testing weapons and technology for the Defence Science and Technology Organisation.
While not for a moment questioning the work of the Royal Australian Navy, wouldn't it also serve Australia's interests to explore, study and better understand our coastline, our oceans and the countless marine species still unknown to science?
There are more than eight million square kilometres of oceans in Australia's exclusive economic zone (never mind our Antarctic claims) and we know next to nothing about our seas.