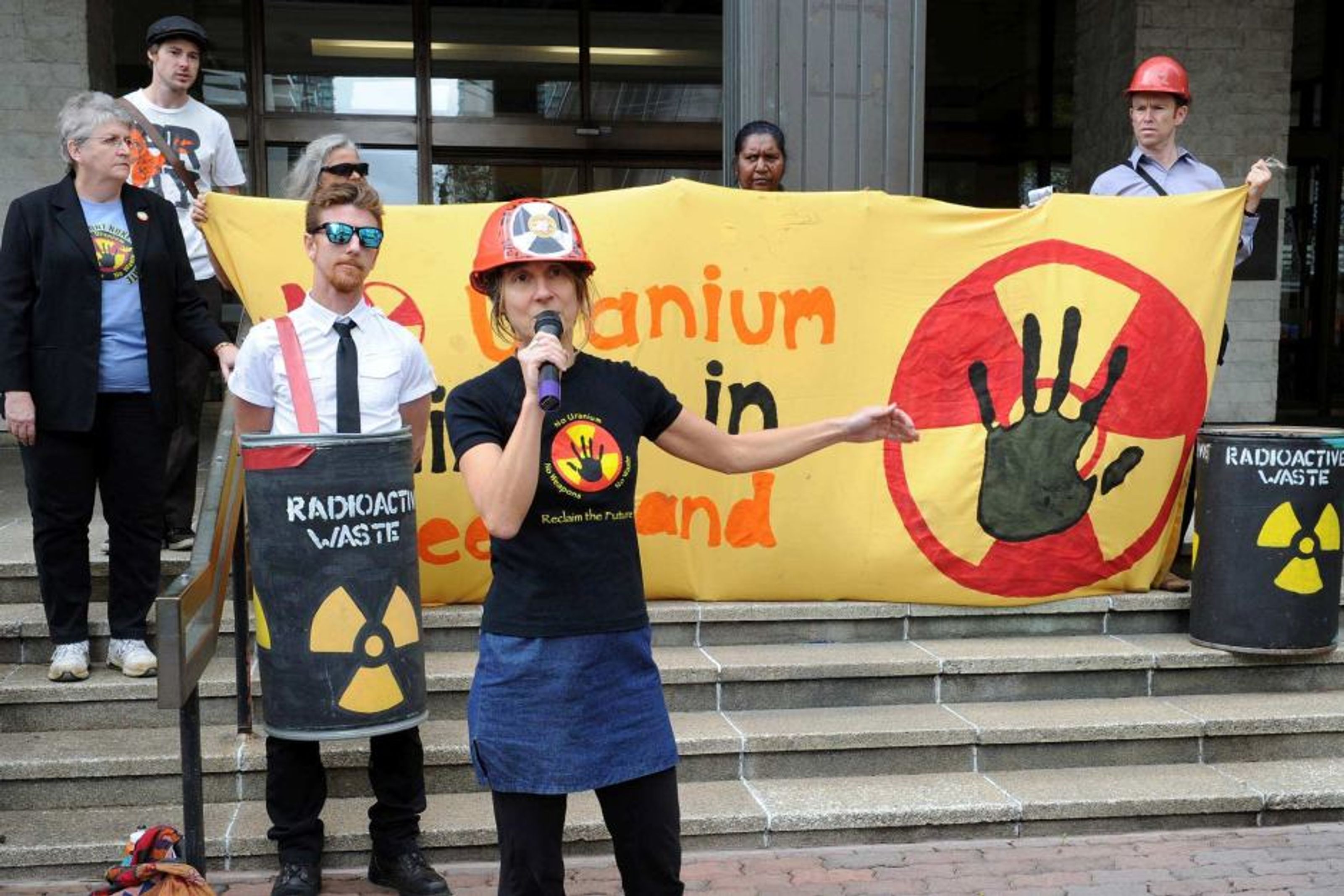 By Wilson da Silva
CANBERRA – If some cabinet ministers have their way, Australia could soon be exporting uranium in large quantities, displacing Canada as the world's biggest supplier.
But the issue divides the ruling Labor Party, which after gaining office eight years ago restricted production to three existing mines. Plans to develop seven new mines were shelved.
Australia has the world's largest uranium reserves but limits its mining.
"We ought to have no part in the industry," Immigration Minister Gerry Hand said in a radio interview on Tuesday.
Hand was commenting on a leaked report by a Labor Party committee reviewing uranium policy which recommended that the current restrictions be scrapped.
Energy Minister John Kerin, in a letter also leaked to the media, agreed with the committee and said the policy limited much-needed mining investment in Australia.
Kerin received backing from Treasurer Paul Keating, a right-wing Labor minister favouring free-market policies, who told reporters "It's obviously time for some reflection and this is what John Kerin wants to do about it."
Hand is on the party's left-wing which believes exporting uranium for nuclear power plants is immoral since there is no guarantee it will not be used for military purposes.
"Maybe just for once in our life we ought to put the dollar signs out of our eyes and look at the consequences this industry is bringing to the world. It is not a safe industry," Hand said.
The left-wing also objects to nuclear power as an energy form. Australia has no nuclear power plants, and only two nuclear research reactors near Sydney. The issue will come to a head in June at Labor's biennial national conference when the so-called "three mines policy" will be debated.
Whether or not Australia expands its uranium industry could hinge on the party's smallest faction, the centre-left, which holds the balance of power on the issue and has yet to decide its stance.
Like Canada and the United States, Australia exports only to nations subscribing to the International Atomic Energy Agency and who undertake to use it peacefully.
Critics charge that Australia, by being opposed to uranium mining but allowing three mines to operate, is hypocritical. The policy only allows other suppliers such as Brazil to take market share from Australia.
"Australia has 30 per cent of the world's low cost uranium reserves whilst Canada has about 10 per cent, and yet
Canada earns A$1.2 billion dollars (US$920 million) a year and Australia, because of government policy, earns only A$400 million (US$310 million)," said Tim Fischer, leader of the opposition National Party.
Australia will export 7,520 tonnes of uranium yellowcake in the year to June, earning around A$370 million (US$290 million), the Australian Bureau of Agriculture and Resource Economics estimated.