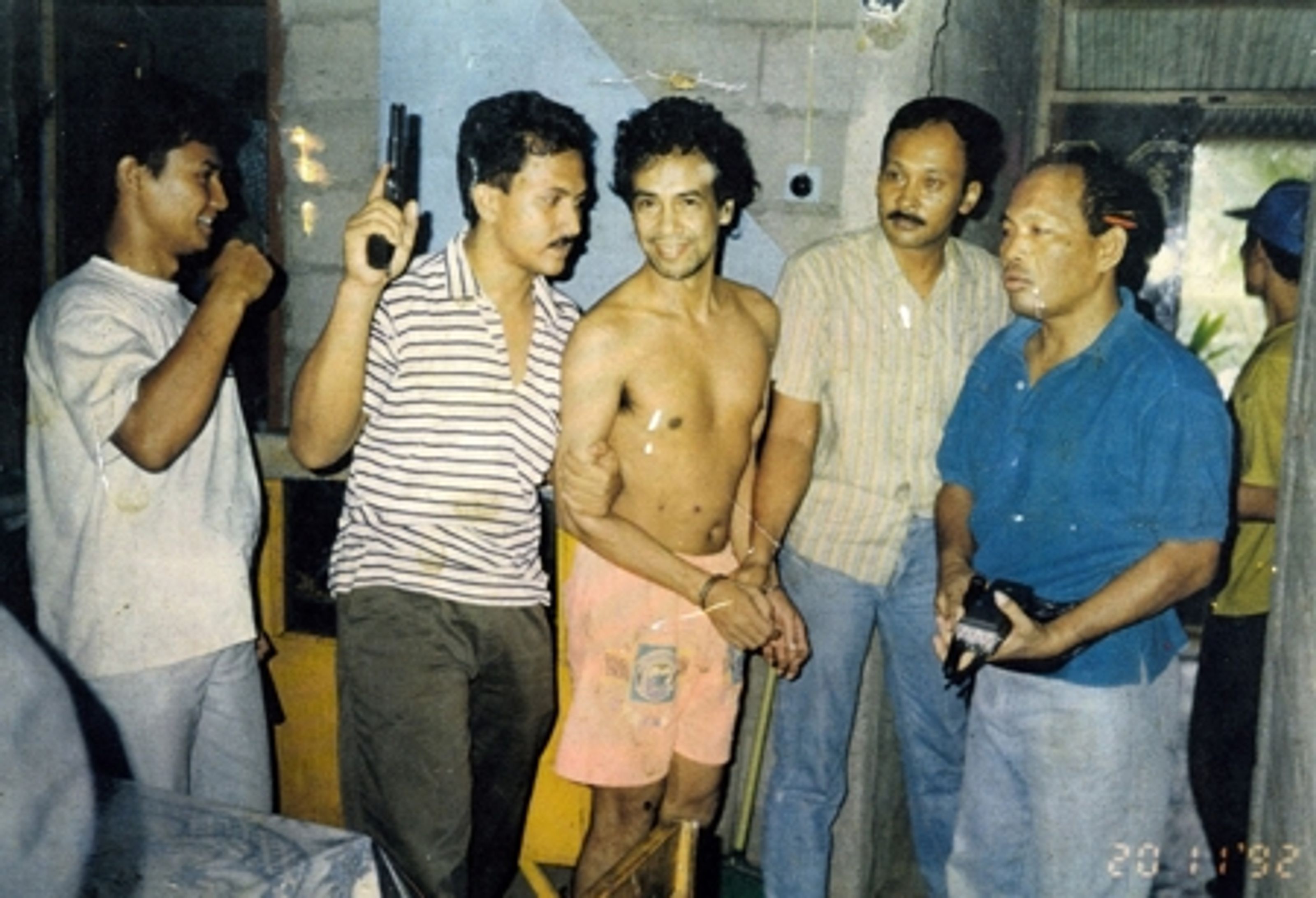 By Wilson da Silva
18 May 1993
SYDNEY – Indonesia has violated the human rights of captured Timorese guerrilla leader Xanana Gusmão by not allowing him to read his defence statement in court, the International Commission of Jurists said on Tuesday.
Amnesty International has meanwhile called for Xanana's defence speech to be released and for Indonesia to open the trial to full international scrutiny.
An Indonesian court in the East Timor capital of Dili on Monday stopped Gusmão from reading his defence statement, which he had written in Portuguese, after only a few minutes, while the prosecution case was later heard uninterrupted.
"The way the Indonesian government has precluded information of the trial seems to suggest a sinister motive," Amnesty's Australian spokesman, Andre Frankovits, said.
"Access is limited to the court, which seems to suggest the Indonesian government has something to hide or something to fear," he told Reuters.
Commission lawyer Rodney Lewis accused the court of violating Xanana's rights under the Indonesian criminal code and the United Nations universal declaration of human rights.
"For the court to (halt Xanana) before it has heard the whole speech gives concern to any fair-minded person as to its independence and impartiality," Lewis said in a statement.
The trial, lasting more than three months, has become a focus of international concern about human rights in the former Portuguese colony of East Timor since its invasion by Indonesia in 1975 and annexation the following year.
Chief Judge Hieronymus Godang is to deliver his verdict on Friday.
Xanana was captured in November last year after leading the Fretilin guerrilla movement for an independent territory since the late 1970s.
He could theoretically face the death penalty if convicted of the illegal possession of firearms. But state prosecutors have demanded a life sentence for the more significant charge of leading a separatist movement.
Xanana is also accused of ordering a demonstration in the East Timorese capital Dili in November 1991. Indonesia says the protest led to an army shooting in which witnesses said up to 180 people died.
The United Nations does not recognise Indonesian rule of East Timor.