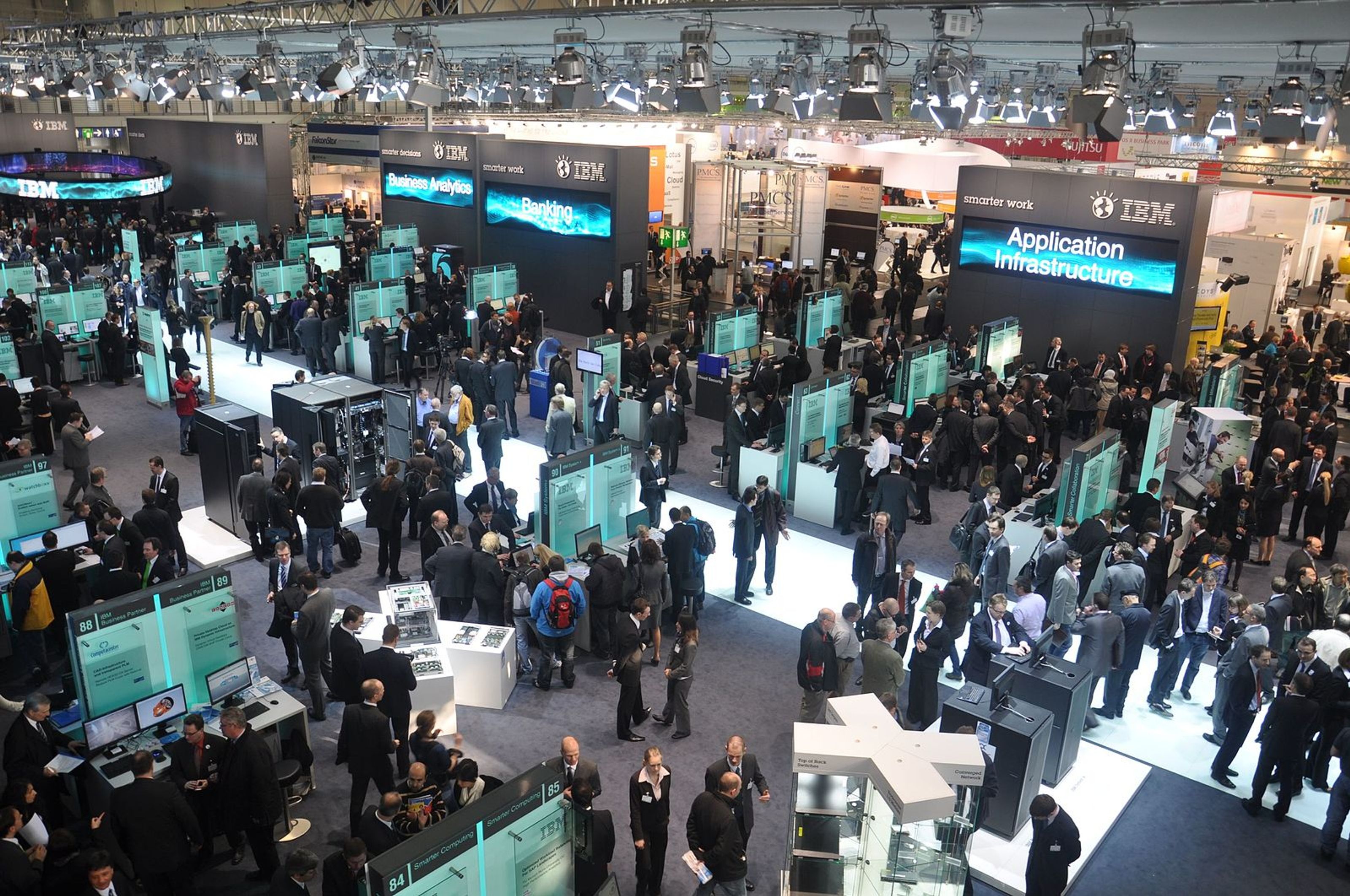 It is the world's biggest trade fair, biggest confab and biggest geek fest: it is CeBIT, the global infotech showcase where Australia is earning respect for its technological prowess. Wilson da Silva reports.
DIETER Le Comte is German-born, of French descent, and an Australian citizen. He rattles off statistics as if he were reading poety and leaves you with the impression that Australia is streaking down the autobahn of world information technology commerce, and keeping very close to the leaders.
As the executive general manager of Austrade's European operations, Le Comte is the points man for Australia at the world's biggest trade fair, the massive infotech show-and- tell CeBIT.
Last week he, and Austrade, were selling CeBIT 97 with a morning of speeches and testimonials that confirmed the value of participating in this great techno-fest.
Austrade has been marshalling an Australian presence at CeBIT since the fair's establishment in 1987, when the infotech side split from the long-established Hanover Trade Fair. CeBIT now dwarfs the original trade fair. It is so big and so important that companies like Microsoft and Siemens keep their stands in place all year round.
In 1987, there were 16 Australian information technology companies represented: that number remained fairly static until 1994.
Then, in 1995, Australia was admitted as the last "partner country" to the fair: this gave it the pick of the best sites, higher visibility and access to the best promotion. Austrade attracted the attendance of 157 Australian companies, and put on a cultural show that was launched by then Prime Minister, Paul Keating.
The 1995 fair was "a turning point" for Australia's infotech industries, according to Neville Roach, chairman of the Australian Information Industries Association. "No single event has done so much to change the perception of the world's IT & T community about Australia and what it has to offer global markets."
Then came CeBIT '96 in March. Austrade pushed to get 65 companies to exhibit; in the end, there were 130.
"That really tells the IT & T world that we are a serious player, that we're not just a fly-by-night, one-day wonder, " said Le Comte.
"That's no mean feat: it costs Australian companies $12, 000 to rent space in Austrade's 'Intelligent Australia' exhibition canopy, and another $18,000 to send the minimum two staff representatives. Then there's a company's display equipment and paraphernalia."
But the payback can be substantial: at CeBIT '96 in March, Australian companies signed up book orders for $37 million in goods and services, and closed deals for another $284 million over the next year. That's an average of $2.47 million in new business per exhibitor.
And the income is real, not just a wish list: when Austrade tracked the $180 million of Australian business supposedly generated at CeBIT 95 by European orders, it found that 21 per cent more business - $218 million - had actually been transacted.
So convinced have some Australian companies been of the benefits that they have set up their own stands, bypassing Austrade. Twenty-three companies now have their own stands, or share them with foreign venture partners they have met at previous CeBITs.
Interestingly, the Australian companies represented at CeBIT are actually just that - Australian. Austrade does not promote the local subsidiaries of foreign multinationals, although it does "lean" on them to make a financial contribution to the CeBIT effort, so that their small-time Australian suppliers can display their wares.
Le Comte is bullish about next year's CeBIT: nine months before the fair, Austrade is already roadshowing from Perth to Cairns to drum up interest. It hopes to make a big splash in 1997, pulling in 200 Australian exhibitors.
"Going to CeBIT is a very effective way of getting into exports," said Le Comte, who also doubles as consul-general at Australia's mission in Frankfurt.
"It's a window to the world: it's just not possible for a small company to sell in Indonesia, South Africa, Hungary, Spain, in the UK and in America. But buyers from all these countries come to CeBIT."
And he predicts confidently that, should Austrade hit its target, another $600 million worth of business will be generated for Australia's up-and-coming infotech companies.
SEVEN BUSY DAYS OF SEEING, BUYING, TRYING
Held once a year in Hanover, Germany, CeBIT attracts 600,000 visitors from 100 countries over a seven-day period. It is staffed by 85,000 representatives, from 6500 companies, who man the myriad stalls from 66 countries.
Nine thousand journalists converge on the small town with a population of half a million. All eight lanes of the autobahn leading to the fair grounds become a one-way thoroughfare in the morning, and a one-way exit route in the evening.
"If you attempted to cover all the exhibits at CeBIT, you would walk 35 kilometres - that's from here to Moorabbin and back," says Le Comte. "CeBIT has to be seen to be believed."