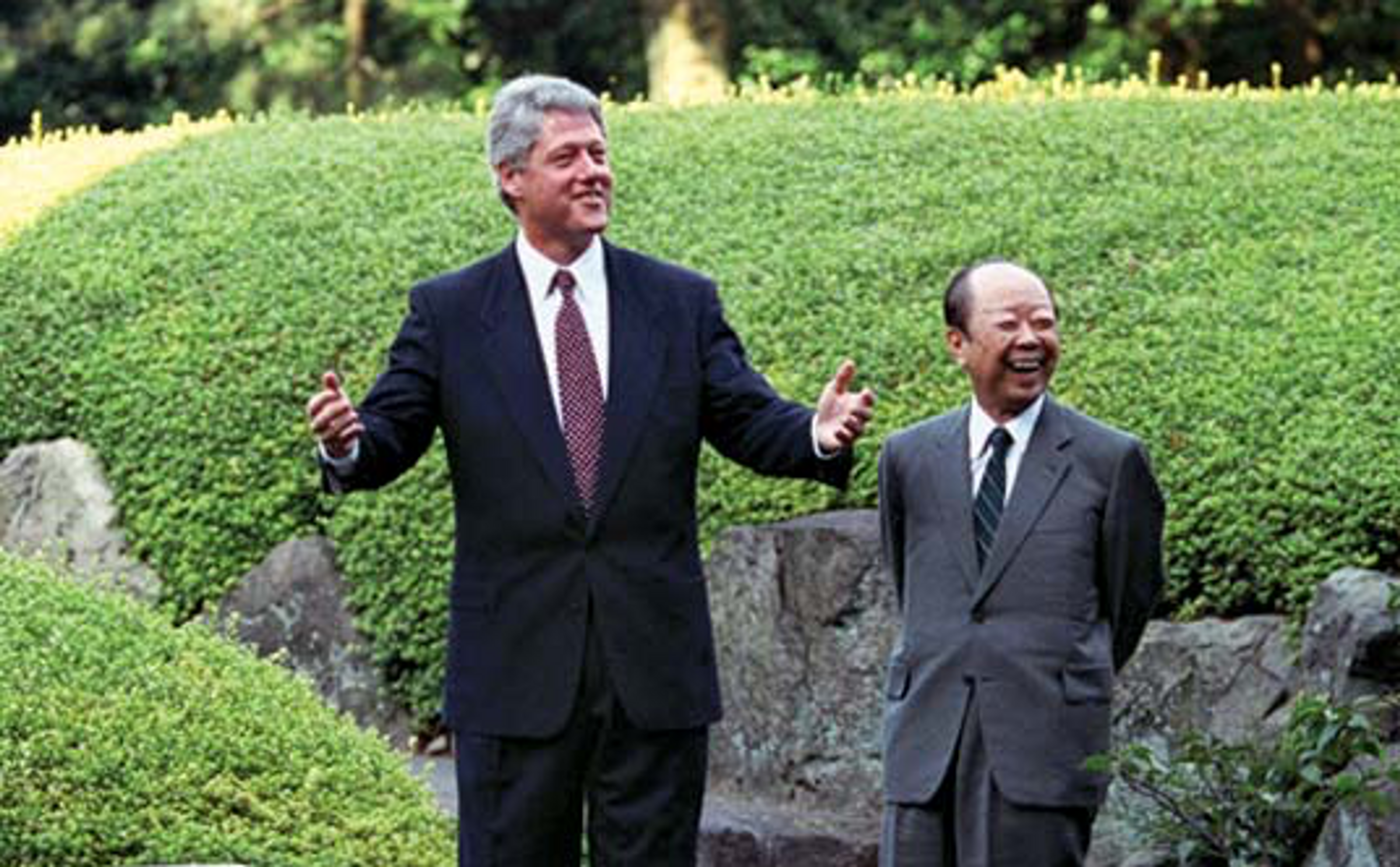 By Wilson da Silva
SYDNEY – Japanese Prime Minister Kiichi Miyazawa, who begins a two-day visit to Australia on Thursday, is likely to find support for his skirmish with the United States over managed trade.
Prime Minister Paul Keating has said Miyazawa's visit will focus on stalled world trade talks under the General Agreement on Tariffs and Trade (GATT).
The two are also likely to discuss cooperation within the Asia Pacific Economic Co-operation (APEC) forum. Canberra, which founded APEC in 1989 and is its most enthusiastic proponent, promotes it as a conduit for liberalising trade in the region.
APEC includes the countries of North America in its predominantly Asian grouping.
Peter Drysdale, an economics professor at Canberra's Australian National University, said Australia had no interest in seeing Japan pressed by Washington into parcelling out sectors of its market for U.S. suppliers.
President Bill Clinton, whose country had a US$46 billion trade imbalance with Japan in the year to March, has pressed Tokyo to set targets for U.S. products to help shoehorn them into its markets.
Japan sees Australia as a useful partner in countering arguments for managed trade and Canberra has been obliging. Australia runs a US$5.3 billion trade surplus with Tokyo and stands to lose in any U.S.-Japan managed trade deal.
"We continue to believe that the best way of resolving this bilateral trade issue is through an early and substantial outcome to the Uruguay Round (of GATT)," Australian Trade Minister Peter Cook told a weekend business forum in Kuala Lumpur.
Cook said last month that if Washington tried to prise open Asian markets in a heavy-handed way, the entire world trading system could be placed at risk.
Drysdale, who is also executive director of his university's Australia-Japan Research Centre, stressed that Japan and Australia had more to talk about than ever before.
"The intensity of the regional dialogue is growing. On regional diplomatic co-operation, APEC, the Uruguay Round of GATT talks, on the increasing security dialogue...there are commonalities of interest," he said.
In Tokyo, a senior foreign ministry official said Miyazawa would discuss issues to be raised at the Tokyo summit of top industrial powers in July during his visits to Australia and New Zealand.
"This visit of the prime minister will provide an important opportunity to complete our consultations with countries of the Asia-Pacific region," the official said.
As host of this year's Group of Seven summit, Miyazawa hopes to introduce issues relevant to the Asian region.
The official said Miyazawa was also expected to discuss Cambodia, regional security and economic cooperation.
Australia and Japan have built a good relationship on economic and diplomatic matters. Both have sent troops to the United Nations peacekeeping force in Cambodia, which is under Australian military command and Japanese management.
But Australian analysts see APEC as drawing the two closest.
"In the short term (APEC) has one critical task – keeping the U.S. constructively engaged with East Asia and mediating potentially disastrous trade policy disputes," The Australian newspaper said in a commentary.
APEC groups Australia, Brunei, Canada, China, Hong Kong, Indonesia, Japan, Malaysia, New Zealand, the Philippines, Singapore, South Korea, Taiwan, the United States and Thailand.