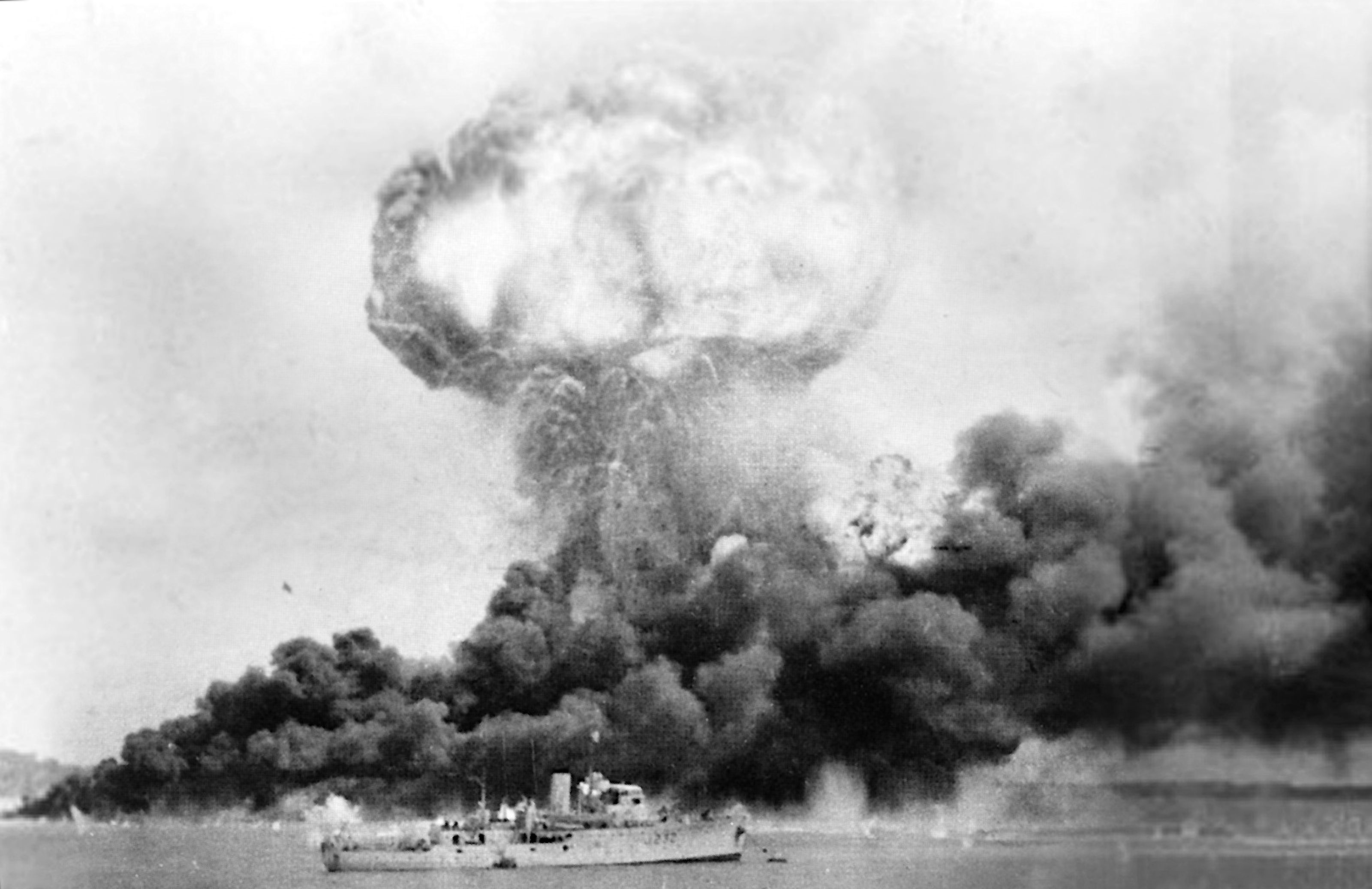 By Wilson da Silva
DARWIN – It was Australia's "Pearl Harbor", the day 242 Japanese warplanes clouded the skies and rained bombs on this tropical Australian city.
The memory of that day, when more than double the number of bombs fell on the city than in the attack on Hawaii, is so etched in the nation's consciousness that Japanese officials have pointedly not been invited to Wednesday's 50th anniversary.
"It'd be like rubbing salt into an old wound," said Bill Hillman, 73, one of the thousands of Australian and Allied veterans who are returning to Darwin for the anniversary.
"I've met quite a few Japanese since and I have no hard feelings. It's the Australian POWs (prisoners of war) – they can't forgive the atrocities, what they went through.
"I can forgive, but I can never forget."
Darwin was unprepared for an attack on that fine sunny day, despite the devastating Japanese strike against Pearl Harbor six weeks before, the fall of Singapore days earlier and intelligence reports indicating a Japanese push south.
The planes that hit Darwin were veterans of the Hawaii attack. Another attack followed four hours later.
When the smoke cleared, 243 people were dead, eight Allied ships had been sunk, 23 aircraft wrecked and many of the 45 vessels in the harbour badly damaged.
"I done 13 hours carrying six aboard each time to the hospital," said Clyde Smith, 73, an ambulance driver at the time.
"Most of the chaps were sailors, covered with oil and burned, crawling ashore."
The Japanese planes swept on Darwin from the south and east, duplicating a tactic used at Pearl Harbor. Most were carrier-based, others came from bases in Indonesia.
At first they were cheered, as a flight of U.S. planes had been expected.
"We only realised it was the Japanese when the ack-ack guns started to go off," said Jack Gamble, 71, a signalman stationed there.
Historians say the toll would have been higher if Darwin had not been evacuated by a nervous government five days after Pearl Harbor.
Some 2,000 people, mostly military personnel, were left behind – but they were unprepared for battle.
Few had ammunition, and their rifles were still swabbed in packing grease. Veterans say Japan could have taken Darwin in a matter of hours.
Organisers of the commemorations of the bombing have been concerned about protests by veterans and calls for Japan to apologise for the bombing, a feature of the anniversaries of Pearl Harbor last December 7 and the fall of Singapore on Saturday.
Marshall Perron, Chief Minister of the Northern Territory, last year met with local veterans' groups and Japan's ambassador to Australia before announcing Darwin would skirt the issue by not inviting Japanese officials.
"Both offered the opinion that the events of 1942-45 remain sufficiently sensitive to Australian veterans that any official Japanese delegation at our planned services of commemoration would not be appropriate," Perron said after the talks.
The reaction highlights the schism evident in the way Australians view Japan.
Japan is Australia's largest trading partner. Business and political leaders consider its links with Australia vital.
But many cannot forget that Japan was the "marauding Yellow Peril" beloved of cartoonists and nationalists before and during World War II.
Australians had always feared an invasion from Asia, often to the point of paranoia. For many of that generation, Japan's attack on Darwin bore out the fear.
"It took less than half a century for Australian policy on Japan to shift from total military confrontation to intimate economic cooperation," the Australian Financial Review newspaper said last week.
But it added: "No mainstream Australian political party is ready to acknowledge that Australia's future interests may depend more on Japan than the U.S."