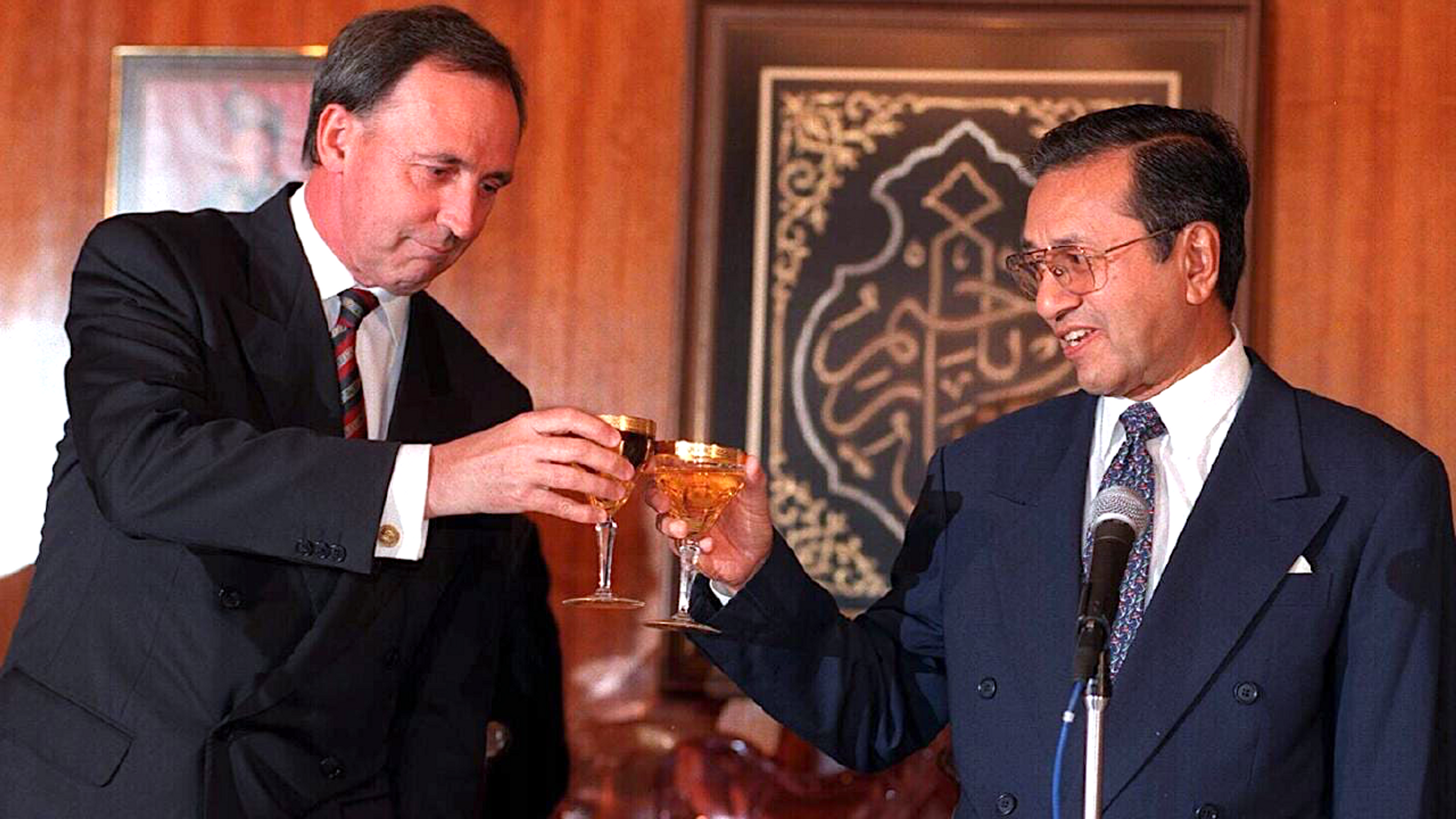 By Wilson da Silva
SYDNEY – A renewed spat between Australia and Malaysia is as much a clash of regional ambitions as a collision between the strong personalities of their leaders, analysts said on Friday.
One is a rapidly developing Asian nation and the other a once staid and resource rich country of European descent now seeking its place in the Asian sun.
"There's an underlying tension and an underlying symmetry between Australia and Malaysia," Professor Clive Kessler of Sydney's University of New South Wales told Reuters on Friday.
"Both Australia and Malaysia look to the same area but see it differently and produce different and competing pictures of the new (post-Cold War) world order," said Kessler, from the university's Asian studies centre.
Australian Prime Minister Paul Keating touched off the latest row this week by calling his Malaysian counterpart, Mahathir Mohamad, a recalcitrant for boycotting last week's Asia Pacific Economic Cooperation (APEC) summit in Seattle.
Mahathir immediately lashed back by saying Australia's claim to be part of Asia was meaningless because "Australians do not have the values of respect and manners that Asians do".
His comments led the way for attacks on Keating by both government and opposition politicians in Malaysia. The youth wing of Mahathir's ruling Malay party demanded Keating apologise in seven days or face a possible downgrading of diplomatic ties and a "Buy Australian Last" policy.
Experts say Kuala Lumpur and Canberra cannot help but clash, and both are guilty of cultural misconceptions – the majority on Australia's part.
Malaysia is an emerging Southeast Asian power, a former British colony rapidly becoming an economic success story, and a Moslem nation with ambitions for leadership – not just within the Association of Southeast Asian Nations (ASEAN) but in the region as a whole, analysts say.
Mahathir's ambitions for himself and his country prompted Indonesian newspapers to call him "little Sukarno" – after Indonesia's influential first president – during a visit to Jakarta last year.
Australia is also a former British colony but one which has become an industrialised economy almost as big as all ASEAN nations combined.
Through initiatives like APEC and its diplomatic efforts in Cambodia, Australia has raised its profile in the region and is shedding its image as a European backwater.
But Keating is well known for his sharp tongue and, despite making stronger links with Asia a cornerstone of government policy, his prickly nature is said to give Foreign Minister Gareth Evans more than a few headaches.
Evans sought to defuse the widening rift on Thursday as local newspapers heaped a storm of criticism on Keating. "Our relationship with Malaysia is a very substantial and a very balanced one, which I do think is unlikely to be blown off course by crosswinds of this kind," he told the parliament.
Australian Trade Minister Peter Cook also joined the damage control corps, saying it would not affect bilateral trade. "Prime Minister Mahathir is a man who expresses himself forthrightly, and so is our prime minister," he said.
Australian foreign ministry officials privately worry about the damage to relations. They remember how relations suffered because of Malaysia's hanging of two Australian drug traffickers in 1986, which Australia called barbaric, and a television show about a fictional Asian country that Mahathir said was based on Malaysia and was insulting.