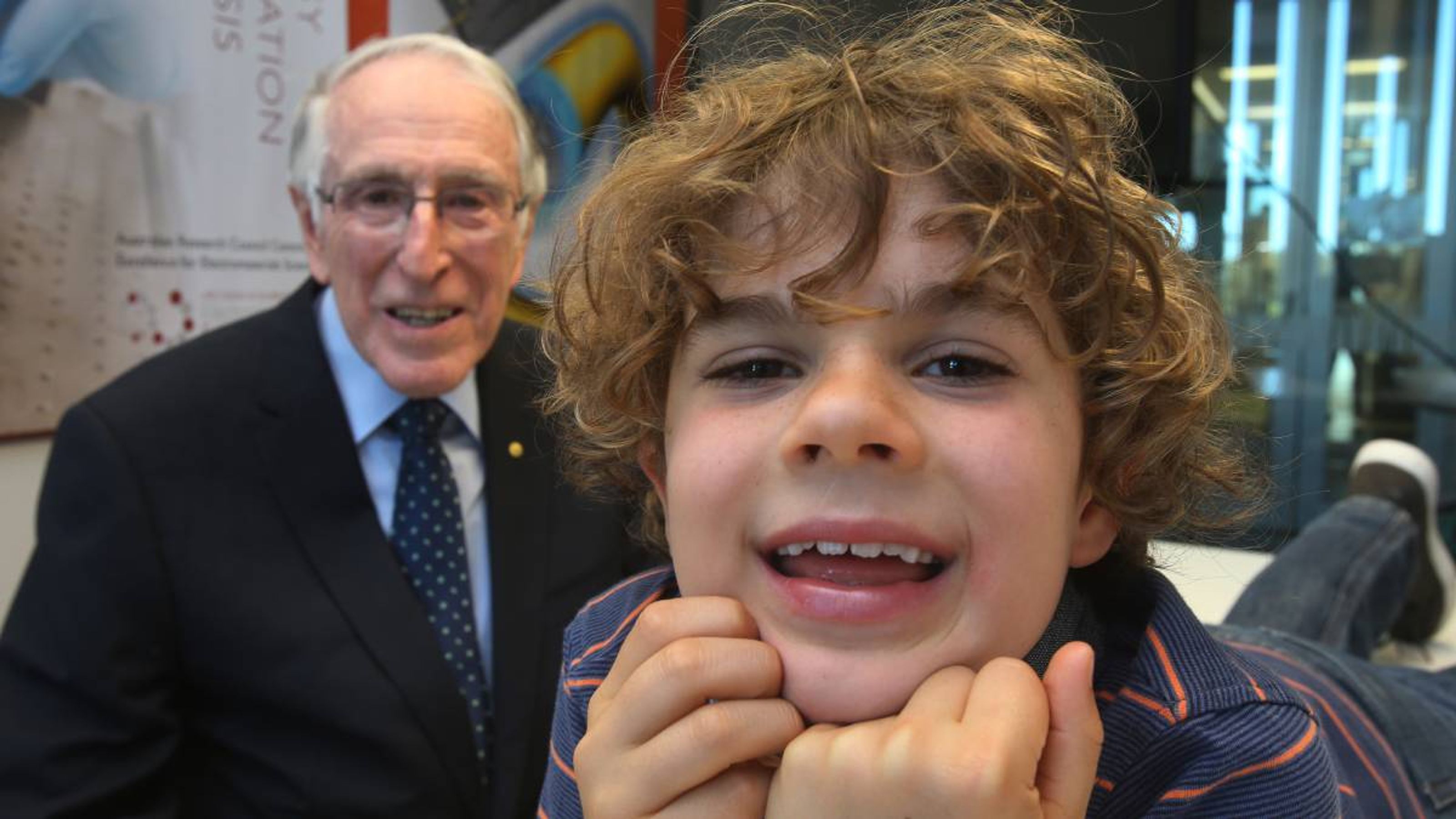 By Wilson da Silva
SYDNEY – By the time she was 16 months old, Amelia Hardy was completely deaf. But now, thanks to a revolutionary artificial ear implanted in her skull, the playful four-year-old can once again begin to lead a normal life.
"By 16 months she had lost all hearing," said Amelia's mother, Renee Hardy. "She could only say 10 words. Two years after the operation she has a vocabulary of 600 words."
"Now I can call her from 60 feet. She is starting to communicate with her two-year-old sister. I am stunned by it really, every day now is a delight.
"I was hesitant to do it at first. Now I wish I'd got her the ear much sooner," Renee Hardy said.
Amelia is one of 3,000 deaf people around the world who have been slowly led out of their prisons of silence by the bionic ear.
Soon, a quarter of a million deaf Americans will get the chance to join her following approval of the artificial ear by the U.S. Food and Drug Administration (FDA) on Friday.
Cochlear Pty Ltd, a subsidiary of Pacific Dunlop, said the FDA approval to implant the ear into children over two years old was an important breakthrough for the company and that it would bring hearing to thousands of disadvantaged children.
"Our hope is that cochlear implants will give deaf children the communication skills that can help them realise their education and career goals," Pacific Dunlop said in a statement.
The bionic ear, or cochlear implant, was developed in Australia in 1985. The 22-channel device costs A$15,000 dollars (US$11,900) and lets wearers hear a broad spectrum of sounds and pitches.
A tiny receiver is implanted in the bone behind the ear, and electrodes are connected to the inner ear, or cochlea. An external, detachable microphone is then fitted and wired to a light, pocket-sized speech processor.
The device works by stimulating a person's auditory nerves in much the way a musician plays an instrument, mimicking sound and – unlike previous crude single-channel implants – allows the deaf to understand speech.
It took Professor Graeme Clark of Melbourne University, initially inspired by his father's losing struggle against deafness, 23 years of tinkering to perfect the ear.
Today he is director of a hearing research institute in Melbourne, and hopes to one day give deaf people "stereo" sound so they can better appreciate music and discern from which direction sounds originate.
"I'm absolutely delighted," he said by telephone. "I set out to do this crazy thing 23 years ago and now the most stringent regulatory body in the world says it works and it's safe."
He calls it the greatest advance in deaf teaching since French teachers developed sign language 200 years ago.
Cochlear Pty Ltd has 90 per cent of the world bionic ear market, and 80 per cent of the U.S. market. Chief executive David Money estimates FDA approval will double his firm's revenue to A$40 million (US$32 million) a year.
"We've been cleared in West Germany and Britain. This will make it a little easier for clearance in Japan and the rest of the world," he said.
Judy Wimble, manager of a Sydney deafness rehabilitation centre, said the ear has revolutionised deaf teaching.
"We have one eight-year-old who lost all her hearing and fell behind in her studies," she said. "But now she's integrated with hearing children, and she's topped her class. It really is wonderful."
Speech educator Rosalie Yaremko said the ear gives almost every deaf child the chance to function in the normal world.
"Ninety per cent of the children can be integrated into hearing classes. This is progress we would not have been able to achieve without (the bionic ear)."
For Susan Johnston and her son Angus, who live on a dairy farm near a small southern New South Wales town, the bionic ear has kept their family together.
"Sydney was the closest source of education for the deaf," she said. "That would have meant a boarding school and long periods away from home."
Susan Johnston said children quickly adapt to the protruding outer parts of the bionic ear: "As soon as Angus knew he could hear the cartoons with it, the dog barking or airplanes overhead, he had no objection to having it on."