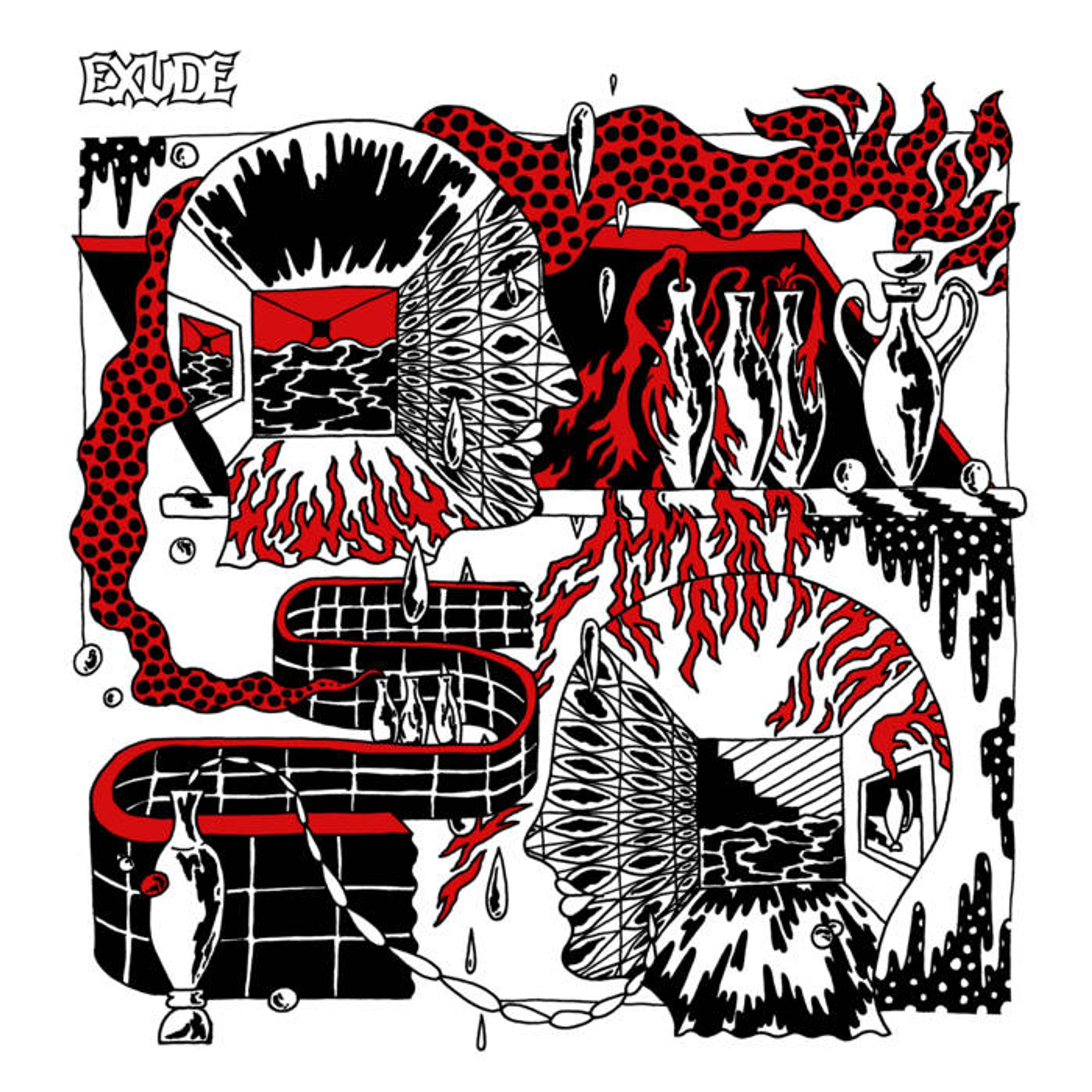 WILSON DA SILVA
LATE one afternoon in October last year, Frank Rogala, lead singer of Exude, was at his job in a California legal firm when he was handed the telephone. On the other end was some guy calling from Australia who wanted to sign up his band.
The call was from Kent Pickering, a 23-year-old film student who last year gave up studying and started his own record and film company, Ultra Media.
Pickering had come across an Exude record while browsing through imports at a record store. What he heard of Exude interested him enough to try to contact them. That began an association between Pickering and the part-time band that led to the release last week of Ultra Media's first effort - the 12-inch techno-pop track, Safe With You.
"It took me about four months to track them down, staying up late to ring all over California," said Pickering. "I was about to give up. Then I tried directory assistance, and they found him. He was the only Rogala in the phone book."
At first, Pickering just wanted to license the band's spoof of a Cindy Lauper hit Girls Just Want To Have Fun, which the band called Boys Just Want To Have Sex. But Rogala urged Pickering to listen to the band's serious tracks.
"At that point we were getting sick of Boys Just Want To Have Sex," said Rogala. "We did the thing for college radio as a joke. Next thing we knew, everybody wanted a copy, so we released it. That thing grew like a Frankenstein, and it gave the band a novelty image we didn't want."
Pickering agreed to listen, and the band couriered across a few demos. Five days later, Rogala got another call from Pickering, offering to buy the rights for three songs and one album.
"We've had 10 years of disappointments, so we just took it one step at a time," said Rogala. "We struck an agreement, and he sent us a cheque. That was unbelievable, it was the first time we had a foreign licenser act that quickly and just deliver. We waited for the cheque to clear. When the cheque did clear... well, we really began to take notice."
A few weeks later, Pickering stitched together a deal for Australian distribution through PolyGram for Safe With You, the band's most recent track. He then assembled a three-man film crew and flew to Los Angeles to shoot a music clip.
"That was like a dream," said Rogala. "I've never seen anyone take this much care with a release. He consulted us on everything, even down to the colour of the ink on the label. That approach is just unheard of. When he brought in PolyGram and started talking about doing a video, he just blew us away."
Pickering is not the sort of young man you would instantly think of as an entrepreneur. His only other job was as a cinema projectionist, and he has next to no business experience.
What he does have is complete faith in his judgment. Rogala says because Pickering doesn't know what can and can't be done, he is unbiased and prepared to get there in his own way.
So far, his fledgling record venture has been financed with $50,000 borrowed from his parents. He works from a Mosman townhouse where he lives with his mother, and he is constantly on the telephone.
"I still want to release the cartoon TV theme songs, and maybe do an album of science-fiction TV themes," he said. "I'm also looking at another Californian band. But a lot will depend on how Safe With You goes."
For the moment, at least, he will concentrate on Exude. During the next six months, he plans to launch three other EPs, then re-work two of the band's self-made videos in preparation for an album.
Safe With You, an upbeat techno-pop track on the wisdom of practising safe sex, has a nightclub feel a little like Pseudo Echo. Whether or not it catches fire on the charts, it won't be the last we'll hear of Exude.
"I'd be happy to just get 70 per cent of my costs back, then start on the next phase. I'm planning this as a long-term thing," he said.
Pickering is hoping the EP will do well enough to get the band noticed. He said the profit margin on singles is so tight he was forced to go for an EP release, and hope for the same cross-over success as Paul Lekakis's Boom Boom Boom last year. Meanwhile, he and Exude will have to just wait and see.