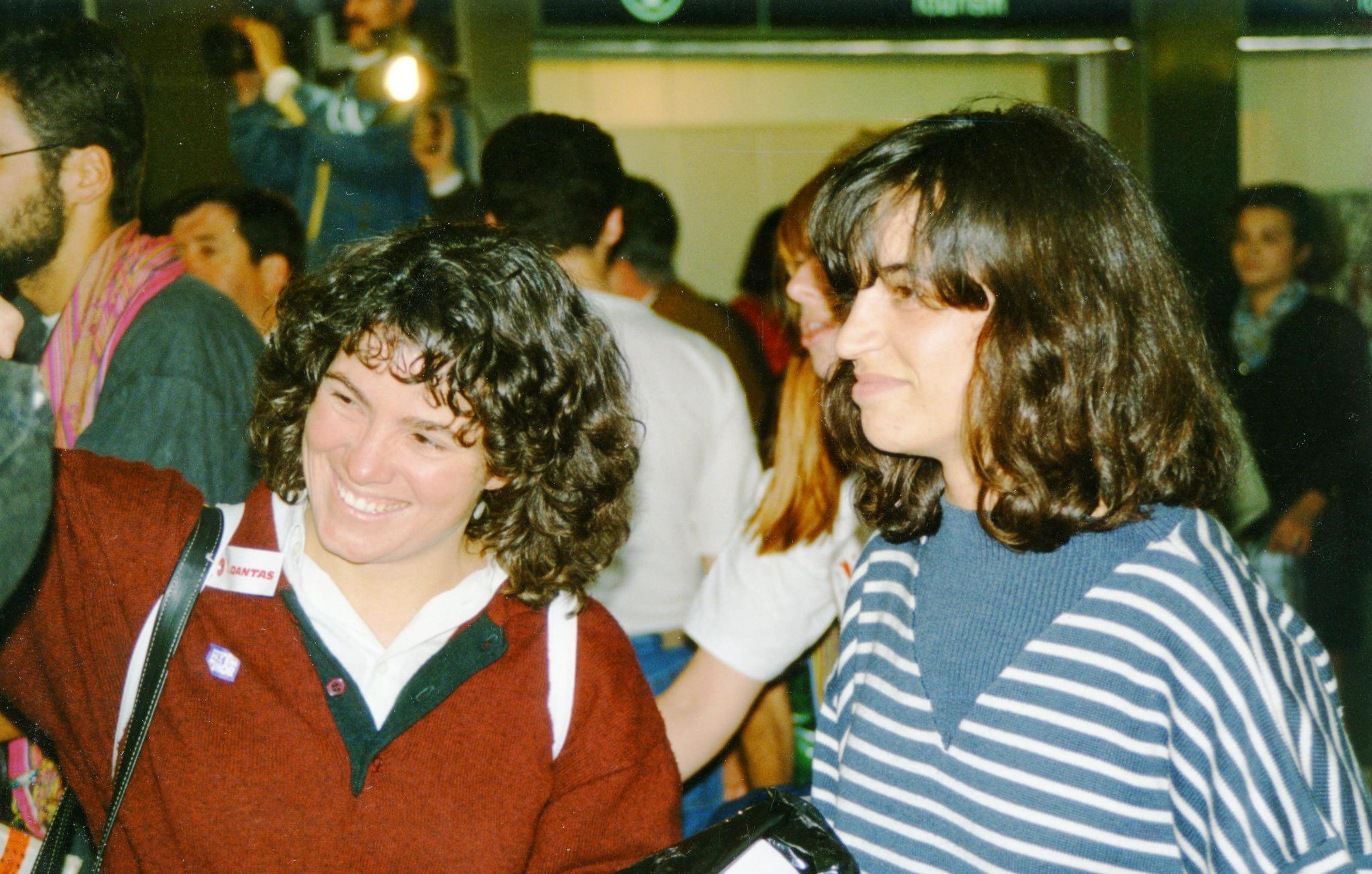 By Wilson da Silva
DARWIN, Australia – More than 200 Timorese, many weeping, gave an emotional welcome in Darwin on Wednesday to some 90 students and activists taking part in an international peace mission to East Timor.
The protesters, the last of a contingent of 120 students and activists to arrive in Darwin, will board the converted Portuguese car ferry Lusitania Expresso when the "peace boat" reaches Darwin at the weekend.
The ferry, which left Lisbon in late February, is scheduled to sail for the East Timorese capital Dili early next week. Its passengers want to lay a wreath at the Santa Cruz cemetery, where soldiers shot members of a crowd mourning the death of a separatist on November 12.
The government says 50 people were killed in the incident and 91 are missing. Witnesses say up to 180 were killed.
"The first goal of the mission is to take a step toward a resolution of the question of East Timor," said East Timor Peace Mission spokesman Antonio Ravara. "We want to stop the violation of human rights in the territory.
"It's not since November 12 that this has been happening, it's been 16 years of violations of human rights and 200,000 deaths. We want to see all governments, and see the United Nations, do something for the Timorese," he said.
Indonesia invaded the former Portuguese territory in 1975 after Lisbon quit East Timor following an anti-colonial coup and a civil war between rival separatist groups.
Jakarta annexed it in 1976, but the United Nations still regards Lisbon as the administering power.
The Lusitania Expresso has been barred by Indonesia from entering its waters, and several Indonesian warships are already patrolling off East Timor to deny it entry.
The Indonesian government said on Wednesday it would deport the ship's passengers if they entered Indonesia illegally.
"We will treat them as violators of the law. We will deport them," Armed Forces Commander Try Sutrisno told reporters in Jakarta on Wednesday.
"This is not a matter of permits but ethics. They are obviously looking for trouble. Do they think we are stupid?" Sutrisno said.
The protesters from 28 nations arrived in Darwin to cries of "Viva Timor, Viva! Long live the struggle!" by more than 200 Timorese exiles living in Darwin, some 800 km (500 miles) southeast of East Timor.
Ex-Portuguese president Antonio Ramalho Eanes, travelling as a private citizen, said the mission was not an official venture but Lisbon sympathised with its goals.
"This seeks to attract international attention to the predicament of the Timorese ... so that all governments pressure Indonesia for change, and so human rights are respected (in East Timor) as they are everywhere else around the world," he said.
"The right of the Timorese people should be considered as have the rights of other peoples around the world. In particular the case of Kuwait comes to mind," Eanes said.