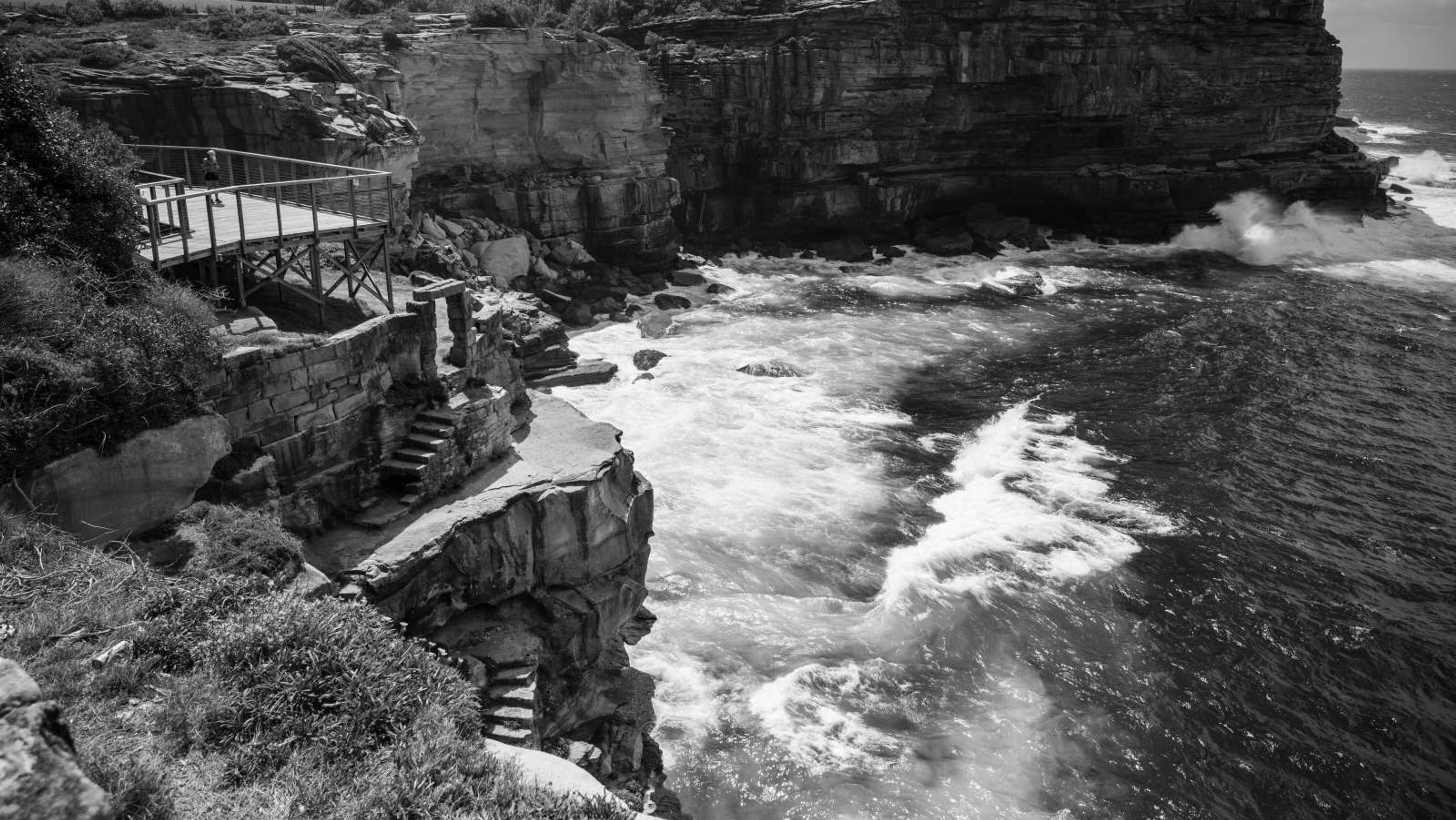 WILSON da SILVA
The Water Board's new $394 million deepwater project will do nothing to change the present rate of marine toxic pollution, according to a civil engineer from the University of NSW researching sewage ocean outfalls.
Ms Sharon Beder, who is researching a doctorate on how political objectives impinge on civil engineering decisions, claims the 100-year history of Sydney's ocean outfalls has been marred by media exaggeration and Water Board cover-ups.
"Right from the beginning, in 1888, engineers were assuring the public that discharges would be carried away by southerly currents," she said. "The assertions were not based on scientific principles, they were driven by a desire to conclude that the cheapest solution was also the best one."
The Water Board had come so far down the road in the building of ocean outfalls that it now had no choice but to push the discharge points further out to sea, she said.
"We've reached a hopeless situation, thanks to a series of poor decisions throughout the history of Sydney's sewerage system. It's now pretty well unsalvageable. The Water Board does not have much choice without spending a lot of money."
In a submission to Waverley Council, the board stated that a secondary treatment facility on land, a process favoured by local environment groups, would cost more than $1.5 billion. By comparison, the Water Board claims the deepwater project meets the same environmental criteria at a quarter of the cost.
Ms Beder disagrees.
"If your aim is that pollution should not be visible, then maybe extended ocean outfall is the best solution. But if your aim is that the beaches should not be polluted, that the marine life not be harmed, then you would have to look at other, better solutions.
"It's not just sewage that's pouring out of there. The majority of Sydney's industrial waste goes into the system too. The treatment process applied does not remove any of the toxic industrial wastes. Things like zinc, cyanide, organochloric compounds - they all flow out to sea."
In the submission to Waverley Council, the Water Board estimated the annual tonnage of a number of industrial wastes dispersed by the outfalls over a 12-month period. It shows Malabar releasing 125 tonnes of chromium, 18 tonnes of lead, and 90 tonnes of cyanide, among other chemicals. Discharges at Bondi include 1 tonne of mercury, one of the most lethal elements to life in cases of long-term exposure.
A State Government marine scientist, who did not want to be named, said all of the substances cited presented a danger.
"Virtually all of these substances would have an adverse affect on marine life," he said. "But each will affect one marine species more than another. The substance will often not be dangerous to the life itself, but often to its consumer as the toxin is accumulated in the food chain."
A marine biologist who has studied heavy metal concentration, and who also did not wish to be named, said little if any research had been done on the affect on marine life from concentrations of heavy metals.
"By themselves the metals (concentrations) may not be significant, but when you have a large number of metals present, you could have an overall toxic affect," he said. "That could be a problem, but we don't know how serious. We'll never know until there is regular monitoring of the effects."
Ms Beder also accused the Water Board of running an intensive "media-hype"campaign that breezes over the facts in order to justify the extended outfall project. A local environmental group, Stop The Ocean Pollution (STOP), claims Surfline - the Water Board's beach sewage watch - will be disbanded once the outfalls are completed.
A spokesman for the Water Board, Mr Graeme Carroll, said the Water Board had tightened regulations covering the discharge of industrial wastes into the sewerage system which would be introduced progressively during the year.
"This new policy will give us greater potential to control industrial disposal at the discharge source," Mr Carroll said.
The board will encourage business, through a series of incentives, to treat their wastes up to domestic grade prior to discharge.
RELEASE OF TOXIC POLLUTANTS (tonnes a year)
Bondi Malabar
Arsentic 1 2
Cadmium 3 9
Chromium 6 125
Copper 12 90
Lead 6 18
Mercury 1 0.2
Nickel 6 18
Silver 1 4
Zinc 60 4
Cyanide ,30 90
Phenolic 12 0.2
Organochlorine 3 9
Water Board figures for the Bondi and Malabar outfalls, tabled at Waverley Council meeting July 29, 1986.