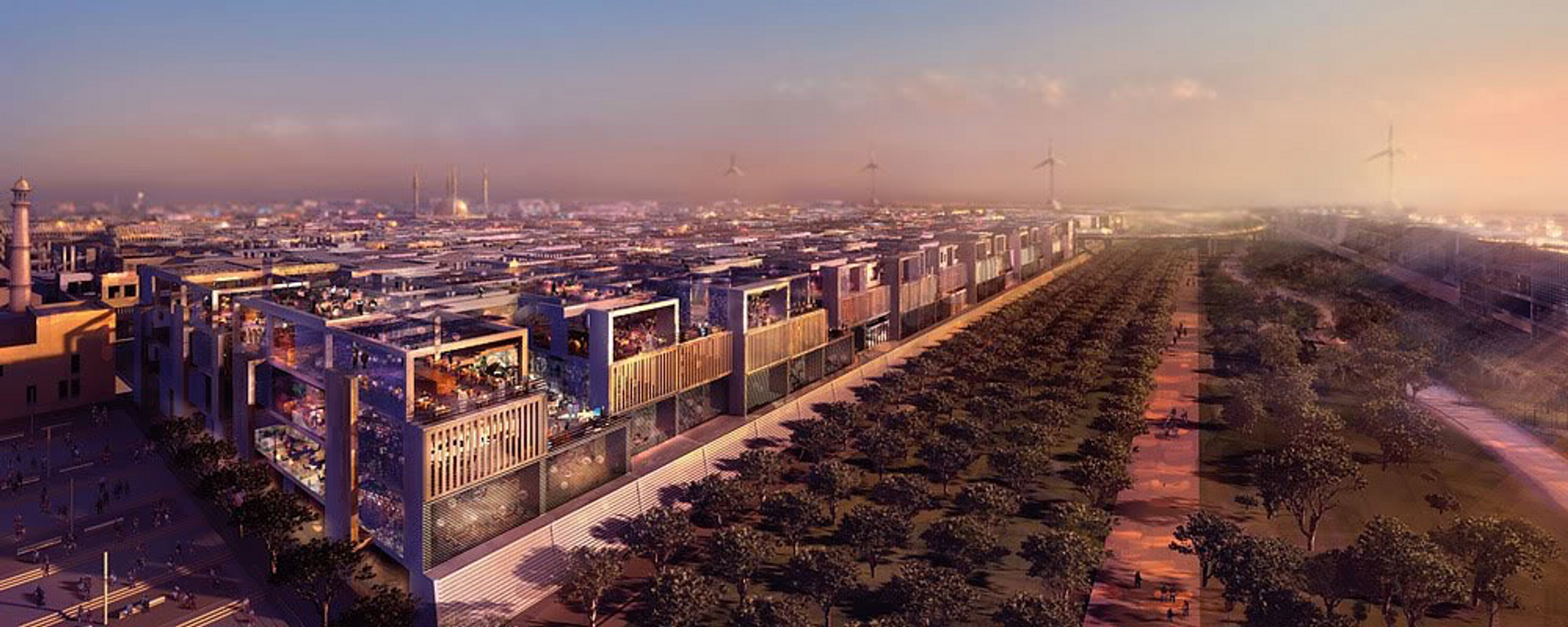 At the World Future Energy Summit, an oil-rich Gulf nation is planning for a future without fossil fuels.
By Wilson da Silva
CAN AN OIL-RICH Gulf nation come to the rescue of a world desperate to find low-carbon energy solutions to combat a rapidly warming planet? This is the surprising question I found myself asking as the cool winter sun set over the hazy skies of Abu Dhabi, the oil-rich emirate that played host this week to the 3rd World Future Energy Summit.
The meeting has attracted an impressive line-up of movers and shakers in the world of climate change and the booming renewable energy industry, as well as a sizeable gathering of political and business leaders from 120 nations.
There were 23,000 visitors over four days, 600 exhibits from 50 countries spread over 40,000 m2 of floorspace at the city's high-tech new exhibition centre, itself part of a US$2.2 billion micro-city of skyscrapers still partly under construction. Everywhere you go in this city of 900,000 people, there is a frenetic pace of construction – with several building sites operating 24 hours a day.
With 9% of the world's proven oil reserves and almost 5% of the planet's known natural gas deposits, the emirate of Abu Dhabi has the highest GDP per capita in the world. And it's not planning to squander it. The emirate is staking its future on renewable energy technologies, spending a portion of its vast wealth in a concerted effort to capture the high ground in this nascent but rapidly growing industry.
In 2006 it launched the Masdar Initiative, a network of large-scale investments in solar, wind and biofuel projects around the world.
This week, Masdar announced a joint venture with Spanish engineering group Sener to design, build and operate concentrating solar power plants around the world, starting with a US$1.2 billion 150 megawatt solar thermal plant in southern Spain.
Masdar has also established a US$600 million facility in Germany to manufacture amorphous thin film photovoltaic modules for the world market, with another plant expected to be built in the emirate. It has bought 20% of the London Array, a US$2.8 billion project to build the world's largest offshore wind farm 20km from the Kent and Essex coasts in Britain, generating a total of 1,000 megawatts when completed in 2015.
And Masdar is building a national carbon capture and storage network to cut into Abu Dhabi's carbon footprint, one of the world's largest, and plans to sequester 6.5 million tonnes of CO2 from power plants and industrial facilities by 2013. Interestingly, the captured CO2 will then be injected into oil reservoirs to enhance oil recovery.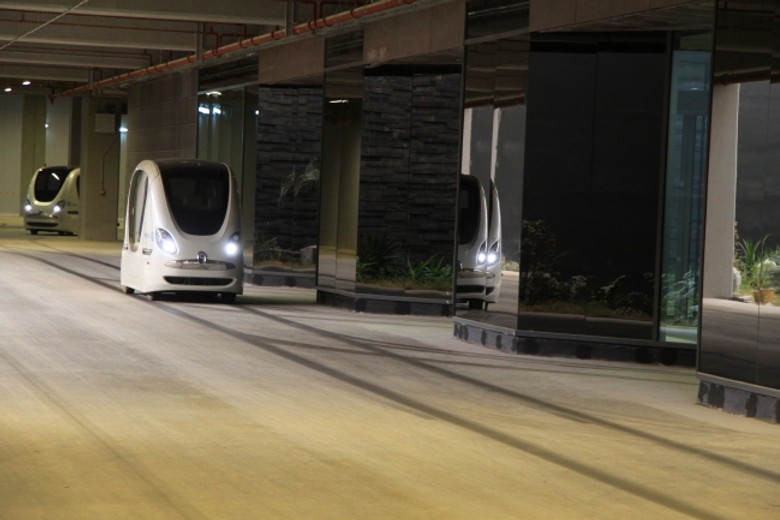 On the outskirts of the capital, Masdar City is under rapid construction, with more than 3,000 workers working 24 hours a day to complete – by September 2010 – the first stage of a planned US$22 billion model city for 50,000 people that will be solar-powered, carbon-neutral, produce zero waste and act as a living laboratory for sustainable cities research.
Covering six square kilometres, it will house the Masdar Institute of Science and Technology, a research university that aims to attract the brightest minds in renewable energy technologies to live and study here.
The institute is offering generous scholarships – including accommodation, food and living allowances – to post-graduate students from around the world, who will work in state-of-the-art facilities in a self-contained city featuring driverless taxis – known as PRTs, or personal rapid transit.
Although still to open stage one, 88 students from 22 countries have already started classes in temporary facilities, and more are expected in the next intake in September 2010, when student accommodation and the institute's buildings itself are scheduled to be completed.
Clearly, Abu Dhabi has seen the future and knows that it won't be in oil and gas. So it is spending its vast wealth – derived from those same fossil fuels deep beneath the blistering sands – on the technologies it believes will come to dominate the energy markets of a carbon-constrained world.
It's an audacious attempt to become a global research and development hub in renewable energy technologies, a solar power manufacturing powerhouse and a leading player in carbon capture and storage. All of this in a country where oil was only discovered in 1962 and which formally became a nation in 1971.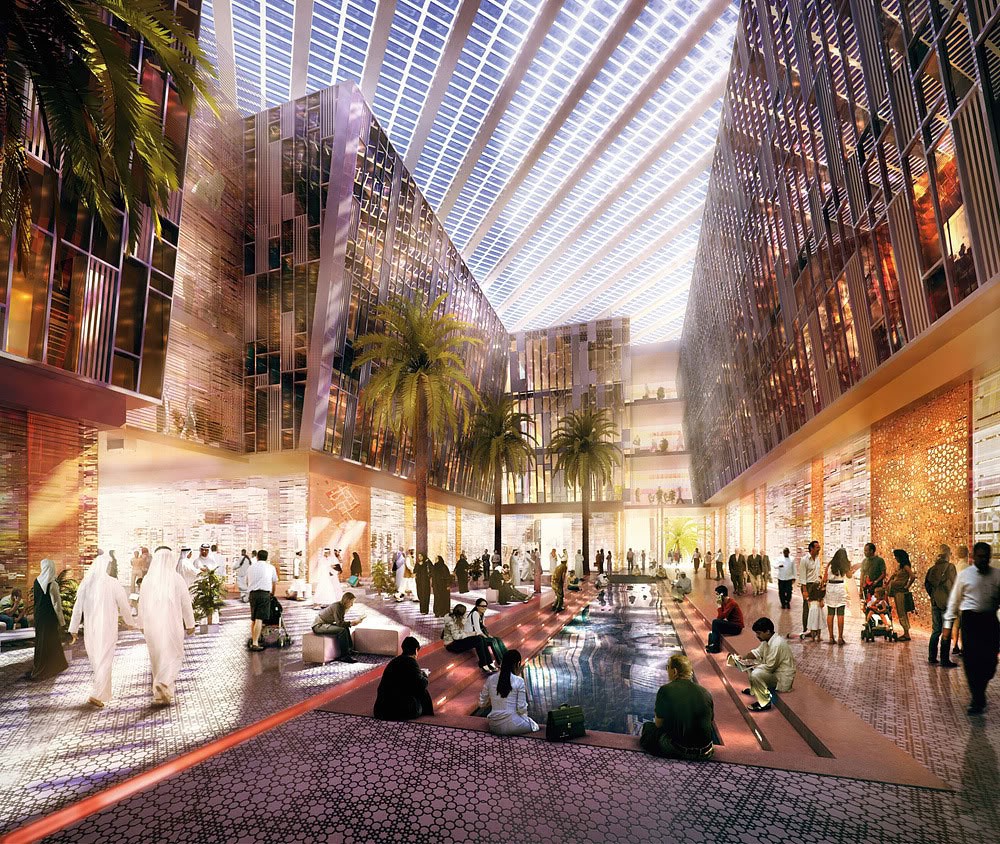 This is where it gets interesting. Abu Dhabi is in a hurry. Not just because it wants first-mover advantage in a booming new market: it's also using its financial muscle to accelerate the commercialisation and adoption of renewables. And that's exactly what the renewable energy sector needs: large-scale investment with long-term horizons. The kind that fosters investor confidence – and could well have a multiplier effect.
From everything I've seen and all of the sessions I've attended at the World Future Energy Summit, it's clear that the leaders of Abu Dhabi are in this for the long haul.
The world is changing. While demand for oil and gas will continue to be voracious and grow strongly in the years ahead – and remain extraordinarily lucrative for the emirate – the leadership is banking the proceeds to create a high tech future for the nation.
And by doing so, they may well help accelerate the world's transition to a low-carbon energy future.
Wilson da Silva is the Editor-in-Chief of COSMOS, and visited Abu Dhabi as a guest of the Masdar Institute. This article originally appeared in Cosmos Online on 21 January 2010.