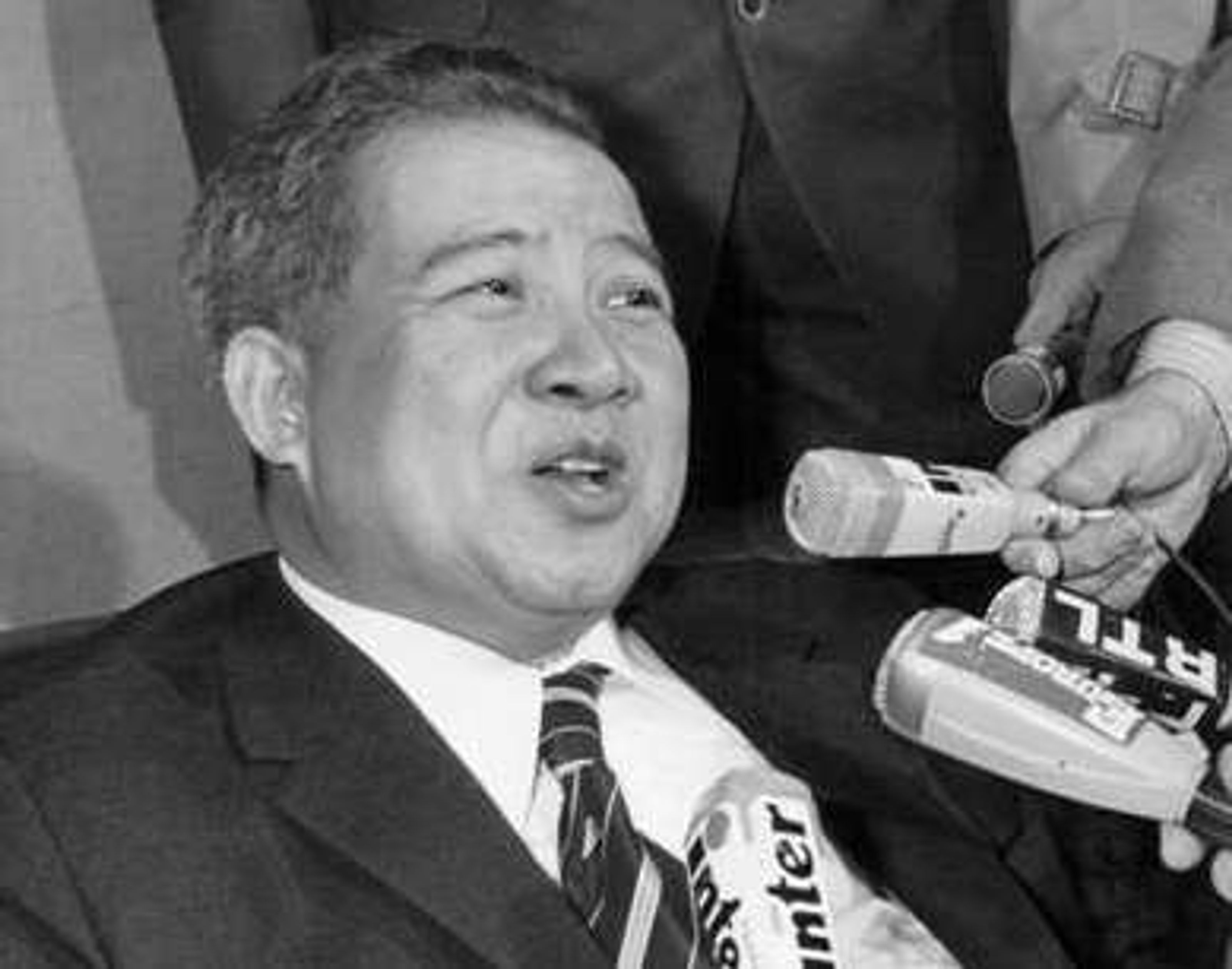 By Wilson da Silva
JAKARTA – Cambodia's Prince Norodom Sihanouk said on Wednesday that regions controlled by the Khmer Rouge should be excluded from U.N.-supervised elections next year because of the group's refusal to honour the peace pact.
Australian Foreign Minister Gareth Evans said the international community was considering barring the Khmer Rouge from the polls.
"I think that the only solution left is to put aside the Khmer Rouge and their zone," Sihanouk told reporters at the Non-Aligned Movement summit.
"So, we implement the Paris peace agreement in the rest of the country. It is the only solution left to us, but it is up to ... the United Nations to adopt my suggestion or not.
"I don't see any other solution," Sihanouk said.
The Maoist Khmer Rouge are refusing to disarm and demobilise most of their men under the latest phase of the U.N.-sponsored peace pact signed in Paris last October.
The Phnom Penh government army and two other of its former guerrilla adversaries have begun handing in weapons.
Sihanouk has held talks with United Nations Secretary-General Boutros Boutros-Ghali in Jakarta. The U.N. chief said on Wednesday he was confident elections would go ahead.
"I can say the talk was positive and constructive and there is a political will among the different factions to reinforce the Paris agreements and to cooperate with the United Nations," Boutros-Ghali told reporters.
But Evans, one of the original brokers of the Cambodian peace deal who is a guest at the summit, said the U.N. Security Council would have to meet soon to solve the Khmer Rouge's intransigence.
"One (option) is to proceed with the settlement without the Khmer Rouge," he said. "It would be consistent with the present terms of the settlement. That's certainly an option the international community is considering."
Sihanouk denied his plan would divide the country. "There will be no partition. At the moment they don't create conditions for a civil war. For the time being there is peace, but we ignore the Khmer Rouge since they don't accept to join us."
Under the peace accord ending 13 years of civil war, a large United Nations peace-keeping force is supervising the country along with a provisional council of government and guerrilla leaders.
The Khmer Rouge put Cambodia through a reign of terror in the 1970s that killed a million people. They were ousted by Vietnamese troops in January 1979.