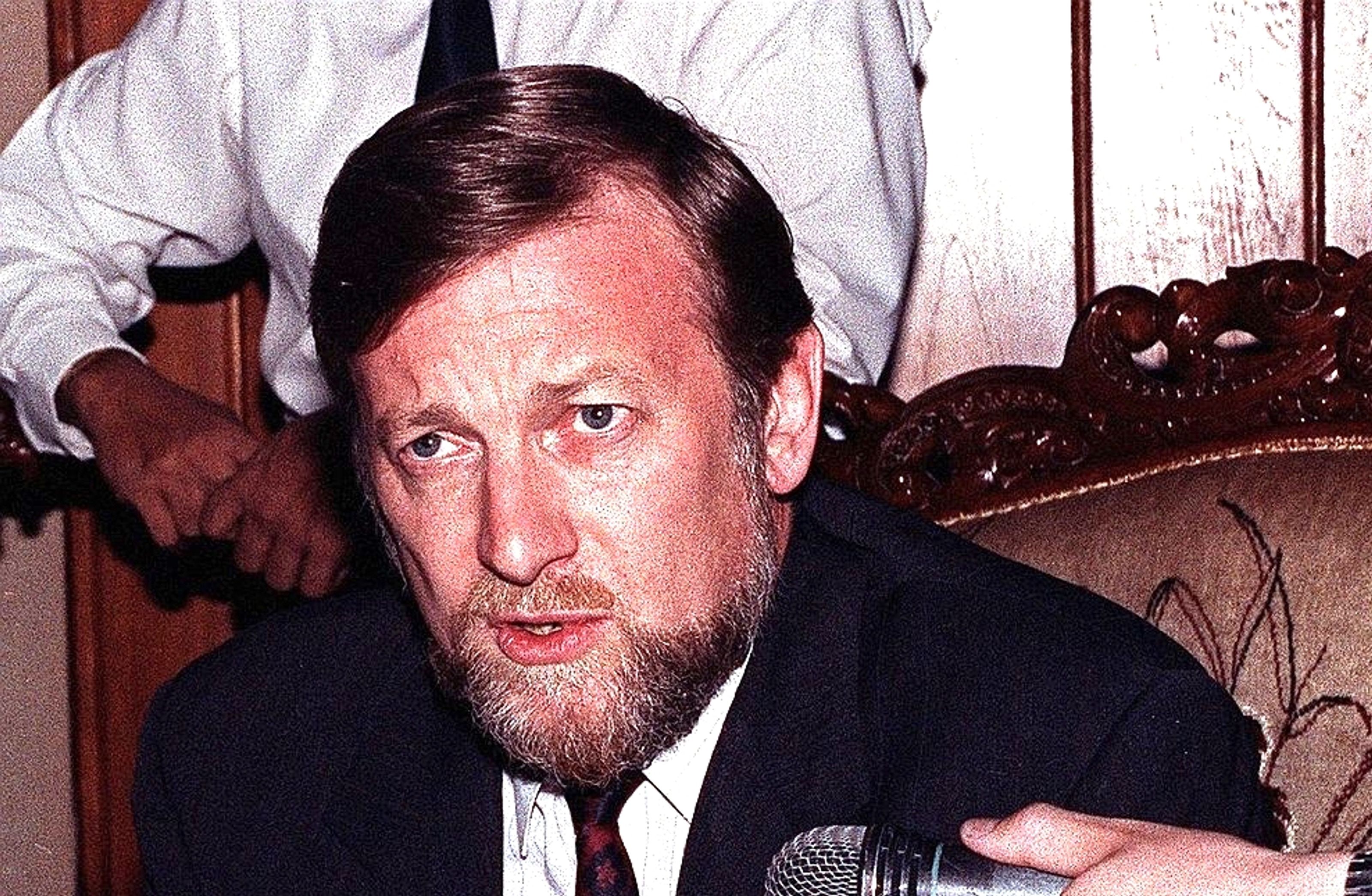 By Wilson da Silva
CANBERRA – Australian Prime Minister Paul Keating on Wednesday again said he meant no offence to his Malaysian counterpart in remarks last month, but stopped short of apologising.
His comments came as Foreign Minister Gareth Evans warned Kuala Lumpur that it risked negative consequences if it escalated the diplomatic row.
Keating, who survived a censure motion in a rowdy parliament over his handling of the crisis on Wednesday, said he meant no offence by calling his Malaysian counterpart Mahathir Mohamad a "recalcitrant" for not attending a summit of the Asia Pacific Economic Cooperation in Seattle.
In a speech on Australian-Asian relations in Melbourne, Keating said Australia had made efforts to resolve the dispute, but that Malaysia must also want to restore the relationship.
"The Australian government wants to preserve the interests we share and the friendship between our two countries and our two peoples," Keating said.
"Any relationship of substance and value requires commitment from both sides. For our part we are committed.
"We are willing to put in the effort necessary to keep the channels of communications open."
A haggard looking Evans, who spent Wednesday afternoon defending Keating in parliament, said the prime minister would not apologise as demanded by Kuala Lumpur. "No reasonable further step can be asked of the prime minister, no statement can be asked that goes further than that," he told parliament.
Newspaper-sponsored opinion polls on Wednesday showed a majority of Australians wanted Keating to apologise.
In Malaysia, Defence Minister Najib Razak said the cabinet would decide this weekend whether Keating's recent comments were enough to heal the wounds.
During a parliamentary debate on the row, Evans warned that Malaysia would suffer if the dispute escalated.
"It's a matter for reflection...on what will be lost in commercial and economic terms if our relationship should now deteriorate," Evans said.
"It ... needs to be borne in mind by our Malaysian counterparts as they consider their reaction."
Australian gives Malaysia around A$32.4 million (US$22 million) in aid annually and thousands of Malaysians study in Australian universities under a scheme funded by Canberra. Science and technology cooperation is also widespread.
Evans warned that these could be jeopardised if "political or diplomatic disagreement is allowed to get to the point of fundamental deterioration in relations and economic embargoes, boycotts or whatever...
"We do have a problem with Malaysia," he said. "Some commercial damage has already been caused... A good deal more commercial damage is feared. We are working overtime to try and contain the problem and resolve it in a mutually acceptable way."
Calling Keating's comment "reckless, insensitive and stupid", Robert Hill, leader of the Liberal-National coalition in the Senate, said parliament could not stand by and watch Australia's relationship with Malaysia deteriorate.
However, a motion to censure Keating was defeated.
In his speech, Keating said Australia's future lay with Asia, but he said claims that the government was trying to turn Australia into an Asian country were wrong. "Put simply, Australia is not and can never be an Asian nation... We can only be Australian and can only relate to our friends and neighbours as Australian," he said.