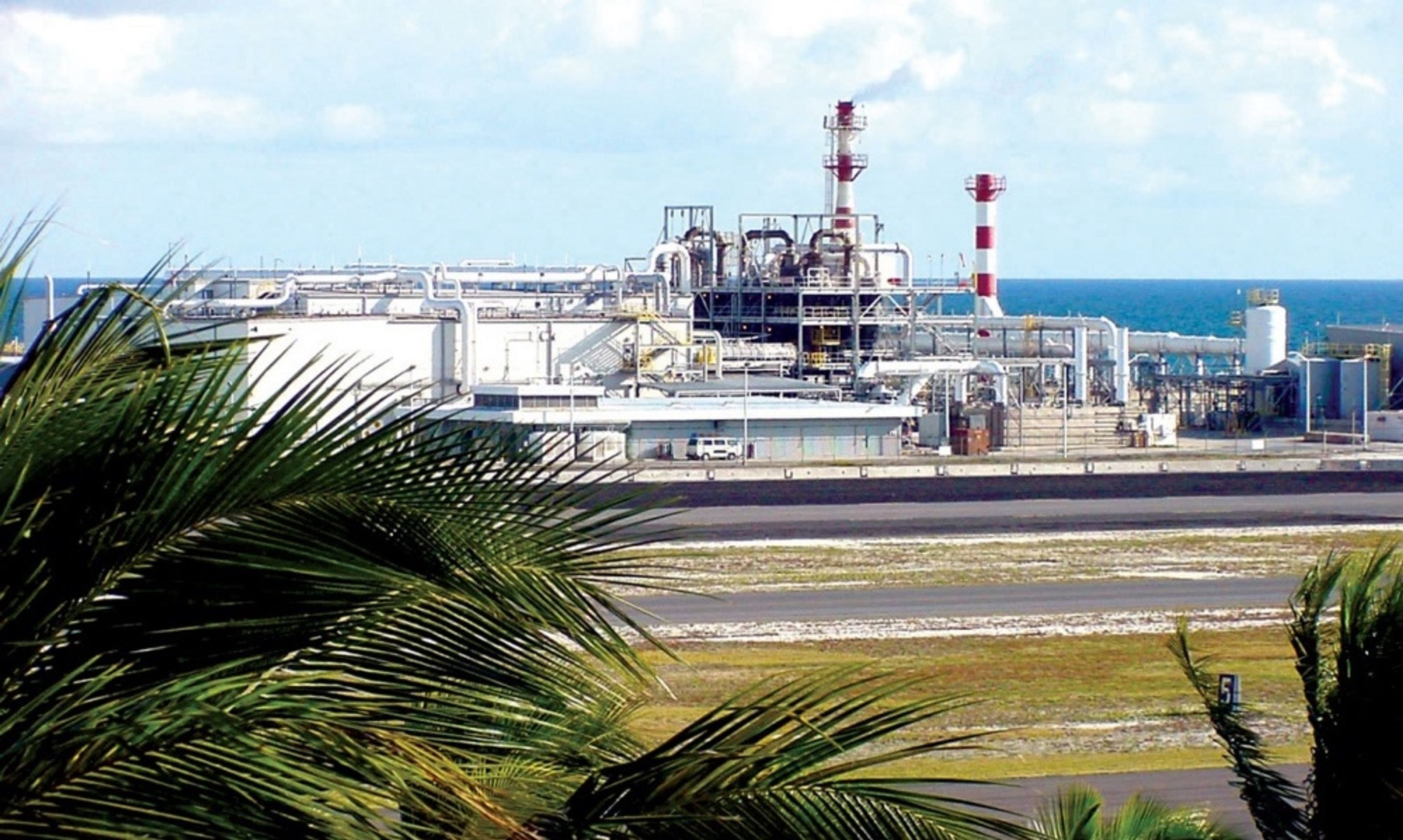 By Wilson da Silva
HONOLULU, Hawaii - Design flaws in a chemical weapons incinerator on remote Johnston Atoll in the south Pacific have delayed the destruction of lethal stockpiles, officials said on Monday.
Chemical release warning alarms, a signal to the 1,400 residents of the atoll to don gas masks, have also been triggered six times since incineration began on June 30, but in each case, they were false readings, they said.
At a media briefing preceding Tuesday's first-ever press tour of the island, 1,200 km (720 miles) southwest of Hawaii, officials said the facility was complex and that engineering hiccups were not unusual in such large projects.
But as a result, the 70-week trial incineration of old World War One and Two stockpiles is operating only 24 per cent of the anticipated time, and has had to be shut down during 65 days of the 85 planned for operation.
"When the plant operates, it operates very well. However, we are seeing more problems than we had expected," said Charles Baronian, technical director of the U.S. Army's chemical disposal programme at Johnston.
"Because the problems are mechanical, I would primarily characterise it as a design flaw."
Baronian stressed the problems were peripheral to safety, and said the basic design of the facility was sound. Problems were mostly centred on conveyor systems which took dismantled missile and munition parts in and out of furnaces.
The alarms were activated when the extremely sensitive instruments at the plant detected minute amounts of poison or nerve gas. Their sensitivity left them open to interference, which operators were working to isolate and remove.
Brigadier General Walter Busbee, chief of the U.S. Army team in charge of chemical weapons destruction worldwide, said the shutdowns varied from 20 minutes to two days, and occurred because safety was not compromised at Johnston.
"We have always erred on the safety side, and as long as I'm here that will continue to be the case," he said.
The incinerator is a contentious issue for Pacific nations, who fear that an accident at Johnston could send clouds of lethal nerve gas into populated regions, or that the operation will harm fish stocks and contaminate islanders via the food chain.
A July meeting of the South Pacific Forum, which groups the region's independent and self-governing states, urged the United States to dismantle the facility once U.S. stockpiles already in the Pacific and those en route from Germany are destroyed.
At a summit with Pacific island leaders in Honolulu on Saturday, U.S. President George Bush said there were "no plans to use Johnston Atoll for any other chemical munitions purpose, or as a hazardous waste disposal site".
The destruction is required under an agreement between the United States and the Soviet Union to reduce their chemical weapon armouries by 2002.