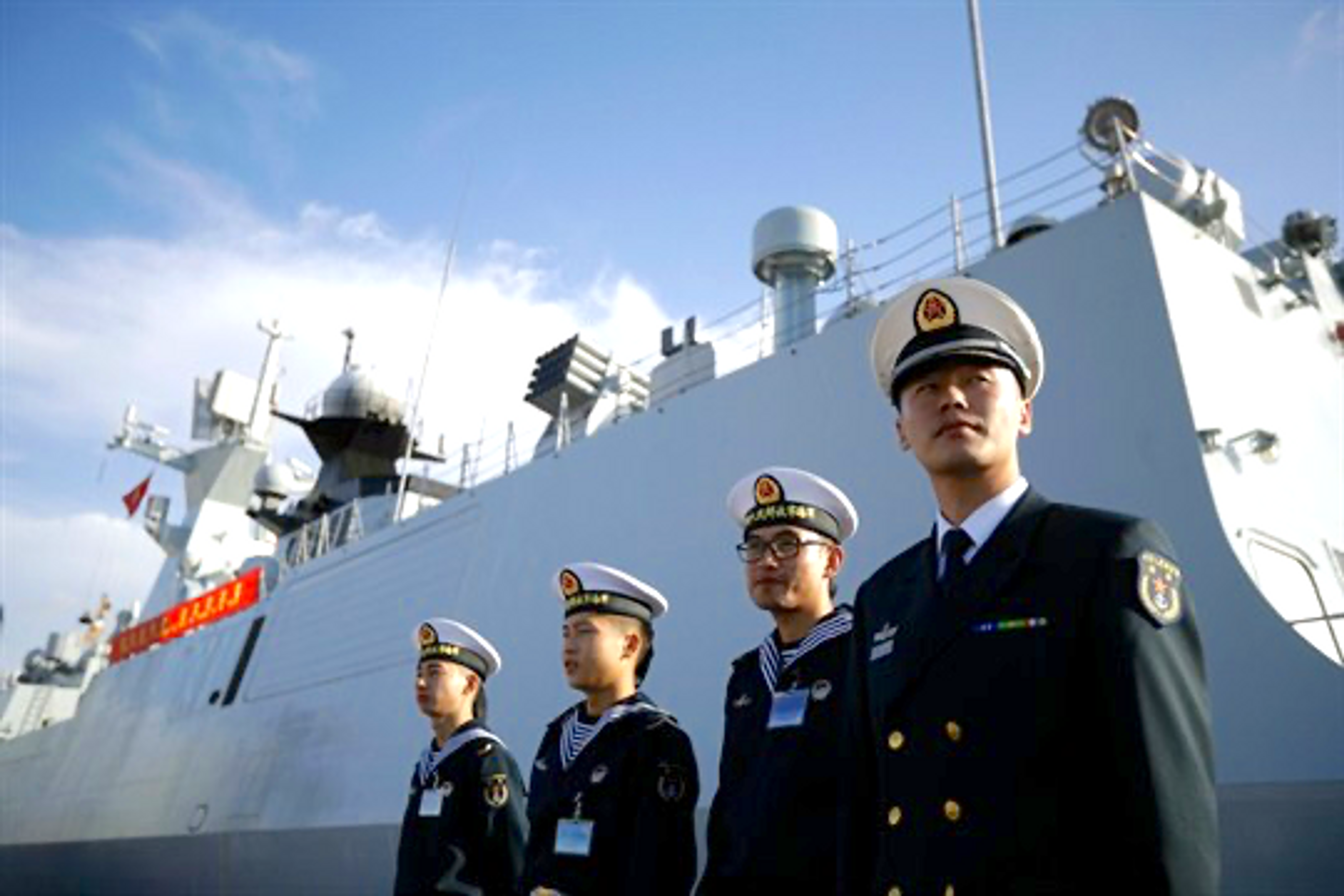 By Wilson da Silva
SYDNEY – China's militarisation of the disputed South China Sea is over-extending its legitimate security needs and threatens to destabilise the region, two naval experts told an international conference on Wednesday.
China has "repeatedly stressed the vital importance of a benign international environment and its readiness to cooperate and live in harmony with its neighbours", said Ben Ahmed Hamzah, director-general of the Malaysian Institute of Maritime Affairs.
"But in the South China Sea, it has not been able to match words with deeds," he told an international conference on Asian maritime issues hosted by the Australian navy.
The former Malaysian military officer said China's naval modernisation, deployment of air assets, formation of special marine forces and acquisition of refuelling capacity shows it is converting from a coastal fleet into a blue water naval power.
It has also taken a hardline stance over the area's disputed Spratly islands, thought to contain big oil deposits.
China was growing into a military giant to one day rival the United States, and it was important regional nations keep it engaged in political, economic and diplomatic terms, he said.
"But at the same we cannot close our eyes to what China is doing in the South China Sea without severe consequences for the international community," Hamzah later told Reuters.
"China is likely to be a threat in southeast Asia. If China is able to turn the South China Sea into a Chinese lake, then international navigation will be affected," he said. "It will give sufficient motive for Japan to rearm. It's just like releasing the genie out of the bottle."
The comments were echoed by Paul Dibb, Australia's foremost defence analyst and head of the Strategic and Defence Studies Centre at Canberra's Australian National University.
"China already has the capability to project superior military forces to those that southeast Asian nations could deploy to the South China Sea," Dibb told delegates.
"China has shown an old-fashioned attitude to the use of force," he said. "Its continuing improvement of its strategic nuclear arsenal, its clear interest in power projection forces, and its reaffirmation of its sovereignty claim over the Spratlys and other disputed maritime areas, are causing uneasiness in the region about China's strategic ambitions."
Dibb said relations between China and Japan would be "one of the key strategic uncertainties over the coming decade".
But Dibb dismissed the notion that southeast Asia was caught in an arms race, despite Asia's defence spending rising 20.4 percent from 1985 to 1992 while spending by the North Atlantic Treaty Organisation had fallen 0.8 percent.
"The quantities of equipment being purchased are small, there are no intense rivalries and no country is seeking strategic dominance over its neighbour," he said.
The former deputy secretary of Australia's defence ministry said southeast Asia was buying weapons largely because its new-found economic strength allowed it to afford them.
Armed forces in the whole Asian region actually shrank 3.4 percent in the seven years to 1992 to 9.8 million men. However, excluding China, Asian naval manpower between 1984 and 1993 jumped 16 percent and combat tonnage rose 18 percent, he said.