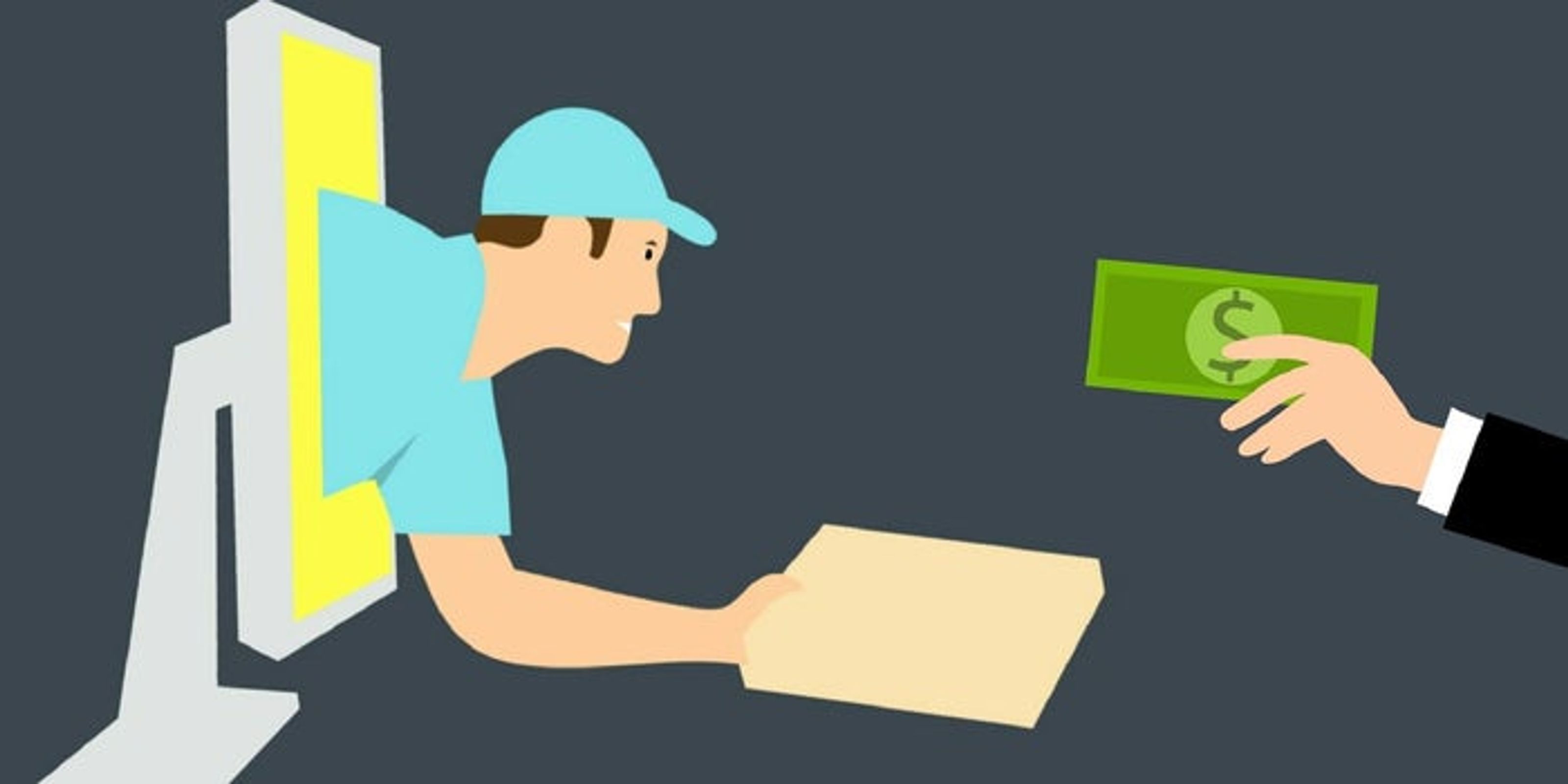 Money flows faster with technology that brings the action to the spender. Wilson da Silva reports on the gadget that gives new meaning to cashless deals.
KERRY Packer would love it. The media tycoon, known to have a flutter or two on the horses, could be toffing off with his mates on a million-dollar yacht off Sandringham and still place bets on the Melbourne Cup next week - thanks to a keypad device that does away with bookies and lining up at the tote. Ain't technology grand?
Meanwhile, back on shore, wannabe millionaires like you and me will also be using the devices - ECUs, or electronic commerce units - to pay for everything from taxis to pizza deliveries.
That's because the ECUs are more than just mobile betting machines: they not only allow you to order products direct from the manufacturer, they let you pay for them instantaneously. They take debit cards, credit cards and smart cards - and they print a receipt.
Cash, I think your time is up.
"We believe there is a market for these products as big as the world market for in-situ eftpos (electronic funds transfer at the point-of-sale) machines," said Brian Mollet, general manager of Akyman Financial Services, developers of the hand-held ECUs, billed as the world's first all-purpose wireless transaction terminals.
"There's a whole lot of people - taxis, couriers, service industries of all types - who could do a whole business transaction, transmit inventory information, calculate the invoice, print the invoice, and do it wherever the customer is.
"Betting just happens to be an application," he said. But it is one of the first applications to get off the ground.
The ECUs, which have been under development for the past year at the company's Brighton headquarters, are to be launched today by Victoria's Treasurer and Minister for Multimedia, Alan Stockdale.
The Australian Jockey Club and the Sydney Turf Club have both signed Akyman to develop software that allows the Kerry Packer scenario to come to life: The Age Computers tested one of the units off Sandringham, and sure enough, was able to get connection (via the digital network) to the pilot betting system being operated by the two bodies. Unfortunately, testing the unit did not include placing a bet or two at Rosehill.
At the end of the pilot next month, the ECUs will be hard-wired to corporate boxes and eating places at the tracks, allowing punters to place bets at their tables and avoid lining up at the tote.
High-rollers will be able to hire more expensive mobile models, allowing them to place bets anywhere in Australia. Melbourne's tracks are expected to follow.
The Colonial State Bank in Sydney (formerly the State Bank of NSW) will begin installing the ECUs as mobile eftpos terminals, as will Canberra-based ACTEW Corporation, the local supplier of electricity and water.
Akyman, which developed the electronics, also made the units fashionable and easy for consumers to use.
They hired Melbourne industrial designer Paul Charlwood, whose slick hand-moulded units won top honors at this year's Victorian Design Awards.
Interest from overseas is strong. Akyman, which earns 80 per cent of its revenue from exporting eftpos terminals and other electronic transaction products, has its eyes firmly set on Asia. The product is perfect for a region that is growing rapidly, but has a minimal and often overloaded fixed-telephone infrastructure.
Akyman's ECUs, as well as their cheaper desktop eftpos terminals, avoid these problems by being battery-operated and by connecting to the cellular telephone network, which is growing quickly in Asia. Deals have been signed with distributors from Taiwan to Indonesia.
The company is determined to capture as much of the market as possible for Australia before overseas competitors catch up with its technology.
The units are designed to be tamper proof - any exposure to light or uncoupling of the casing triggers the memory chips to self-destruct.
A number of units, sent to a manufacturer in China for evaluation came back with the memory chips fried.
In developed economies like Australia, Akyman sees ECUs being used for all kinds of transactions. Not all of these are retail; the device is flexible enough that, for example, a truck driver can deliver goods along a remote route, collecting payment along the way, and then send sales and inventory data back to head office when he is again in range of the mobile network.