BUSINESS REVIEW WEEKLY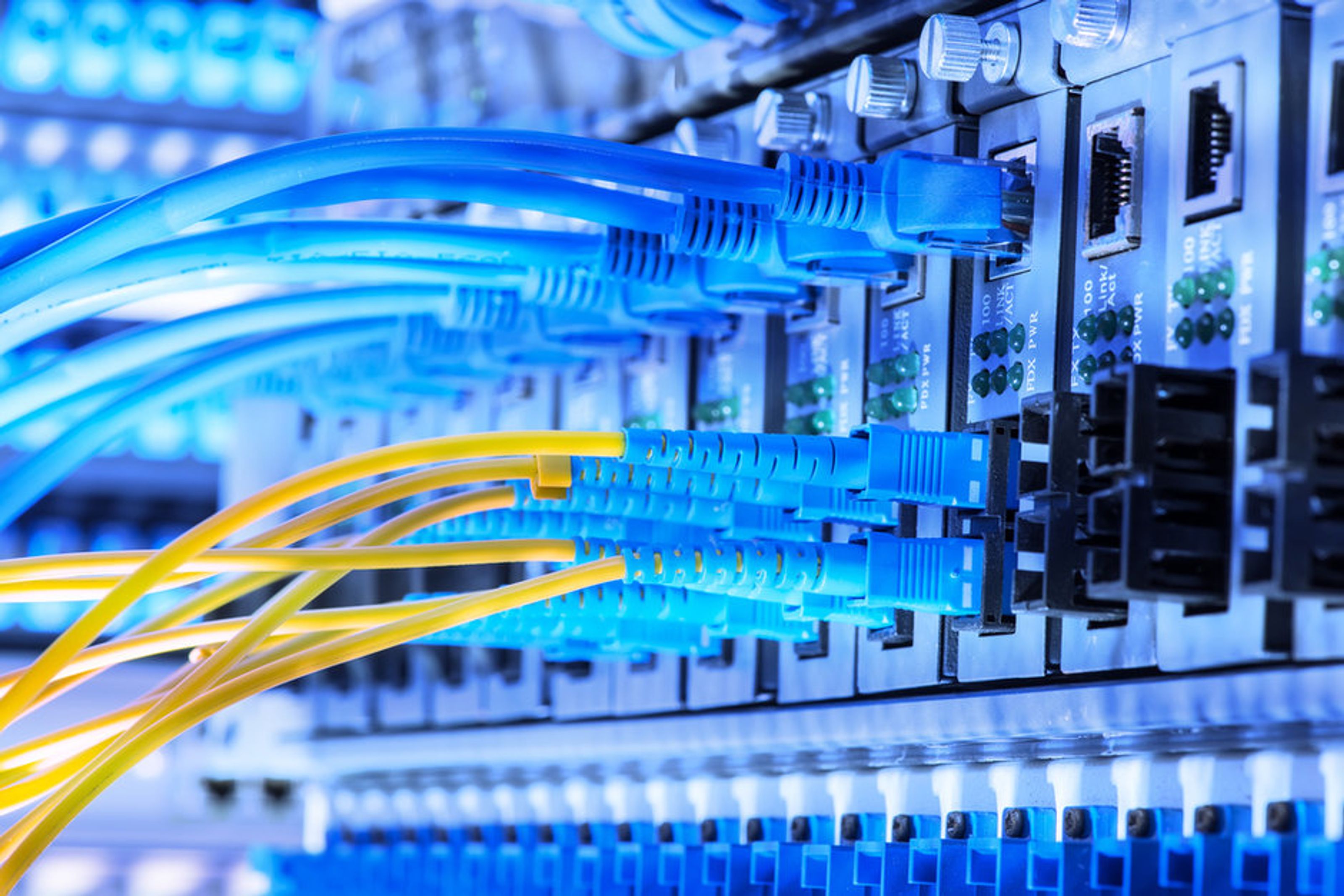 At least two-thirds of Australia's providers will be swallowed up in the next two years, says one analyst.
By Wilson da Silva
A SHAKE-OUT has begun among Australia's Internet service providers, the electronic gateways through which people and companies gain access to the Internet. As the user market has grown, so has competition among providers. Large Australian and international providers are stepping up their search to buy smaller local operators or, more precisely, their customer bases.
The Sydney-based provider Microplex has examined at least one possible acquisition each month for a year. Its director of sales and marketing, Steve Engel, says: "Growth through acquisition is a very viable way to move forward. At the right price, acquiring a provider to get at their subscriber base is very viable." One analyst is tipping that in the next two years the number of providers will fall from just over 500 to about 150. The market has grown so big that the small-town "corner store" operators now have to contend with the "shopping centres" opening up nearby. Analysts say that although many will go out of business, there will always be room for small operators.
One of the biggest challenges for all providers is customer retention. Many are struggling to upgrade their infrastructure capacity fast enough to keep up with customers' growing demand for bandwidth. Also, with so many participants, the ever-lower prices being offered are making consumers fickle. A recent survey of 1000 medium to large Australian companies by www.consult found that 30% plan to switch provider in the next 12 months, dissatisfied with costs, service and reliability.
The number of service providers has grown fivefold in two years. The businesses are mostly small, providing discounted Internet access and additional services such as Web-page design or content aimed at niche markets.
Spectacular growth in demand for a corporate Internet presence in the past two years, and the fact that an estimated 41% of households now have personal computers, of which nearly a third are connected to the Internet, have made the market too big for the main telecommunications participants to ignore.
The entry of giants such as Telstra, along with an increase in competition among the bigger providers, has left many smaller one struggling. Twenty providers have been closed, or swallowed by competitors, in the past year, and another 80 could be gone in a year.
Competition has never been stronger. Access 1 (Australia's third-largest provider, after Telstra and OzEmail) will squeeze margins further with its relaunching into the consumer market. Its Access 2 service offers Internet access for $1 an hour.
In July, Microplex acquired Pegasus, Australia's oldest Internet provider, which had a strong customer base in local government as well as community networking. Within 10 days, Microplex had also swallowed AUSNet Services, a struggling provider with a strong corporate customer base.
The privately owned Microplex, which began as a computer services company in 1983 before entering the provider business four years ago, has had enormous growth. It has more than doubled revenue in the past year. If the business of its two acquisitions is included, its revenue has grown fivefold. To protect its customer base, it has managed the growth carefully, maintaining high service and quality. A year ago, it had only 12 points of presence (local dial-up nodes). Now it has 44 nationally.
Engel says: "We are doing it for growth. It is more the quality than the quantity that interests us. What drives us is growth in revenue, but in a controlled and appropriate fashion." The company is watching for possible acquisitions and it has had a string of offers from small operators wanting to sell.
The information technology research consultancy IDC predicts that, as competition intensifies, more than half the domestic providers will disappear within the next two years. It believes that the number of providers in Australia will drop to 150 and the present 15 national ones will be whittled down to five by mergers and buyouts. IDC says those that are left will feed off a much bigger market. Income from Internet access is expected to rise from $96 million to $600 million by 2001.
Others question the assumptions made by IDC. Michael Ward, vice-president of corporate relations at the country's largest provider, OzEmail, says: "I don't think they understand that a lot of the smaller operators are not just in this business to make money. It is easy to get into, and you don't have to have a lot of customers to cover your costs. It is only when you get into national coverage, and the infrastructure that it requires, that it becomes harder to make money."
Ward believes the market is separating into larger operators, such as OzEmail with 121,000 subscribers, and smaller home-town players, which might have a geographic advantage (such as being in a regional centre) or provide a limited but cheap service
and have fewer than 3000 subscribers. Smaller providers with a niche focus and a friendly image will remain attractive for some.
Their market may not be restricted to consumers with basic on-line needs. A director of www.consult, Ramin Marzbani, believes there will be room for personalised business applications. "They are a very complex part of the food chain. They are able to fill out pieces of the market that some of the bigger companies would never touch, which are the small to medium-sized corporations."
He believes that a lot of providers will survive by servicing this market segment. "The only thing that will actually make them [the smaller providers] go out of the business is if Telstra changes the pricing structure too quickly for them to find alternatives."
Engel agrees, although he believes most of the business will go through bigger providers. But even bulk providers (Microplex among them) are segmenting service provision between consumers and "high- maintenance" corporations.
"What we have found is that both of those customer bases have wildly different needs, requirements and product desires," Engel says. "Microplex will focus on retail. AUSNet will focus on the high-service end of the market: account management, hand-holding and full vertically integrated value-added services."
hIt is not only the smaller providers that are threatened by the shake-out. Access 1 has been keen to sell. In June it announced a half-year loss of $5.4 million on sales of more than $9 million. A few possible buyers, including OzEmail and Telecom NZ (keen to buy into Australia), decided not to make an offer.
Most of the providers that go out of business will be small operations, probably with poor management or inadequate business planning. With competition increasing, many are already thinking about getting out of the market. Engel says: "When we acquired Pegasus and AUSNet, we were inundated with people saying 'Please, buy us, buy us'."