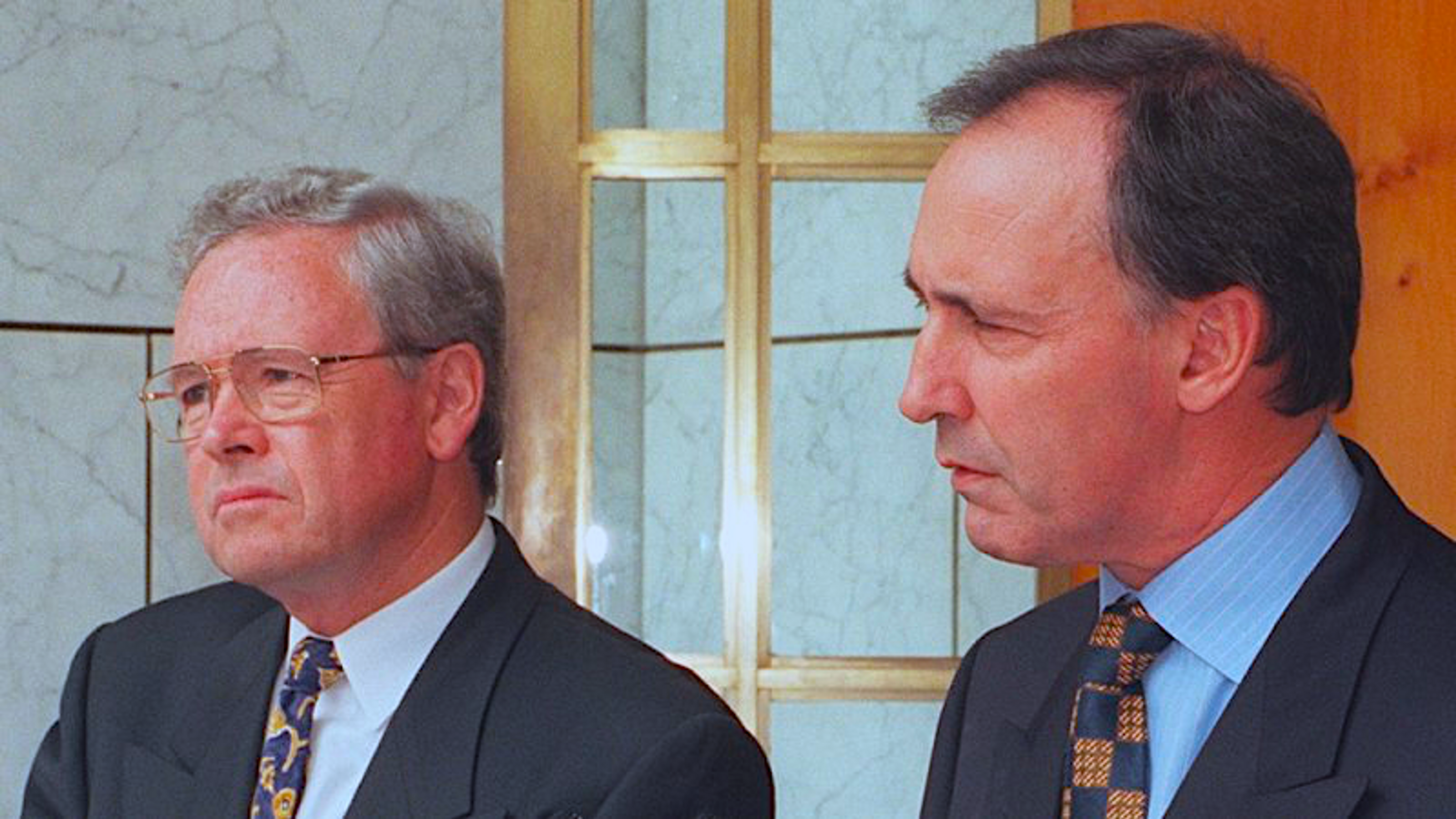 By Wilson da Silva
SYDNEY – For Ralph Willis, appointed Australian Treasurer on Thursday, the prize job was more than just a Christmas present. The commerce graduate and one-time labour union official who rose to be finance minister had long aspired to the job.
Although considered competent and one of the Labor government's most experienced ministers, he had always been pipped at the post by political machinations.
The treasury spokesman for three years when Labor was in opposition, he was shunted aside in favour of rising star Paul Keating weeks before the 1983 election, which returned
Labor to government after seven years in the political wilderness.
Willis, 55, was employment and industrial relations minister under Prime Minister Bob Hawke from 1983 to 1987, moved to transport and communications in 1988 and became finance minister in 1990.
A low-key fiscal conservative, the University of Melbourne graduate finally landed the job of treasurer in December 1991 after Hawke dumped the lacklustre John Kerin.
But when Hawke was ousted in a party coup by Keating 17 days later, the new prime minister eased Willis back into finance and appointed his close ally John Dawkins treasurer.
Dawkins announced his resignation for family reasons last week, prompting the reshuffle.
The appointment of Willis was widely expected by financial markets, which saw it as a vote for economic stability. But Willis must hit the ground running as he faces a deadline of May 10 for his first budget.
He walks into the portfolio with an economy growing more than three percent a year after a prolonged recession and with an inflation rate under three percent, a level not seen in Australia since the 1960s.
Willis is known as a patient and tolerant negotiator, renowned for not losing his temper, and has made few enemies in his 21-year political life.
"As a minister, he is rarely innovative and has been accused of being too hesitant, but his backers point to an accident-proof record of nearly 11 years in the cabinet," The Australian Financial Review newspaper said in a profile.
The opposition ridiculed Keating's appointment.
"Two years ago, Mr Keating sacked Mr Willis as Treasurer because he thought Mr Willis was too dull and unimaginative for the job," said opposition spokesman Alexander Downer.
"Now Mr Keating believes Mr Willis is the right person to be Treasurer," Downer said in a statement.
Analysts expect Willis to have less of an adventurous streak than Dawkins, and say he is likely to be economically orthodox, making decisions only after long deliberation.
Willis began in 1960 as a research officer in the umbrella union group, the Australian Council of Trade Unions, before being elected to parliament in 1972 under the government of reformist Labor leader Gough Whitlam.
He studied economics and global affairs in Italy and the United States, and is married with two daughters and a son.