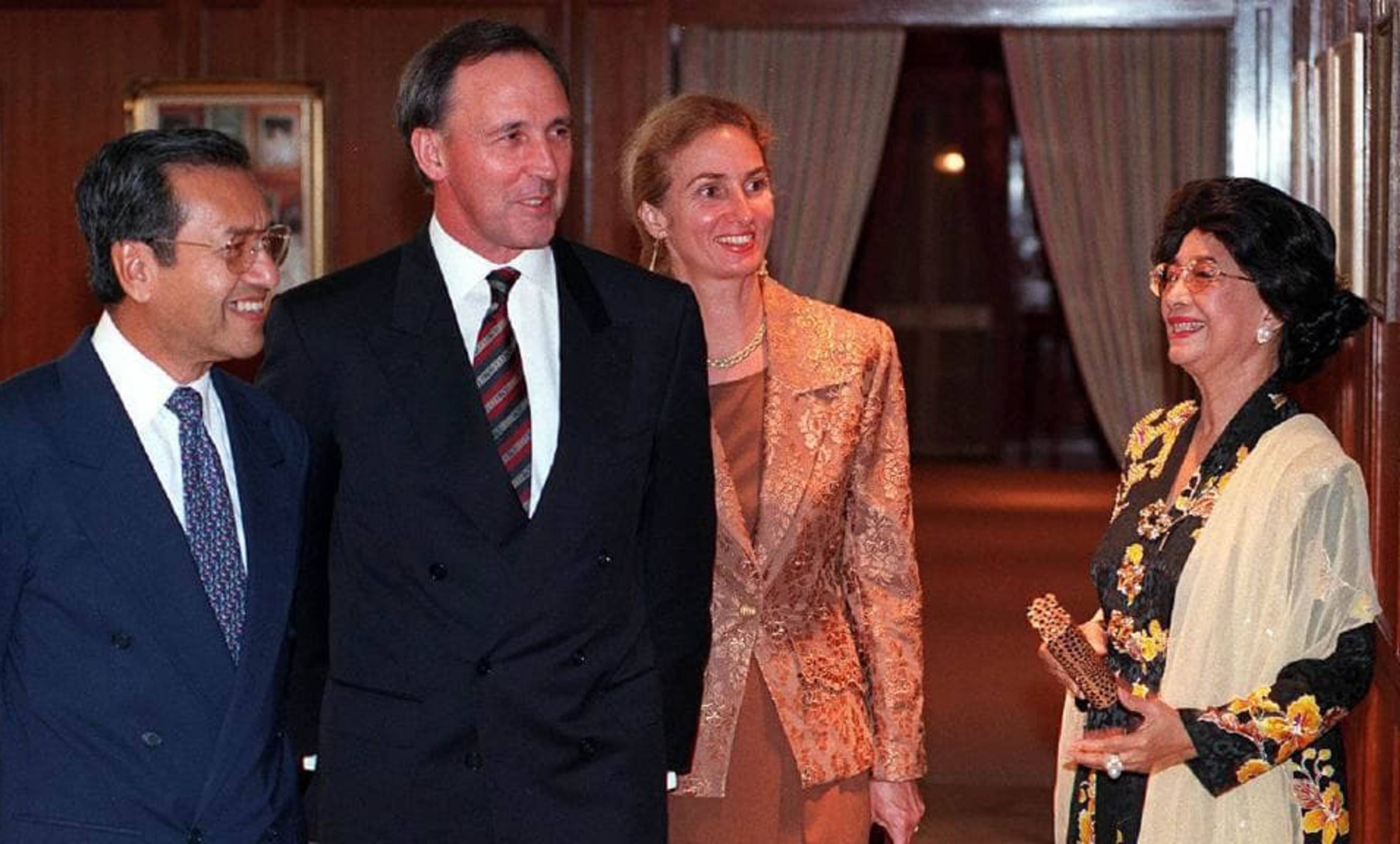 By Wilson da Silva
CANBERRA – Australia insisted on Tuesday there was nothing more it could do to settle a row with Malaysia, which has threatened trade sanctions against it, and said it was now up to Kuala Lumpur to improve relations.
Foreign Minister Gareth Evans defended Prime Minister Paul Keating's refusal to apologise for calling his Malaysian counterpart Mahathir Mohamad a "recalcitrant" for boycotting the first summit of the Asia Pacific Economic Cooperation (APEC) forum in Seattle last month.
Evans said Keating had made every attempt to correct any perception of an insult but would go no further.
"I don't believe it's fair to say that there was irresponsibility or insensitivity on the part of the prime minister in the circumstances of the case," Evans told parliament in response to an opposition question.
"The subsequent course of events has demonstrated a clear willingness on the part of the prime minister to look forward rather than backwards, a very clear willingness...to communicate the proposition that no offence was intended," he said.
Australian Treasurer John Dawkins said economics would eventually overcome the diplomatic differences between Australian and Malaysia and help put the two countries back on a normal relationship.
"I think in the end, economic relationships between the two countries are driven by the enterprises in both countries and those will proceed in as rational a way as they can, notwithstanding the other distractions," Dawkins said.
"I think the strength in the relationship between Australia and Malaysia and the durability of it is better admitted by the volume of growth in economic transactions than by anything else," he told an economics conference in Sydney.
Evans told parliament Keating had made it clear that if offence had been taken by Mahathir, "then it is regretted".
"We can't state it any more clearly than that," he said.
Public opinion, in the form of editorials, talk radio callers and letters to the editor, appeared on Tuesday to support Keating's decision not to apologise to Mahathir.
"If Australia apologises, (Keating) loses face and he loses face in the eyes of the world," a radio caller said.
An editorial in the Age newspaper in Melbourne said: "Mr Keating has now said enough on this matter – and done enough to placate Dr Mahathir – and should now opt for silence."
Malaysia's cabinet is due to meet later this week to consider downgrading relations with Australia.
Malaysia has already banned the broadcast of Australian television programmes, and newspapers in Canberra said some Australian firms were feeling a chill in business dealings.
"That is matter for very deep regret and we just hope very much that the situation can be contained and ultimately be resolved," Evans said of the bans. He said Australian companies might well suffer further.
"But that is the nature and hazards of business life, I guess, and one has to contemplate the possibility that things like that will occur when you are doing business with another country," he said.
Malaysia is Australia's 11th largest trading partner. Two-way trade totalled A$2.4 billion (US$1.6 billion) in the year to June.
Australia has shown growth of 14 percent a year in its exports to Malaysia for the past six years and runs an annual trade surplus, suggesting that it has more to lose in a trade war than Malaysia does.