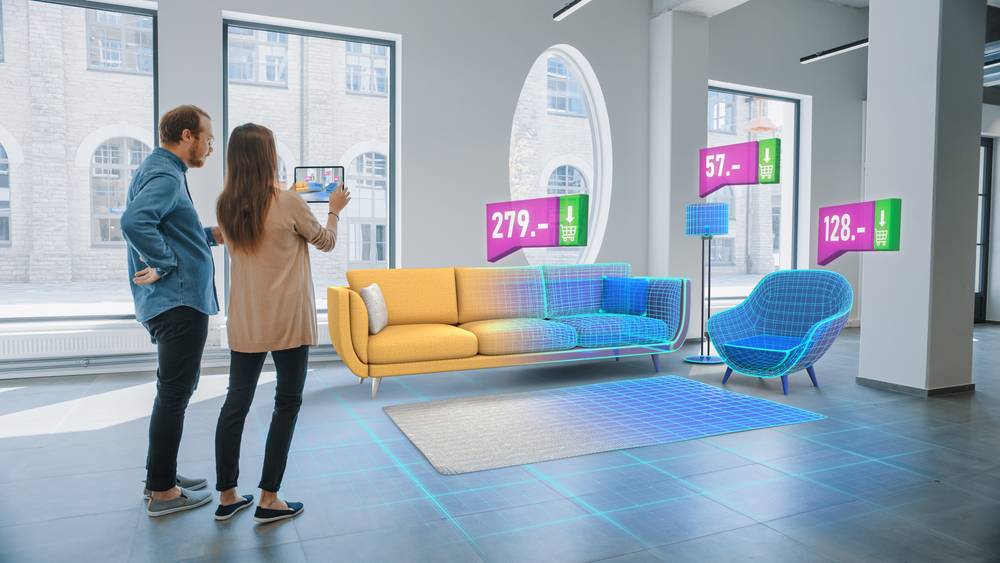 Image: Shutterstock
Listen to Wayne Jordan read his article
I didn't know whether to laugh or cry. I perused the Snap Consumer AR Global Report, 2021. On page eight, it read:
"Gen Z / Millennials are both 71% more likely to use AR all the time vs. older generations."
"Older generations." I think they are talking about me.
Duh. I'm not a complete Luddite, but I'm not an early adopter, either. In 1984 I said, "Why would anyone want a computer in their home?" In 1998 I said, "Why do I need a cellphone?" In 2020, I finally caved and traded my flip phone for a smartphone. As with the other technologies, I wondered why I didn't do it sooner. But Virtual Reality? I have my hands full dealing with actual reality. I'll make it to the future someday, but it will be kicking and screaming.
In my business, I have lots of company. Antiques dealers are notoriously late adopters. About half the dealers I know (and there are quite a few) don't even have websites. C'mon, guys: We're 21% through the 21st century. Get a website. Consumers want to be able to shop 24/7. But they also want to simulate the experience of in-person shopping. 3-D Augmented Reality is a step in that direction.
Website abstainers may read and enjoy this article purely for entertainment. Those interested in claiming the high ground in antiques and collectibles retailing will want to read closely. I'll cover:
Is it Virtual Reality, Augmented Reality, or a Hologram?
I'll start by clarifying some terms.
AR is, of course, Augmented Reality. AR inserts a virtual image onto a real background (on a digital screen). Have you seen pictures of young folks on Facebook with cat's ears and funny noses? That's done with AR. Lest you think AR use is confined to silliness, I'll cover more on the topic shortly.
Virtual Reality is an immersive experience. Participants are inserted into a virtual world. For example, sci-fi movies The Matrix and the Thirteenth Floor occurred within a VR framework. Virtual Reality is commonplace. It's been used for decades to train military pilots and is used in digital game playing. Although stepping into another world appeals to some, many are made sick by it, experiencing headaches, dizziness, and nausea.
A Hologram is a 3-D image that projects into a space and can be seen in three dimensions. Holographic images encode an image's brightness and depth, resulting in a 3-D effect. Standard photographs record only relative brightness, resulting in a flat, 2-D image.
My knowledge of holograms is limited to sci-fi movies. For example, a 3-D Princess Leia proclaiming in Star Wars, "Help us, Obi-Wan! You're our only hope!"
The Future Is Here And Moving Quickly
Earlier, I confessed to being a late adopter. I admit that I have arrived late to the Augmented Reality party as well. Late, but not too late—the party is just getting started. AR apps are not fully established within the smartphone infrastructure, but they soon will be.
The rate of technology adoption has increased in the past century. For example, landline phones took about 25 years to reach half the homes in the U.S. Televisions took about 9 years to reach the same penetration. It was 6 years for home computers. According to MIT's Technology Review, smartphones hit 40% market saturation in just 2 ½ years.
Augmented Reality is tracking even faster than smartphone adoption. According to the Snap Consumer AR Global Report, 2021, by 2025—just three years from now—"75% of the global population and almost all smartphone users will be frequent AR users."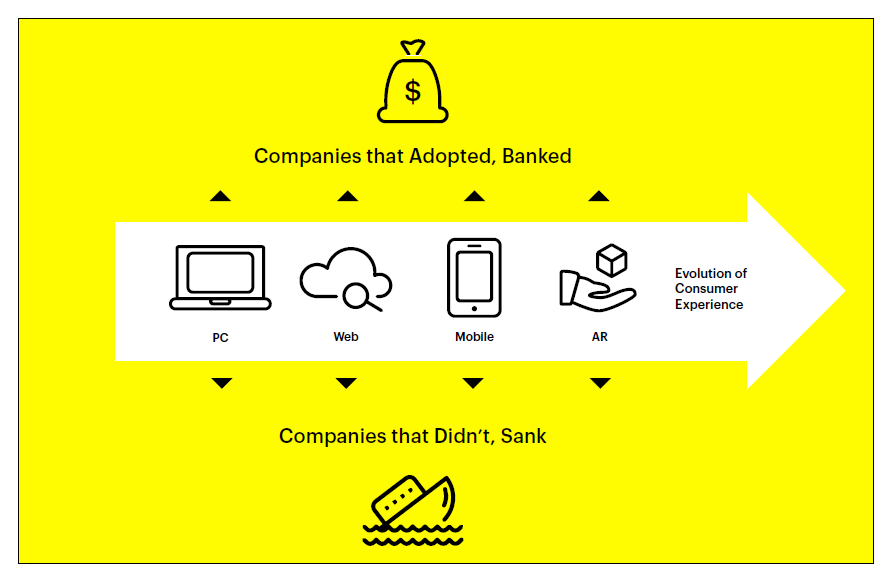 How AR Is Being Used in Retail
Augmented Reality is well established in some retail sectors—furniture, fashion, and cosmetics. Lowe's is using it to help customers visualize home improvement projects. The Gap has a mobile app that allows users to try on clothes virtually, without leaving home. Google does the same with its cosmetics app. Amazon's app Amazon AR View renders everything from sofas to appliances so shoppers can see how items will look in their homes.
AR helps to overcome one of the biggest problems in eCommerce: shopping cart abandonment. Data collected by Shopify asserts that "Interactions with products having 3D/AR content showed a 94% higher conversion rate than for products without AR/3D."
That statistic shouldn't surprise anyone. Augmented Reality keeps people on a page longer. Shoppers get involved in the buying process. They virtually try things on, explore color variations, and see how products look in their home. As a result, the longstanding disconnect between online and offline shopping has been mitigated. Of course, the sensory experience provided by brick-and-mortar shopping still exists. Nevertheless, the online shopping experience has been dramatically improved by AR. Uri Minkoff, co-founder and CEO of fashion retailer Rebecca Minkoff, says:
"3D media makes for a much more interactive shopping experience. Customers can examine our products from every angle, including the option to view products in augmented reality, which helps them get a better sense of quality, size, and other details that matter."
Shopify adds the following statistics to the mix:
Visitors are 65% more likely to place an order after interacting with a product in AR
Shoppers are 44% more likely to add an item to their cart after interacting with it in 3D
Customers are 27% more likely to place an order after interacting with a product in 3D
How antiques and collectibles dealers benefit from using AR
Many collectible items in an A&C inventory lend themselves to AR. Glass, ceramics, jewelry, firearms, framed fine art, and other 3-D objects. Flat items like trading cards, advertising signs, ephemera, not so much. For those items, it's best to stick with 2-D photography.
Perhaps the most profitable and under-served niche for dealers is vintage furniture and decor. (Furniture? I can hear the moans and groans all the way up here in the mountains).
Most dealers agree that furniture is a slow mover. It takes up a lot of space and consequently lowers a retailer's sales-per-square-foot and inventory turnover. Sure, folks shop for furniture in antique stores. But furniture buyers want a particular style, size, color, or fabric. AR exposes your inventory to a broader market. As a result, you are more likely to find a customer that can't live without your item. Augmented Reality also enables a customer to see how well an item fits their space and design scheme.
If you haven't heard the news, vintage furniture is hot. Millennials and Gen Z buyers can't get enough of it.
Amy DeKlerk's January 2019 article in Harper's Bazaar Magazine supports this view:
"According to antique search engine, Barnebys…more and more young people are choosing to buy pre-owned furniture for their homes."
Millennials and Gen Z are also those most likely to be comfortable using AR and buying online. Dealers, you are in a position to provide unique items to a broad and active market—don't ignore it.
Maybe you'll even move some of that brown furniture that's been clogging your warehouse.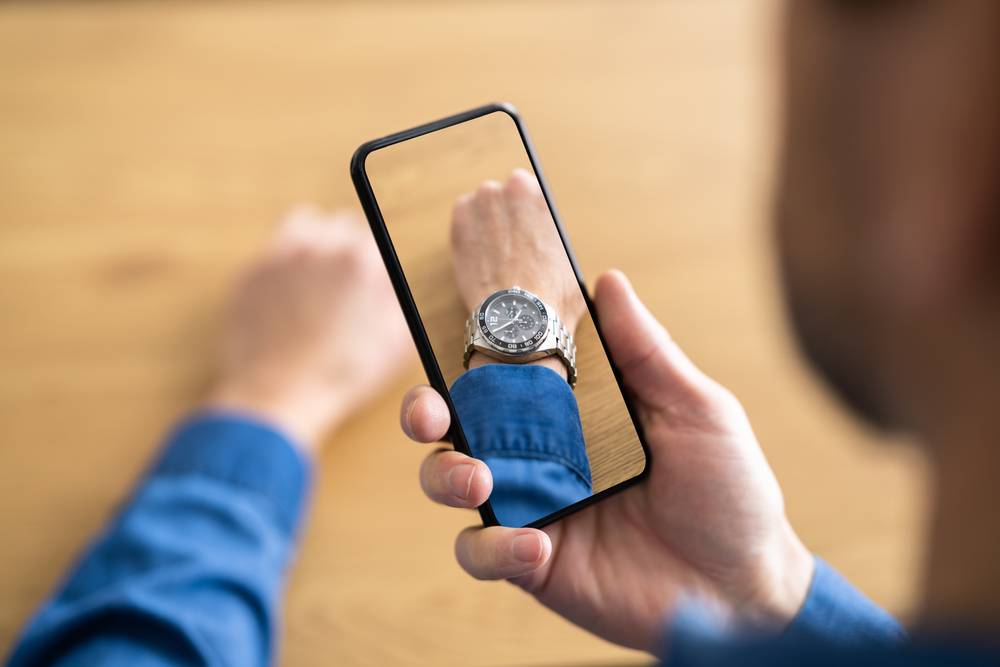 Image: Shutterstock
The cost of adopting AR depends on your knowledge level, skills, and bank account. A custom AR app developed from scratch starts at about $5,000 (in 2021), But you don't have to start from scratch. You can piggyback onto existing apps, and all you must do is take photos and measurements of your items.
I have searched dozens of websites for AR solutions that are well-suited to antiques and collectibles sellers. I landed on the following three. Their prices are affordable for most independent and mom-and-pop sellers. However, prices vary with the service level. They are:
Fectar. Affordability is a prime feature of this service. Individual plans start at under $10/month, and business accounts for around $60/month.
Sayduck. Small sellers can adopt this platform for about $100/month (for up to 50 items). Larger sellers will pay around $300/month (for up to 150 items). For most A&C dealers, 50 items are plenty. You won't be listing your whole catalog, just high-end items with hefty price tags.
Marxent. If yours is a large shop and you need scalability, Marxent is the way to go. It's more pricy, but they hold your hand through the entire process. They are used by big retailers like Macy's.
AR is not a fad; it's a selling tool and a permanent part of today's retail landscape. And there is more to come. Virtual reality is already on the retail fringes (watch the short Shopify video). Soon, holographic projections will be the norm. Regardless of your business (cosmetics to antiques), shoppers will expect a lot from you. Not just a website, but a mobile-optimized website, AR, VR, and holograms. There is nothing any of us can do to stop the progress. That's the new normal.
Wayne Jordan is WorthPoint's Senior Editor. He is the author of four books: The Business of Antiques published by Penguin Random House, Antique Mall Profits for Dealers and Dabblers, Consignment Gold Rush: the Ultimate Startup Guide and Relocate for Less published by Learning Curve Books. He is a regular contributor to a variety of antiques trade publications. He blogs at sellmoreantiques.net.
WorthPoint—Discover. Value. Preserve.
No related posts.