Antiques and Collectibles Merchants Look For a Lifeboat
Who could imagine that Facebook, the Titanic of social media community building, could be hobbled by upstart content creators?
Once, billions of us flocked to social media platforms to connect with family and friends. Now, users are abandoning social media in droves. The free access we once valued has become scarred with privacy scandals, misinformation, hacking, feuds, and click-bait headlines. There have been data leaks and hundreds of millions of passwords compromised.
As we move into the third decade of the 21st century, many have decided that social media is irreversibly polluted. In the third quarter of 2020, 45% of Facebook users considered leaving the platform. In addition, 40% of Tumblr users, 32% of Twitter users, and 22% of Instagram users were like-minded.
Currently defending against an antitrust lawsuit and a similar Federal Trade Commission complaint, Facebook is the largest of the leaking platforms. The number of engaged Facebook users has plunged, falling on average by 35%. Some pages have seen engaged users fall as much as 76%. In the third quarter of 2020, Facebook's daily active users declined by more than 2 million.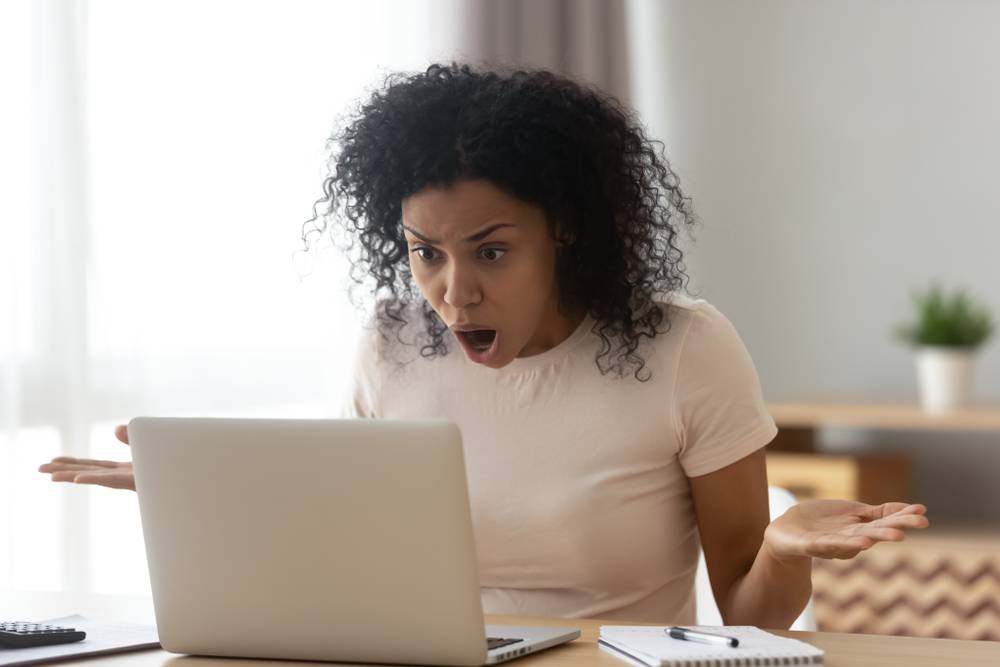 Image: Shutterstock
The Social Media Misdirect
We in the antiques trades could once build a large social media following—for free. Having a double-digit fan base was commonplace. We were encouraged to post regularly—4 or more times per day, on multiple platforms. We published articles and linked them to our websites. We created videos and memes. Users generated billions of posts and photos per day. We happily gave Facebook our personal information—birthdays, hometowns, schools, family and relationships, favorite activities, music, and books. Billions of us innocently gave up personal data to Facebook, hoping to connect.
We provided content; platforms provided access. It was a marketer's paradise.
For about a decade, marketing gurus preached that social media was the cure for the ailments of both small and big businesses. It was supposed to provide instant word-of-mouth. They said consumers can get to know, like, and trust us through social media. A company's reputation could rise or fall based on social media word-of-mouth. So, many A&C merchants used Facebook as a website replacement, hoping to capitalize on the site's traffic.
But it hasn't worked out that way.
Brands and Merchants Adrift in a Sea of Change
About a decade ago, platform search algorithms began to change. The results were disastrous—for small businesses. The platforms, however, made a lot of money. The game became pay-to-play.
Organic reach—the number of users that could be reached without paying—plummeted. Facebook once touted that brand pages could reach 16% of their fans for free. Now, it's around 2%. So to contact the followers we put so much effort into acquiring, we had to pay to "boost" our posts or buy pay-per-click or other types of ads.
Merchants discovered that their social community belonged to the platform, not them. All our content, connections, and personal information were not ours to keep. We had to rent access to the following we, and others like us, had created. Our reputations were built on sand; they were owned by the platforms. Our followers were non-transferrable. If we wanted to keep them, we had to stay—and pay.
The Creator Economy: A Lifeboat for Social Media Users, Merchants, and Brands
Consumers want to deal with merchants they know, like, and trust. They no longer want to deal with pop-up ads, sales pitches, and clickbait. They would rather watch a homemade video on YouTube than a slick, polished commercial. Deloitte Digital says of Gen Z and Millennials:
"As consumers, they often put their wallets where their values are, stopping or initiating relationships based on how companies treat the environment, protect personal data, and position themselves on social and political issues."
Consumers seek easy access to expertise, experiences, and communities. They find these in communities built by content creators.
Content creators—those who have spent the last decade filling social media platforms with their work—have wised up. They have begun moving their top fans away from social media pages to their own websites and apps. Currently, over 50 million freelance content creators, curators, social media influencers, bloggers, and videographers have a tenuous—if any—relationship with social media platforms. Signalfire.com reports that:
"[Content creation] has become the fastest-growing type of small business, and a survey found that more American kids want to be a YouTube star (29%) than an astronaut (11%) when they grow up."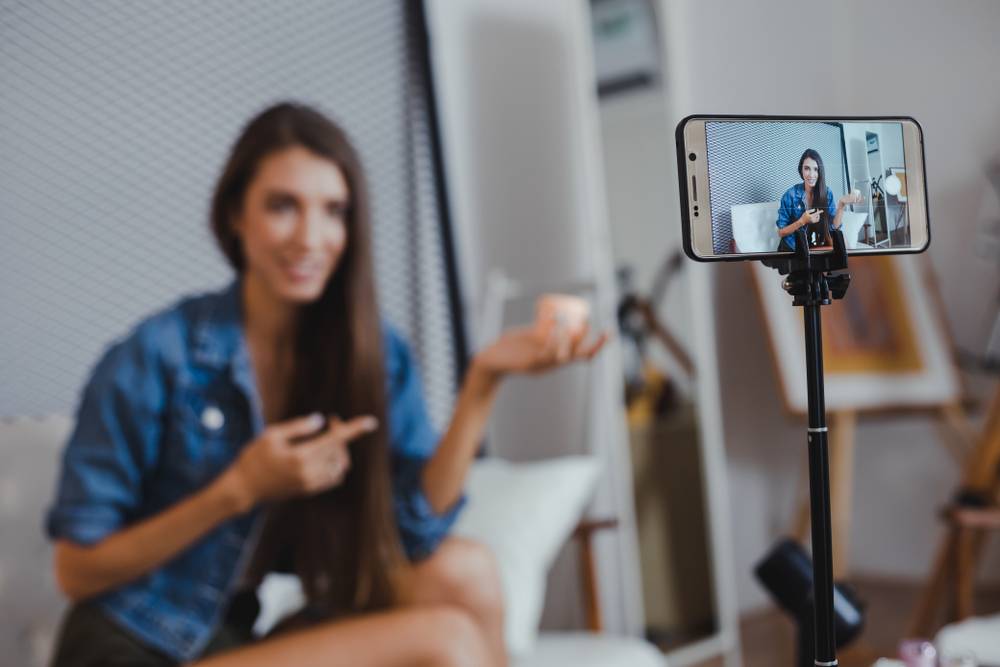 Image: Shutterstock
But I'm an Antiques & Collectibles Dealer, Not a Content Creator"
You're likely not a professional content creator. However, you are a content creator nevertheless. Chances are you take photos of your inventory items, write product descriptions, and show-and-tell your antiques with your store's customers. You have all the essential tools and knowledge. You just need to organize your output.
And, you have an advantage over many content creators, amateur and pro: the content you create is evergreen (doesn't go out of date). Andrew Beal writes on SubStack.com:
"My guess is the vast majority of digital content will have a relatively short shelf life. Only the most unique or highest quality content will hold any meaningful value long term, like an antique."
As an A&C merchant, your content can be as valuable to users in twenty years as it was the day you created it.
Merchants can become content creators in the same ways others do. Start a podcast. Share customers' stories. Start a membership site. Make videos. Here's how to make videos and articles simultaneously, in just two steps:
Using your smartphone, first record an antique or collectible video as you describe the item. Keep it short; five to ten minutes is enough. It doesn't have to be fancy; in fact, it's better if it isn't. Authentic is more critical than slick. Remember, the video isn't just about the antique—it's about you, too. Such videos allow viewers to get to know you and trust your knowledge and opinions.
Next, upload the video file (mp4) to an MP4-to-text converter. Such software is pretty standard these days. A Google search will bring back dozens of results. Some are free, others are offered at a modest cost. The converter will turn the audio into a written transcript.
Now you have two pieces of content: a video and an article (the transcript). These can be uploaded to your website, YouTube, Vimeo, or any social media platform. If you use your video on social media, be sure to post it first to your website or another account that you own.
Tip For Creating Community Content
Audio and video reach more people than articles. Some websites create thousands of written articles a year. They forget (or ignore) that half of all consumers access the internet via smartphones. Have you ever tried to read a lengthy article on a smartphone? Once you have adjusted the font to a readable size, you spend all your time scrolling up and down, right and left, to read the sentences. Articles are written for folks who use desktop and laptop computers. Smartphone users listen to podcasts and watch videos.
Build A Community Around Your Content
The online world is noisy and dangerous. It's hard to find peace there. The mass exodus from the big social media platforms shows that users want something more. They want community, connection, honesty, and expertise. They no longer get those things on the big social media.
Dealers, you are your business, not your inventory. Inventory comes and goes. Using content, build an archive of what passes through your store. Establish your expertise. Be the expert in your community and in your niche. Be the go-to person. The creator economy is coming. Be a part of it. That's the way it is. That's the new normal.
Wayne Jordan is WorthPoint's Senior Editor. He is the author of four books: The Business of Antiques published by Penguin Random House, Antique Mall Profits for Dealers and Dabblers, Consignment Gold Rush: the Ultimate Startup Guide and Relocate for Less published by Learning Curve Books. He is a regular contributor to a variety of antiques trade publications. He blogs at sellmoreantiques.net.
WorthPoint—Discover. Value. Preserve.
No related posts.