How multichannel retailing can save you time, boost your antiques sales, and grow your business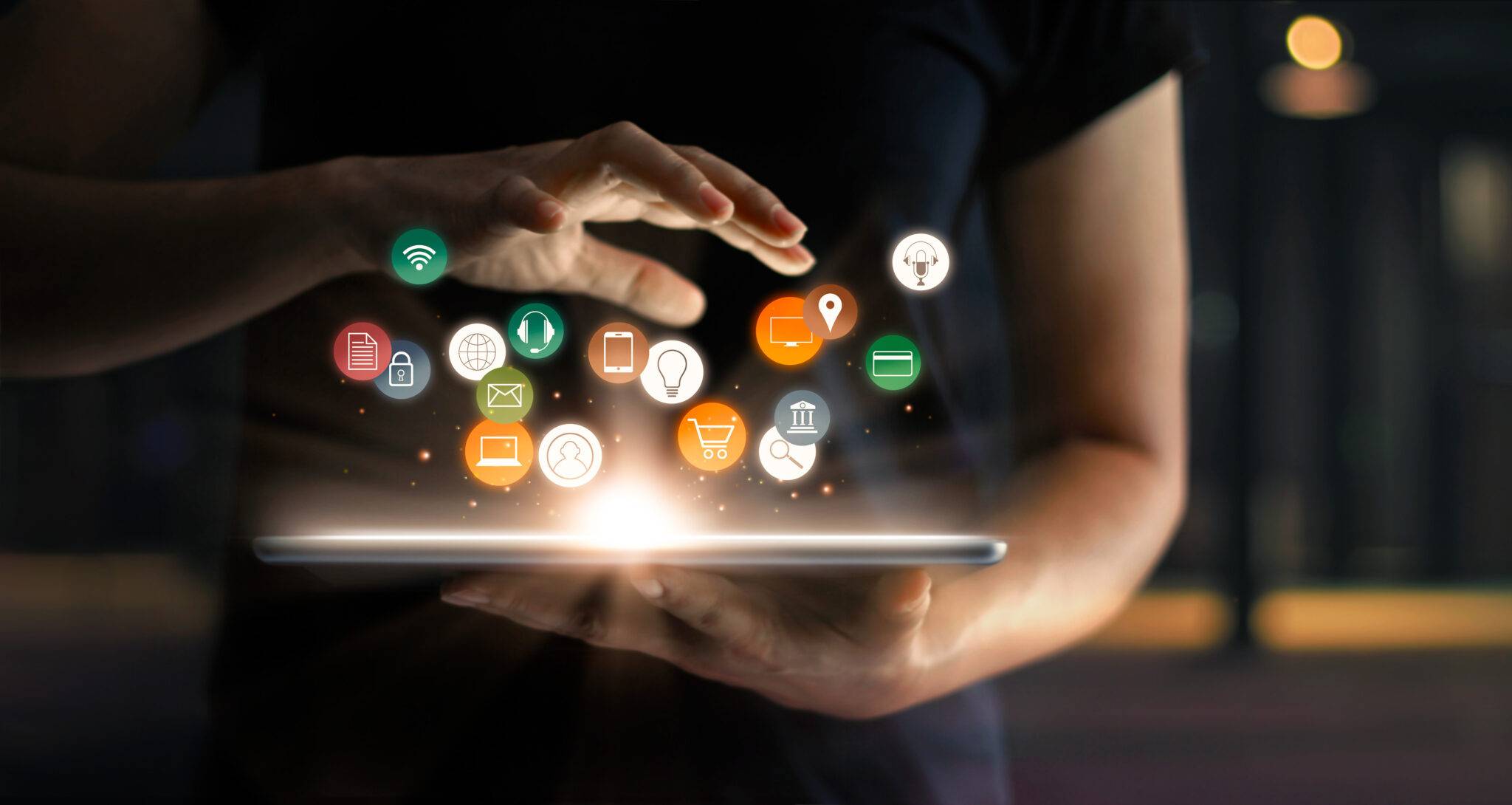 It has always been hard for antiques dealers to boost sales significantly. For starters, they pick their inventory items one by one. It takes a lot of time to do that. Antiques and collectibles sellers cannot just pick up the phone and order another case of a top-seller, as does the gift shop owner down the street.
Curating inventory, merchandising, marketing, listing, shipping, dealing with customers, and supervising employees takes all day, every day. Then (in your spare time?) you pay bills and try to keep your head above water.
Sound familiar?
No matter how hard you work, your sales are constrained by your market size and your inventory. If you operate a brick-and-mortar store, there is an upper limit to how much you can sell locally. If you are an online seller, sales are constrained by the amount of inventory you have listed and the time available to pick, stock, list, pack, and ship the items.
There are only "so many" hours in a day. You cannot do it all, nor should you spend time training an associate for the tasks. Why not? Because they are not going to stick around, and you know it. When they leave, you must find someone else and train them. Rinse and repeat, ad-infinitum. You are in a rut.
Multichannel retailing will make your life easier and more profitable
The way to climb out of this rut is to do what the "big boys" do: go multichannel. Reach more markets, increase your customer base, and sell more products. But do not duplicate your efforts. Instead, leverage your time by using a multichannel selling hub. You can list an item once, and the software will distribute your listing to multiple platforms. Whenever an item sells—anywhere—you will be notified of the sale, and the item will be removed from the other platforms. You will have one payment system for all and one management dashboard.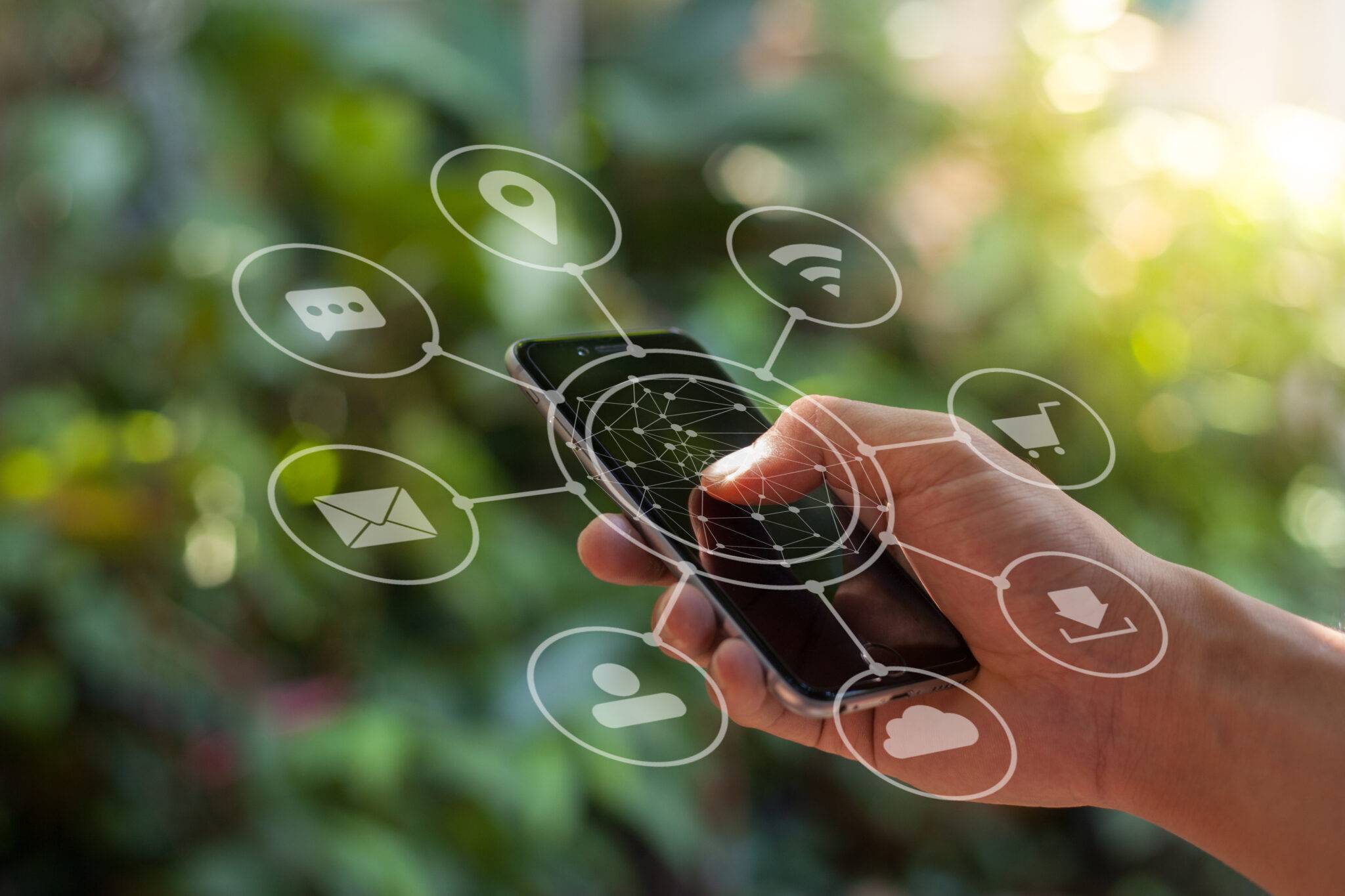 Shopping vs. Buying: Why multichannel works so well
Americans love to shop. And why not? Shopping is recreational. It is an engaging activity. It stimulates one's curiosity, provides social interaction and the pleasure of ownership.
But shopping is not the same as buying. Of course, one generally shops first. Buying, however, is a focused activity. Buyers know what they want. They go to the grocery store for milk and bread or to Home Depot for a bathroom faucet. Or, they search online to find a copy of the latest bestseller.
Is the line between shoppers and buyers firm? Of course not. But, as we will see below, understanding the difference is key to knowing why multichannel retailing is so effective.
Antiques stores are made for browsing
Shoppers browse. And, for brick-and-mortar antiques and collectibles stores, this is ideal. Freestanding retail stores provide a sensory experience that you cannot get online. Items can be picked up, sniffed, felt, and visually inspected. Anecdotal evidence of this is everywhere, but there is also a university study that provides statistical support.
In 2006, the Journal of Business Research published a study by Joann Peck and Terry L. Childers titled "If I touch it, I have to have it: Individual and environmental influences on impulse purchasing." The study makes a direct correlation between shopping (browsing) and buying:
"The impulse-purchase trait is characterized by the lack of a…purchase goal, at least at the start of the shopping experience."
Shoppers go into an antique store just to look around. They don't go in to buy anything in particular. Instead, their curiosity directs their path through the store. When they find something that strikes a nostalgic chord, a well-trained sales associate can capitalize on this, make an emotional connection between the shopper and the item, and make the sale.
Online marketplaces lack the sensory appeal of an antique store. But they still have both shoppers and buyers. There are two types of buyers on eBay: search shoppers and category shoppers. A search shopper enters a keyword for the item they want. The results returned will only be related to the keyword. Category shoppers, however, may browse all items in a category. Pinterest is, by design, a browsing website.
Multichannel Retailing enhances a brick and mortar store
Despite what you may have heard about the death of brick and mortar, Americans still prefer to shop in a physical store. The U.S. Department of Commerce reports that for the fourth quarter of 2020, total retail sales were $1.47 trillion. eCommerce sales for the same period were $206 billion, or about 14% of total sales.
The International Council of Shopping Centers (ICSC, established 1957) floats the following statistics in their infographic "In-store vs. Online: Not quite the battle you would expect:"
78% of consumers prefer to shop in-store
73% want to try on or touch merchandise before they buy
1 in 20 consumers make a purchase after browsing an online store
1 in 5 consumers make a purchase after shopping in a physical store
So why bother taking your retail store online or supplement your online store with a physical location? Can you make a decent living with a bricks-and-mortar store? Yes, if you watch your inventory levels and your cash. Can you make a decent living as an online seller? Yes. But retailers that do both have a significant advantage over retailers that do one or the other. Omni-channel retailing is an enhancement to a brick-and-mortar store and produces higher net sales.
Imagine selling simultaneously in your brick-and-mortar store plus some of the world's largest marketplaces:
eBay
Amazon
Facebook
Pinterest
Tik-Tok
Walmart
Dozens of other marketplaces are available. But, of course, they vary for each multichannel hub. You decide which hub suits you best.
What results can you expect from a multichannel approach?
Retailer LeSportsac is a seller of handbags, luggage, and travel accessories. From 2001 to 2019, they operated a store on Madison Avenue in Manhattan. Currently, they sell primarily online.
According to their profile on Shopify, "The lifestyle company…found its e-commerce platform never quite stacked up to its brand ideals."
So, they switched their focus from selling on their own website to multichannel retailing. Once the change was fully implemented, LeSportsac was pleased to find that:
Units per order were up by 37%
There was a 20% boost in the average order value
Their conversion rate was up 7%
There was a 12% gain in e-commerce sales
Of course, results vary according to the marketplaces used and the inventory being sold. All hubs, however, have data to support their claims. SellerActive, for example, states that their users see 22% revenue growth in the first 60 days and capture the Buy Box 72% of the time.
Keep eBay in mind when you conceive your hub. eBay offers many specialized categories (but they have the traffic to support them). Suppose you have a lot of inventory in multiple categories. In that case, you might choose to segment your inventory and create a unique online store for each. If you don't have enough stock to support multiple stores, it's best to take a "general store" approach until you do.
Go where your customers are
Most importantly, go where the marketplace sells items like the ones you sell. You can sell on Walmart, but you'll be more likely to sell collectible figurines and sports cards than Limoges china. Secondly, the best hub for you is one that connects to where your target customers congregate. According to SailThru,
29% of Millennials and Gen X would make a purchase through Facebook.
29% of Millennials and Gen X would make a purchase through Pinterest.
14% of Baby Boomers would make a purchase over social media.
30% of online shoppers say they would make a purchase from Facebook, Pinterest, Snapchat, and Twitter
Antiques and collectibles are commonly sold on social media. Add eBay and other auction and buy-it-now marketplaces, and there is ample opportunity for an antiques seller to build a custom sales network.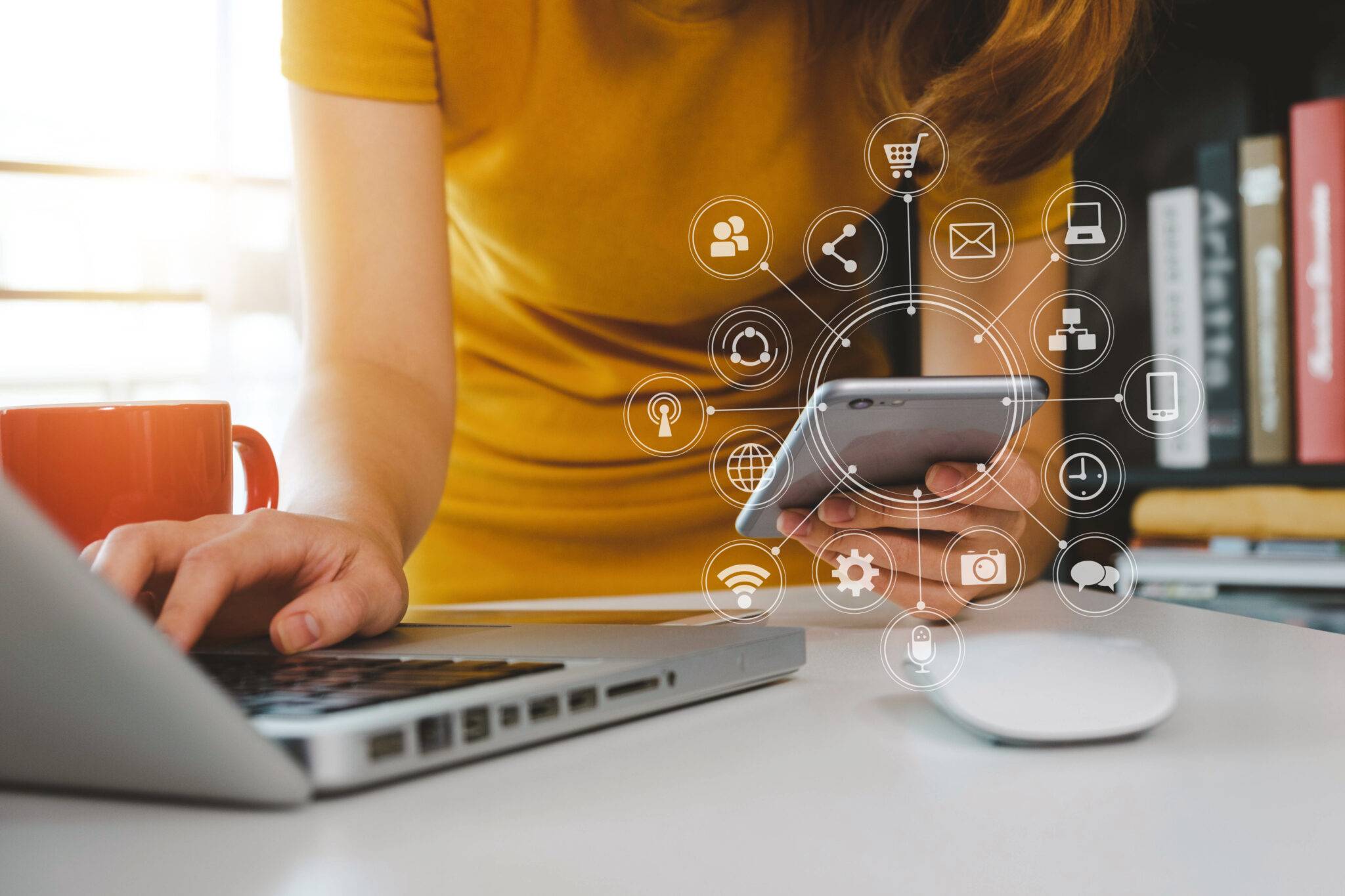 Here are six multichannel retailing hubs that are worth your time to inspect:
1. Shopify
Shopify is perhaps the largest hub, with nearly two million users in 175 countries. Their menu of services include an eCommerce site for your store, a multichannel hub, marketing tools, shopping cart, and a single dashboard to manage orders, shipping, and payments.
2. BigCommerce
Like Shopify, BigCommerce offers multichannel selling and a single dashboard for managing marketplaces. They boast 70-plus promotions, single-page checkout, and an abandoned cart saver. A most compelling feature is that they charge no transaction fees.
MultichannelWorks handles inventory, orders, and tracking. Organizing tracking and shipping is perhaps their strong point, with automatic confirmation to your custoomers. One-click listing integration to your marketplaces is standard.
4. SellBrite
SellBrite is a GoDaddy brand. GoDaddy is one of the web's largest hosting platforms, used by millions of small businesses. They offer integrations with all the marketplaces that an antiques dealer might need, plus inventory and shipping management. They even integrate with Shopify stores. A most compelling feature is that the hub is free for the first thirty days.
This platform is one of the more experienced in multichannel retailing. They have been around since 2001, and work with some of the world's largest brands. They were named the #1 channel management provider to the Internet Retailer Top 1,000.
6. SellerActive
If you find yourself repricing with regularity, SellerActive may be right for you. In addition to their automatic repricing software they offer order management, Amazon FBA integration, oversell protection, and more.
Want to grow? Add multichannel to your business plan
Dealers, multichannel is the future of retailing. It's the new normal. So if you want to grow your business in the 2020s, you must add a multichannel strategy to your marketing plan. After all, like everyone else, you have but two hands and twenty-four hours in a day. So be smart: leverage your time.
Wayne Jordan is WorthPoint's Senior Editor. He is the author of four books: The Business of Antiques published by Krause Books, Antique Mall Profits for Dealers and Dabblers, Consignment Gold Rush: the Ultimate Startup Guide and Relocate for Less published by Learning Curve Books. He is a regular contributor to a variety of antiques trade publications. He blogs at sellmoreantiques.net.
WorthPoint—Discover. Value. Preserve