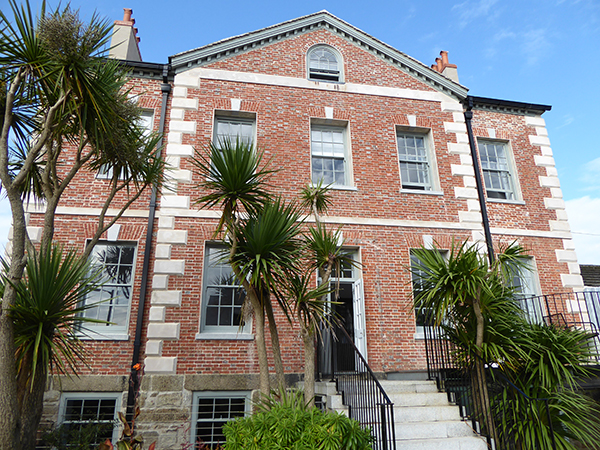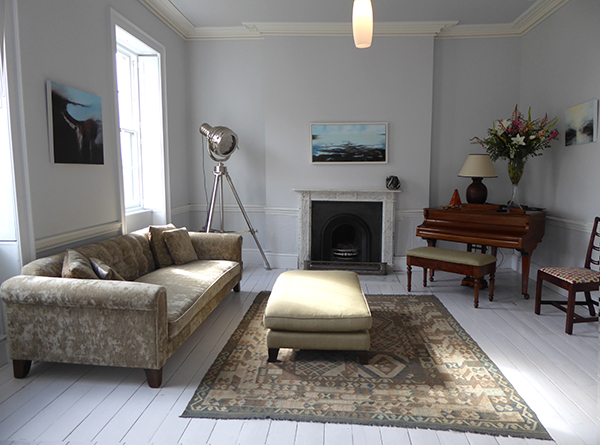 Imagine you and a loved one have been invited to a house party.
The friend who's requested the pleasure of your company is probably a bit posh, has exceptionally good taste, and she's invited you down to Penzance to not only admire the 18th-century Grade II-listed house that she spent two years (and goodness knows how much cash) painstakingly renovating, but also to enjoy her fabulous culinary skills and to meet up to five other couples who are staying there. Now call the house Chapel House PZ and the friend Susan Stuart, and you have a real-life scenario.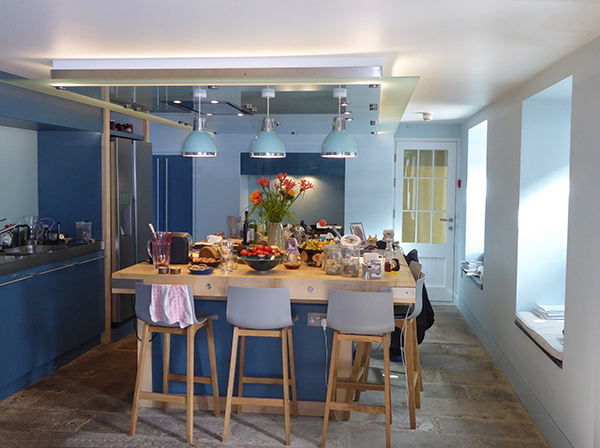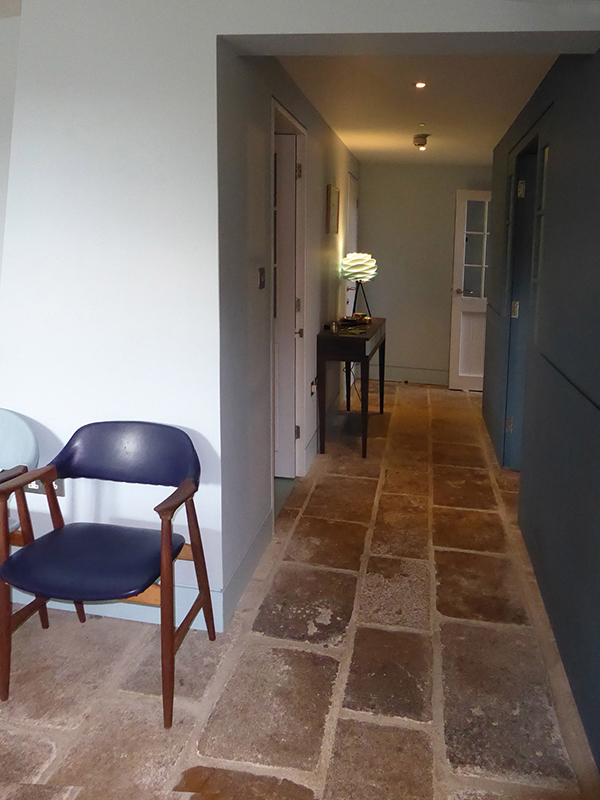 What's that – you don't know anyone called Susan Stuart? Book a stay at Chapel House and you soon will, for Susan is its impeccable hostess – the kind who greets us at the door on arrival, double-checks our dietary requirements for dinner and, although she's on her way out (to cherry-pick from the local fishermen's catch), shows us all over the house and to our room, ensuring that we know how to work the light switches, the enormous bath and separate shower (two settings: rainfall or waterfall), plus the iPad (pre-loaded with properly local insider tips about the area and things to do) that we may use for the duration of our stay in her home.
And what a home! An imposingly solid, red-brick Georgian property with four floors and six spacious guest rooms, it has style written all over it. Its light, lofty rooms are bright and inviting, with corners to cosy up in and admire the stunning sea - and church - views (it's conveniently smack in the middle of Penzance). One of the gorgeous top-floor rooms has a retractable roof that slides open above a made-for-sharing bath with rooftop and church-tower views, but each room has its own delights and it's hard to choose a favourite. I have to pause every time I reach the landing to gaze out of the arched window to the sea beyond.
The shades of the ocean are brought inside the hotel – whites, greens, greys and blues – and there's midcentury furniture in many of the rooms, plus a range of rotating (and rather good) contemporary artworks by students at Newlyn School of Art up the road, continuing a strong connection with all things aesthetic in the building, which was home to the Penzance Arts Club for 18 years up to 2011. It was built in 1790 and lived in by Admiral Samuel Hood Linzee, whose ship is celebrated in Turner's famous paintingThe Fighting Temeraire.
Susan's touch is on show everywhere: not only did much of the furniture come from her former home in London, but she was always present and very hands-on during the renovation of the house, stripping layers of paint and becoming part of the on-site team. All the contractors, from the architect to the kitchen suppliers, were local. And there was no need for an interior designer when you have an eye like Susan's. Surprisingly, she had no experience in the hospitality industry prior to taking on this project: her City background must have helped her drive and focus on the task in hand when she fell in love with Chapel House in 2012, when she was taking time out to rethink her life. Realising the place was far too big for her to live in on her own, she came up with the plan for a boutique hotel, which took two years to realise. Talk about Grand Designs…
We decide to have a pre-dinner potter about Penzance, which is, as Susan says, "a very underrated town". On Chapel Street itself, where the hotel is located, there are lovely, independent shops, galleries and cafés, the Victorian St Mary's Church and The Landmark Trust's colourful and curious-looking Egyptian House (built c1835), and not far away are Morrab Gardens with their exotic plants, Penlee House Gallery & Museum, the stunning, recently renovated Art Deco seawater lido on the seafront, plus pirate stories and haunted inns aplenty. On our return, we chill out in our room – supping tea and coffee and munching on the gooey brownies provided (there is a thrillingly almost endless supply of cake in the open kitchen too) – and scrub up before dinner (even the toiletries are by a local natural skincare company, Pure Nuff Stuff), which Susan herself has prepared. She greets us in the large drawing room – think piano, big plumpy sofas, books, magazines and OS maps aplenty, a door onto the sea-facing garden (perfect for well-behaved dogs, which are welcome to stay in the hotel). After sinking a very generous preprandial G&T I too sink back, fully relaxed into the cushions and have to be hauled up to wander downstairs to the blue-toned, flagstone-floored, open-plan kitchen-diner – the heart (and belly) of the hotel.
I confess that having to chat to people I don't know over a meal isn't always my idea of a relaxing evening – at Chapel House, there's a large communal table – but our fellow diners are so charming and interesting that we end up ordering wine (from a very good list) together and there's never a hiatus in the conversation. The meal itself – a mouthwatering gazpacho soup and pearl-barley risotto with salad for me (the awkward vegetarian), "scrumptious" scallops and John Dory or hake for the others, blackberry and apple crumble with clotted cream for all – is beyond tasty and, naturally, cooked with fresh and mainly local ingredients. We only wish that, rather than having to cater to all our whims and talk across the kitchen to us, Susan could join us for dinner too.
To say I don't remember much about the rest of the night is a major compliment not just to the quality of the wine cellar, but mainly to the comfort of our four-poster bed and cosy room. I'm so snug it's a struggle to get up for the truly substantial and delicious breakfast (a choice of smoothies, eggs, full English, kippers, porridge, toast etc etc), even though it's not early – it's served until 10.30am, and there's Sunday brunch from 10am till midday for those who really can't muster up the energy to rise before then, or who need setting up for a long drive back. Which is exactly what we had to face after stopping for a good cobweb-clearing walk along the stunning coast path above Porthcurno.
If you've hitherto been put off staying in Penzance because of a lack of quality hostelries, be put off no longer: the town is on the rise, Chapel House has much to do with this, and it's level-pegging with the most outstanding boutique hotels in which I've stayed. Bravo, Susan Stuart! We'll be inviting ourselves back soon.