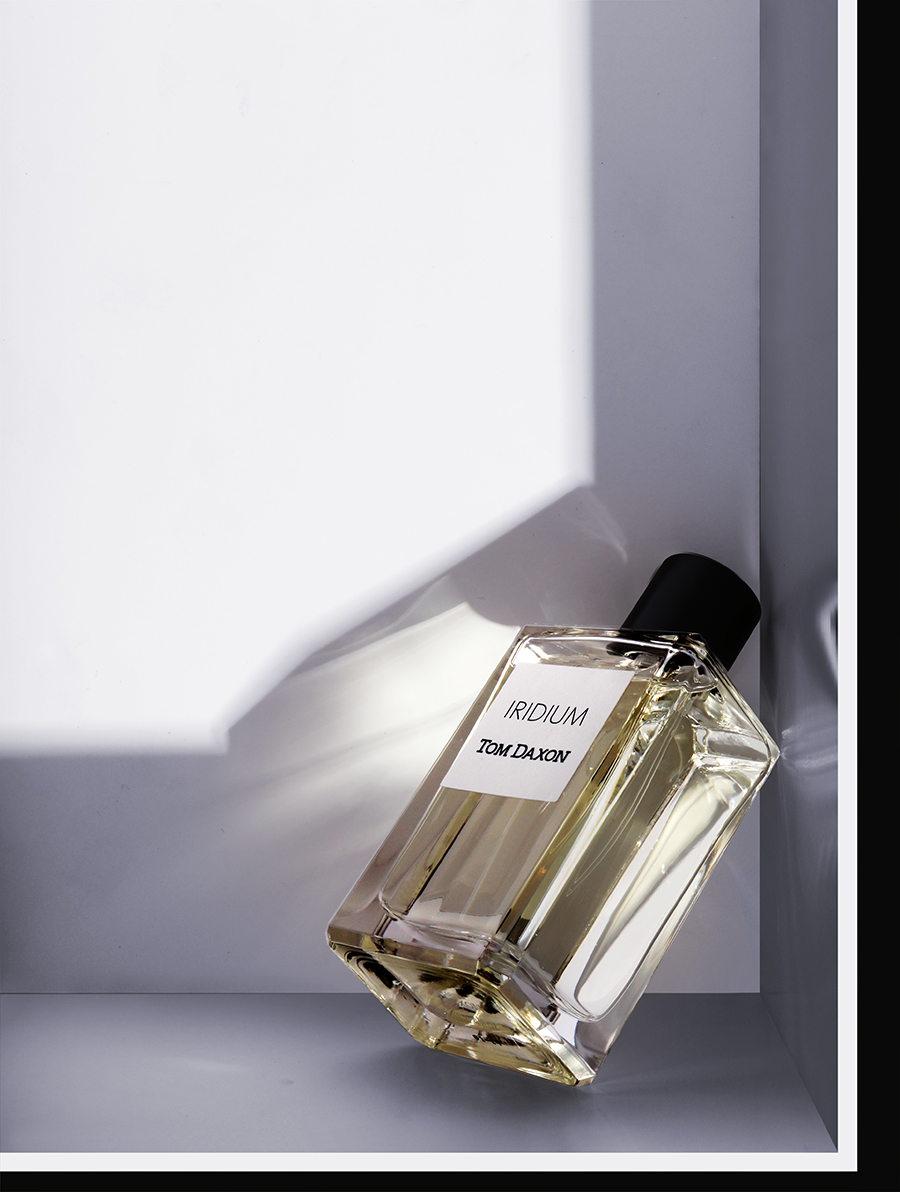 I confess I mistook the brand name Tom Daxon for Tom Dixon at a beauty sale at The Telegraph offices in 2014. Being a fan of Dixon, the famous designer, and thinking he'd finally created some perfumes, I snapped up a box of what I thought were his smartly presented, generously sized (4.5ml) samples. It was a lucky mistake: every time I caught a gorgeous, floral-woody-musky waft of Tom Daxon's Iridium – the brand's very first scent – or the woody aromatic VSOP fragrance, I was delighted that I'd given them to my partner.
Since then, much has been made of the fact that the founder of fragrance house Tom Daxon, the British perfumer Tom Daxon Bowers, was born into the business (his mother was creative director and founder of Molton Brown cosmetics) and of the fact that he was just 27 when he founded his own brand in 2013. But neither of these things matters in the grand scheme of things. For in his fragrance lab in Grasse, Daxon Bowers – together with his seasoned "nose" Jacques Chabert, who's worked for prestigious brands such as Chanel and Guerlain – simply develops wonderful, classy and modern scents that use the best-quality naturals and/or synthetics and appeal to all genders.
With top notes of juniper, angelica and carrot seeds, an iris middle note and base notes of vetiver, cedar and Iso E Super, Iridium is still the maison's bestseller. It has been joined by a dozen equally sensational sniffs over the years, the most recent of which is the divinely enticing Midnight Saffron. This – my beau's new favourite – is, as its name implies, one for night-time: a long-lasting sexy beast. The brand's uniform, clean-lined, no-frills, understated bottle belies the sophistication within: saffron top notes open up heart notes of lavender, jasmine and suede, which are joined by base notes of amber woods. One whiff will have you planning a late-night visit to your favourite cocktail bar.
And watch this space: Tom Daxon is to launch another new fragrance in October…