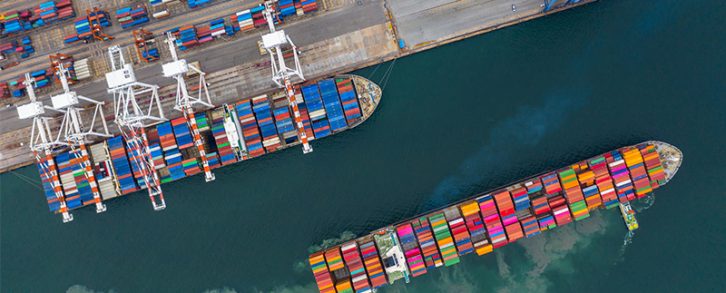 Complex factors – including the COVID-19 pandemic, weather, clogged ports, labor shortages and many more – are fueling the ongoing disruption of global supply chains, which is putting inflationary pressure on the global economy. A panel at NAIOP's I.CON East, held this week in Jersey City, New Jersey, discussed these problems, as well as practical solutions and investment strategies.
"There's not one bottleneck; it's everywhere," said Jason Tolliver, executive managing director for logistics and industrial services with Cushman & Wakefield. "All these challenges are happening at the exact same time."
Tolliver said major problems in U.S. supply chains today are the availability of chassis and drivers to move products, along with a shortage of warehouse workers to unload them.
"You can have a shortage of chassis or chassis at the wrong location at the wrong time, but they're not going to be able to produce a lot of those," he said, adding that there is an 18-month backlog in the production of new chassis.
John Morris, Americas leader for industrial, logistics and retail with CBRE, said he expects the supply chain backlogs to work themselves out sometime in the third quarter of 2022. That's dependent on the logistics industry getting more truck drivers and trailers, as well as shifting from the longstanding "just in time" inventory model to the "just in case" model, in which more products are kept on hand in warehouses to prevent shortages. But those changes won't happen quickly.
"We think of a supply chain as a utility, but it's a private industry," he said. "It takes a long time to move the curve like that. The supply chain is incredibly disrupted right now."
Morris added that despite the grim headlines about the supply chain, the news isn't all bad for industrial real estate, which was seeing tremendous growth even before the pandemic.
"Transportation costs rising is not bad news for industrial," he said. (These costs can represent between 45% to 70% of a company's total logistics spend, according to CBRE research.) "If our clients need to reduce their transportation costs, they'll need more warehouses. We've had 45 straight quarters of positive absorption for industrial, and we could see another 10 years of that, especially with some 450 million square feet of space in the pipeline."
Rent growth has been strong as well, Morris said, noting that, "In some markets, rents are going up 20% a quarter."
Where to Invest?
Much media attention has focused on the ports of Los Angeles and Long Beach, which handle roughly 40% of all inbound cargo to the U.S.
"Those two ports are the lifeblood of commerce in the U.S.," Tolliver said. "They are also near one of the largest consumer markets in North America."
However, from an investment standpoint, markets further inland are becoming more attractive.
"This is an opportunity for secondary and tertiary markets as land prices skyrocket," he said. "We're seeing developers moving further out and seeing new submarkets developing much faster."
This includes areas such as the Inland Empire in California; Reno, Nevada; and Boise, Idaho.
"You have to have more of those nodes in the flyover states to decrease transportation costs," Morris said.
Chris Giannini, senior director – property management and development, Five Below, which has about 1,200 retail stores across the U.S., said Five Below's robust growth in recent years has forced the company to increase its logistics network. Its first major distribution center was in south New Jersey. Five Below now has facilities in Macon, Georgia; Conroe, Texas; Buckeye, Arizona; and Indianapolis. Giannini said the buildings range in size from 700,000 square feet to 1 million square feet.
The facility in Conroe opened in May 2020, at the height of the pandemic and without issue; however, shortages and supply chain jam-ups have affected the construction of other warehouses.
"There's been no way to escape steel and roofing issues this year," Gianni said. "You have to track each item in the project to make sure it gets there on time."
Because most Five Below stores are in the eastern U.S., shipping delays have not been a challenge, as most East Coast ports aren't as swamped as Long Beach/Los Angeles.
The Labor Question
Labor can play a critical role in industrial site selection. Because of that, Tolliver noted that the demand for labor market analysis has gone up tremendously in recent years.
"It's becoming more complex," he said. "It has traditionally been occupier-driven, but we're seeing a lot of institutional developers really dial in to a labor analysis. They know that labor is mission-critical for the occupant. Labor has become a top-of-mind consideration in a much more meaningful way for the development community."
Giannini said warehouse labor is a major focus for his company, which is working to give employees more flexibility in scheduling. It is also providing incentives such as referral bonuses. "We know we can get product out of Asia and through our ports, but the real question is can we get it out of our buildings," he said. "We have to make sure we can do that."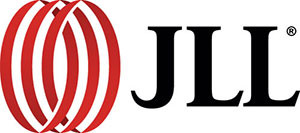 This post is brought to you by JLL, the social media and conference blog sponsor of NAIOP's I.CON East 2021. Learn more about JLL at www.us.jll.com or www.jll.ca.