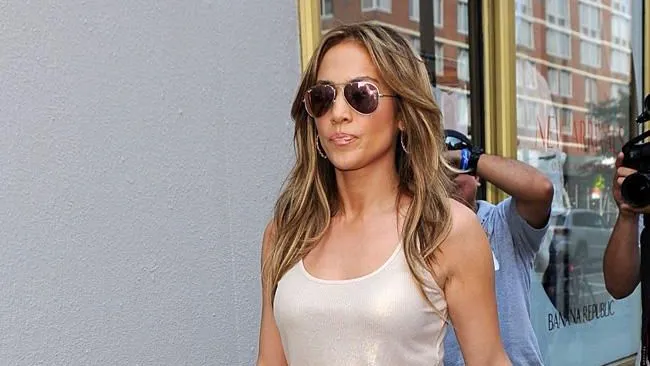 USA Today
BREAKING NEWS: Jennifer Lopez has a "nice" rear end, says a source with deep knowledge of the situation and very little anonymity — her former fiance, Ben Affleck.
Confirmation of the existence of Lopez's excellent butt comes via the high-class pages of Vanity Fair. The magazine's website published an excerpt on Tuesday from Molly's Game, a memoir by Molly Bloom, who gained fame hosting high-stakes poker games featuring stars such as Affleck and Leonardo DiCaprio at The Viper Room in Hollywood.
MORE: JLo 'very flirty' with Maks Chmerkovskiy | JLo basically says Affleck was blah in bed
According to Bloom, the exceptional condition of JLo's booty was revealed when Rick Salomon, co-star of an infamous sex tape featuring Paris Hilton, joined a high-stakes poker game that Affleck was part of at The Viper Room. When Salomon silenced the table by asking whether Lopez's derriere was really all that, Affleck made clear that, yes, it really was:
Ben looked at Rick. "It was nice," he said, and pushed into a huge pot.
We don't think he was bluffing.