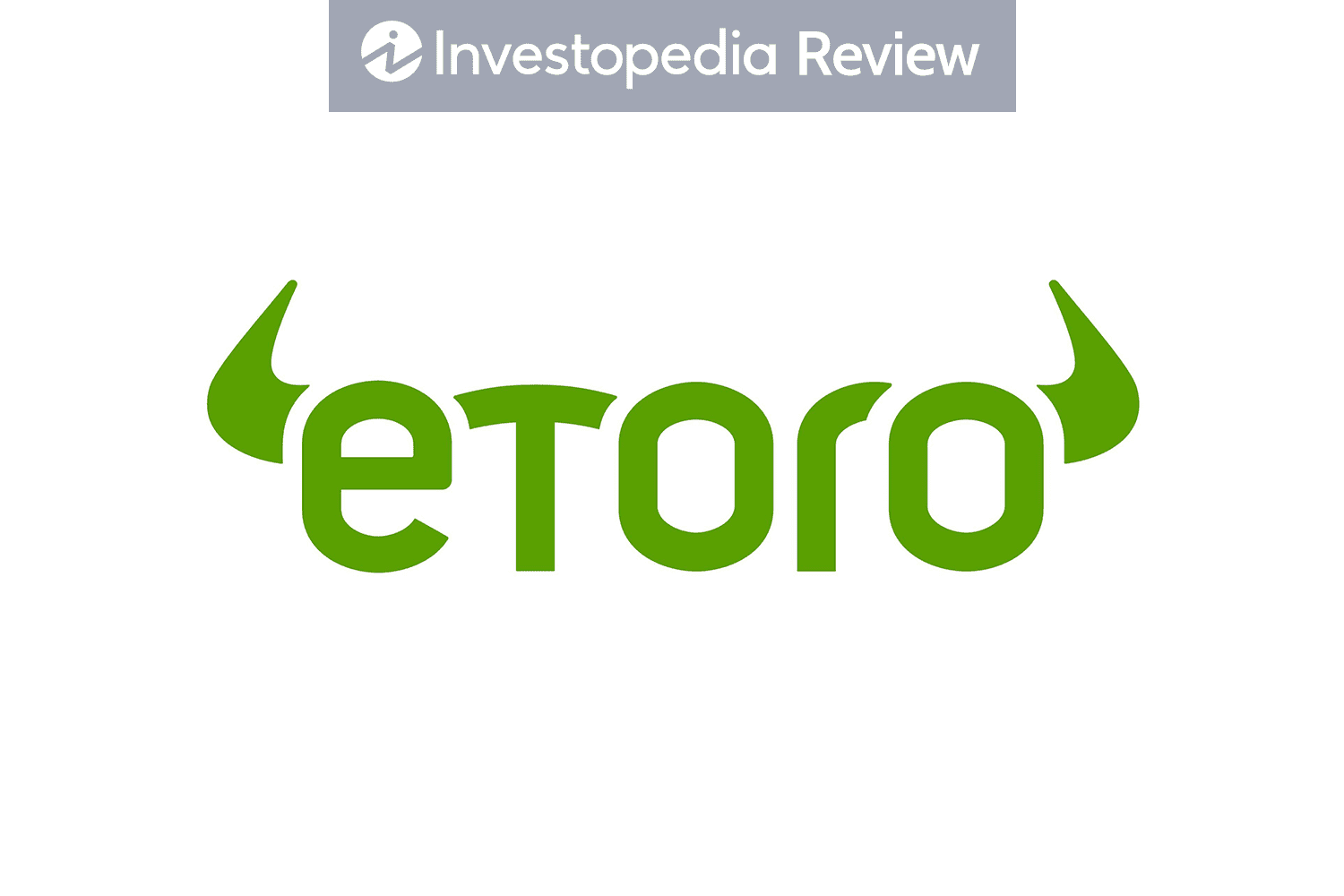 Founded in 2007 and based in Israel, eToro has millions of clients in over 140 countries. Starting in mid-2018, U.S.-based customers in registered states have access to a subgroup of assets (by regulation) that the brokerage enables, focused primarily on cryptocurrencies. At its start, eToro was a graphic-intensive forex platform and it has adapted those tools for crypto trading. Non-U.S. customers can trade additional asset classes such as contracts for difference (CFDs) and stocks on a variety of exchanges. In this review, we will call out the different capabilities of eToro for U.S. residents versus non-U.S. clients.
United States residents who live in Delaware, Illinois, Minnesota, Nebraska, New Hampshire, New York, Nevada, Puerto Rico, or Tennessee can sign up for an account but cannot yet trade. Residents of Hawaii, Guam, American Samoa, and the US Virgin Islands may not become customers. The firm is registered in all other states, allowing those residents to open accounts and trade.
The platform is well-tailored for those with a basic understanding of forex and cryptocurrency trading. The much-disliked withdrawal fee was eliminated for U.S. customers, though there is still a $5 fee for clients in other countries.
U.S. residents in registered states can trade cryptocurrencies
Explicit commissions are not charged, but eToro takes the spread
User-friendly, graphical interface
Traders can follow and copy the trades of profitable traders
Who eToro Is For
EToro has a graphic-intensive platform that serves cryptocurrency traders in the U.S. Outside the U.S., customers can trade stocks and contracts for difference. The key feature of this unique proprietary platform is the ease in which an individual client is able to implement copy trading. The eToro platform features traders who want to be copied and who follow risk-control rules. This accessibility then allows retail account holders to mimic the trades and trading strategies of the most successful clients, automatically and in real time. It must be noted that copy-trading in and of itself holds no guarantee of either gains or losses.
The firm has stated that it will roll out equity trading for U.S. customers later this year. When that happens, we will update our review.
15 cryptocurrencies that can be traded 24/7

Easy-to-use website and mobile app

Great community for cryptocurrency traders
Spreads for trading cryptocurrencies are relatively wide

Relatively high minimums required for most copy trading
Pros Explained
U.S. customers have access to 15 cryptocurrencies including the big names such as Bitcoin, Ripple, and Ethereum, but also eos, Iota, Tron, and Tezos.
The website and mobile app are nearly identical, attractively laid-out, and easy to navigate.
Traders can see what others on the platform are doing and follow the recommendations of certain members who allow you to copy their trades.
Cons Explained
There aren't explicit commissions charged, but trades are executed with specific spreads that vary from coin to coin. Some of these spreads are fairly wide. The tightest is Bitcoin at 0.75%, while the widest is Tezos at 5%.
The minimum purchase for any cryptocurrency is $25, which makes it difficult for smaller accounts to spread their balances over more than a small number of coins.
Though you can follow the transactions of some leading traders, you'll need to have a higher balance to copy their trades. Most require a minimum of $200 for each copied trade.
Usability
Opening a new account is simple and can be accomplished online. Once you've submitted all the required information, there's a 1-4 day wait while your identity is verified and your account is opened. U.S. residents can open an account for $50, as can Australian residents. Residents of all other countries require $200 to open an account. eToro uses Plaid to connect a bank to your trading account. In some countries outside the U.S., you can fund an account with a credit card.
U.S. account holders can only open cash accounts. Outside the U.S., customers cannot open retirement accounts, but there is leverage available for those trading currencies.
Trade Experience
Placing a trade is simple—you just click on the "Trade" button while viewing the coin in question on your watchlist. There is a prominent "Buy" button on your portfolio listing; to sell a particular coin, click or tap the drop-down arrow and select "Sell" from that list. You can close an entire position or just part of it if you've purchased it in several lots, but you cannot sell off a portion of an individual lot. For example, if you buy $25 of Bitcoin and then go to sell it, you must close the entire transaction rather than just $10 worth.
Outside the U.S., click on "Markets" to see the other asset classes available, which include about 1,700 equities, 47 currency pairs and approximately 20 contracts for difference (CFDs), and you can use leverage as well. Watchlists can be customized and are shared with the mobile apps. The fees you are paying, which are based on the asset you're trading, add 0.70%-5% to the buy price and subtract that amount from a sell, and are not explicitly spelled out on the order ticket.
Some non-U.S. asset classes allow you to set a stop-loss when you enter a position but that capability is not found in the version of the product available to U.S. residents. If you copy a trade, you can set the maximum drawdown.
Mobile Trade Experience
Placing a trade on a mobile device is very similar to the web order entry experience. There are fewer analytical capabilities on mobile apps, but otherwise, the experience is similar.
Range of Offerings
eToro offers only cryptocurrencies to U.S. residents. Outside the U.S., it depends on your nationality and country of residence. U.S. citizens cannot open an account unless they reside in the U.S. There are no short sales, fixed income, options, or mutual funds offered.
U.S. customers: 15 cryptocurrencies
Non-U.S. customers: 16 cryptocurrencies
Non-U.S. customers: 77 currency pairs
Non-U.S. customers: Contracts for difference (CFDs)
Non-U.S. customers: Approximately 1,700 stocks from 15 countries
Order Types
Order types are limited to market orders. There are no conditional orders available. Some stop-limit orders can be placed when opening a following trade. Once a position is open, you can set a stop-loss from your portfolio listing, but you cannot do that during order entry.
Trading Technology
eToro's trading algorithms are not described. Since stock trading is not yet available in the U.S., there are no statistics for payment for order flow.
You can use the virtual trading platform to get a handle on the asset classes available and how the platform works in your location by toggling the choice from "Real" to Virtual" that is located directly below your username after logging in.
Costs
eToro's fees depend on your location and the asset classes traded.
U.S. customers trading cryptocurrencies pay 0.75%-5.0%, depending on the currency being traded. This cost is built into the price at execution and is not transparent.
Non-U.S. customers trading stocks pay a minimum of 0.70% of the value of the transaction to close a position. Opening a position incurs no commission.
Non-U.S. customers buying assets in other than their home currency, such as a U.K. customer buying a U.S. stock, will pay a currency conversion fee.
Inactivity fee is $10 USD per year for accounts with no activity for 12 months.
There are no fees for withdrawing funds for U.S. customers, but you must withdraw a minimum of $30.
Outside the U.S., the withdrawal fee is $5.
Transferring a cryptocurrency out of eToro and into your own wallet incurs a fee, and there are minimums for each coin. Refer to the pricing and fees table for details.
Account Amenities
eToro does not offer portfolio margining.
eToro does not have a stock loan program.
Customers who attain certain eToro Club membership levels, which are based on account equity, can earn 1.4% on cash balances and avoid inactivity fees.
No interest is paid on cash or cryptocurrencies for accounts under $5,000.
You cannot enroll in DRIP (dividend reinvestment) plans.
Research Amenities
There is no research hub on the eToro platform. You can dive into specific characteristics of each available cryptocurrency, including charting and some technical analysis, on the website. The News feed consists of posts by other eToro users. If you click on Help and then News and Analysis, a new tab opens with a series of somewhat disorganized blog posts. There are no screeners or trading idea generators.
Portfolio Analysis
There isn't much portfolio analysis on the platform. Clicking on Portfolio displays your current holdings and the change in value since you opened the position. You can rearrange the available columns in the Portfolio listing, or replace one of them with "Net Invested" or "Fees" if you'd like, but customization is very limited.
Education
The education tools are on the light side. If you click on "Help" in the left gutter, you'll find a page with six tiles, organizing the topics. There's a series of articles entitled, "The Complete Fintech Guide," which opens in a separate tab. It's worth going through the chapter that describes how eToro's Copy Portfolios work, if you're interested in following other traders.
Clicking on any link on the "Help" page spawns a new browser tab if you're on the web platform. At the top of each new page are five links to additional pages. Clicking on "Education" brings up what is essentially an eToro-sponsored blog, with a variety of articles that primarily focus on market swings for Bitcoin.
For customers outside the U.S. there are weekly webinars offered that go over the basics of trading stocks, currencies, and cryptocurrencies. This webinar link does not exist on the U.S. version of the website, but you can sign up to watch one of the recordings on demand if you'd like. Non-U.S. customers can also access eToro's Media Center under the About tab on the various Help pages.
Customer Service
Accounts under $5,000 can access help online, and in a pinch, submit a trouble ticket to eToro's customer service. You can chat with a live agent once you locate the light blue link to the chat service. Members of various levels of eToro's Club, which kick in once you have a $5,000 balance or higher, are assigned a dedicated account manager. Accounts with $25,000 or more, at the Platinum Club level and higher, get perks that include priority customer support. Since the regular level of customer support can take seven days or more to solve a problem, priority service is appreciated.
Phone support not available (except in Australia)
Online chat available from the Customer Service page
No live broker support
Security
Biometric entry enabled for mobile apps
No excess SIPC insurance (once stock trading is enabled in the U.S.)
Registered in Cyprus
Our Verdict
eToro offers newcomers to cryptocurrency trading an attractive platform that is remarkably easy to use—until you need help. Research offerings are light and you'll have to do some digging, and spawn a lot of new browser tabs, to access the education available.
It's a very different experience for U.S.-based customers compared to those outside the U.S., who can trade additional asset classes and stocks from 15 countries. The ability to transfer crypto holdings to an external wallet is relatively rare, and may appeal to investors who want to use their Bitcoin holdings for uses other than trading.