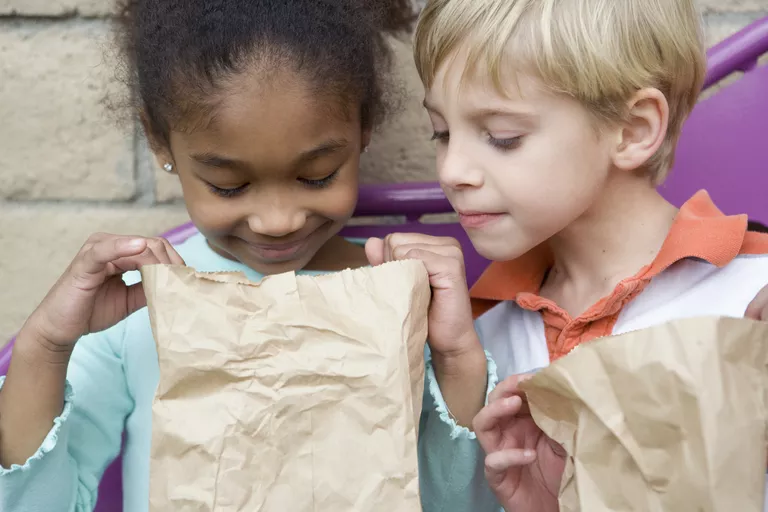 Every kid needs encouragement, and children with special needs may need a little more. Sending your child to school with a secret note slipped inside their lunch or school bag is the perfect way to say you care, even when you are not around.
Why Notes Are Important to Children
Many children with special needs find school challenging. For some, it may be the entire day while others have more trouble during certain classes or activities like lunch. When your child is at school, you can't give them the sort of encouragement and support you might like to. That is why the occasional note slipped inside their school gear is so important and special.
This is a way to say 'I love you' or 'I'm really proud of you' when you are not around. It is a small and simple gesture that will remind your child that they are doing a good job and it may put a smile on their face.
Use these notes on days when you know your child may have a tougher time. If they are struggling with a test in a certain subject, slip one into that class folder. If they are concerned about that day's field trip, stick a note in their jacket pocket.
Also, include a note on random days, even when there is not a big event. It will brighten their day.
Tips
Write a quick note and slip it into your child's lunch bag, school book, backpack, pocket, folder, or anywhere your child might come across it. It does not have to be long. Just a single sentence will do.
Do a few at once so you have them ready and can add a quick surprise on a busy morning.
Handwrite the notes on fun paper or type and print them out on your computer.
Include a smiley face or goofy drawing that will make them giggle.
Use fun fonts and colors to add a little excitement to the note.
Examples
You know what sort of messages resonate best with your child. If you could use some inspiration to get going, here are some to try:
Good luck today. You got this!
Hope you're having a super day!
I am so proud of you!
I believe in you!
I love you!
I'm thinking about you right now.
Keep trying!
Keep up the good work!
Thank you for being you!
Work hard and have fun!
You are very special!
You can do it!
You rock!
You're doing great!
You make me happy!
You will always be #1 in my book!
A Word From Verywell
Brightening your child's day can become a lifelong habit. When they reach the point of carrying a mobile phone, you might think about sending an encouraging text. While you don't want to be a helicopter parent, you can still let them know you are there to support them.