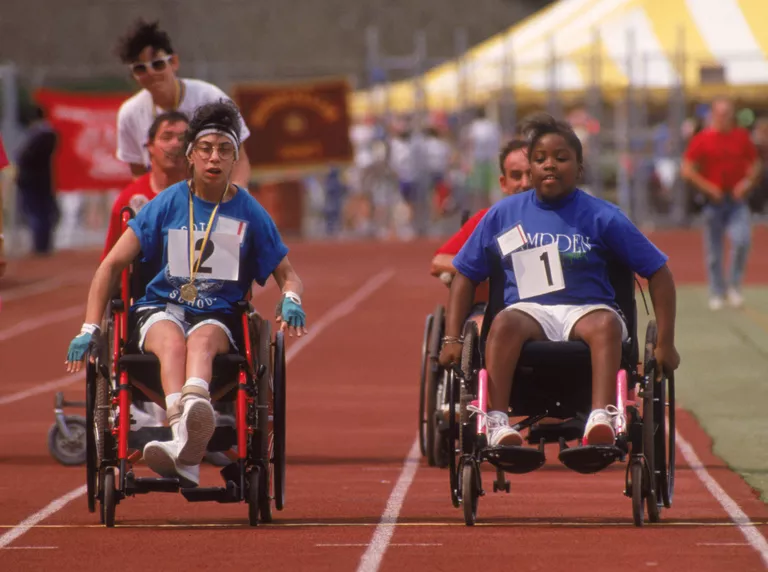 Every child has the right to enjoy the fun of playing sports, the joy of teamwork, the achievement of hitting a ball, making a goal, or crossing the finish line. Whether part of a team sport or enjoying an athletic activity geared for individuals, kids benefit from active pursuits. Many programs have been developed to get children and adults with disabilities in the game. Find one that's right for your child.
Special Programs
These programs provide structure and support for a variety of athletic activities. Connecting with these programs, your child will be able to choose from among different sports.
Baseball
The Little League Challenger Division and the Miracle League allow children with physical and mental disabilities to play baseball in a supportive, non-competitive environment.
Soccer
American Youth Soccer Organization and US Youth Soccer offer programs designed to get children with physical and mental disabilities on a soccer field.
Hockey
American Special Hockey Association provides an adaptive ice-hockey experience for people with physical and developmental disabilities, while Special Hockey International offers hockey for those with developmental disabilities.