If back-to-school night, that evening early in the school year when you're invited to walk through your child's schedule and meet the teachers, doesn't draw you in, you're not alone—fewer and fewer parents are making attending a priority. But that's actually a pretty good reason why you should get yourself there.
If a lot of parents stay home, you may be treated to a one-on-one meeting with your child's teacher.
Here are 10 more reasons why back-to-school night is where it's at:
Walk in Your Child's Footsteps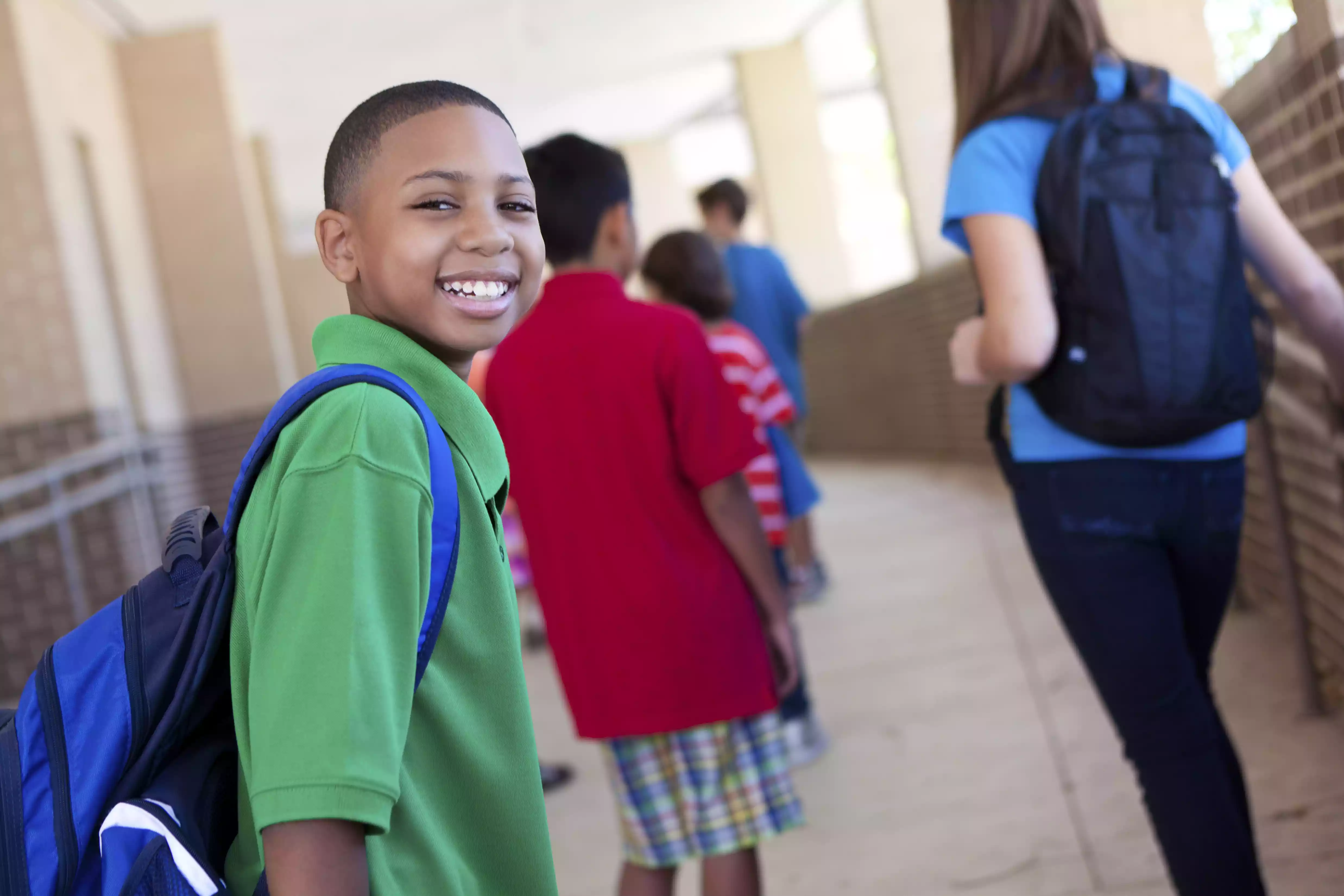 If your child has complained that classrooms are spread out and strenuous to get to, this is your opportunity to see firsthand what it's like to walk from class to class. You can support your child by helping them devise shortcuts and strategies if transit between classrooms is a problem.
Meet the Teachers
What might take a series of afternoon conferences can be accomplished in one snappy evening. From the classroom, to homeroom, to specials, to the gym, to the cafeteria, you'll get a good look at the people who will be teaching your child this year.
Meet the Support Staff
If your child is supposed to have an inclusion teacher, instructional aide, or one-on-one aide, look for those folks in the classroom.
Back-to-school night may be your best chance to learn support staff's names and roles. It will also make it easier to talk with them during the school year once you've met them face-to-face.
Spot Problems
You know what sorts of situations are going to cause problems for your child. Back-to-school night can offer a peek into where some problems may tend to arise as you notice the communication styles and personalities of their teachers and support staff.
Be an Active Stakeholder
When you go to special-ed meetings, you're used to hearing "We're not promising what's best, just what's appropriate." So it can be instructive to hear what's said at a regular-ed event like back-to-school night.
Administrators will share their plans and promises for the upcoming year. Demonstrate that you're ready to roll up your sleeves and help get things done. There will likely be opportunities to sign up for the PTO or a volunteer list for upcoming events.
You're not likely to get a class list home—at least not one with full names and phone numbers—so this is your best chance to glance around the room, see if there are any familiar parents, and take down some contact information for emergency homework situations.
Share Your Contact Information
You're not the only one looking for contact information. Teachers may take this opportunity to get your e-mail address for easier communication, or to hand out theirs.
Buy School Gear and Supplies
Schools often sell things like gym clothes, school T-shirts, and other goodies at back-to-school nights. Which do you suppose is easier, picking this stuff up yourself or trusting your child to bring the order forms home and get your check in the right hands?
Eat Cake
Speaking of other goodies, there's usually free coffee and homemade baked goods at these things. Pull up a chair and a snack and enjoy!
Demonstrate Your Commitment
Back-to-school night is a great opportunity to show your values to your child and their teachers. Let your child know that trying to understand their day-to-day experience will help you better support them. Let them know that you view your role in their education as a partnership between them, you, and their teachers.