Setting up an email account for a child is something that many parents contemplate. The reasons vary greatly, and when you decide it's the right time (from younger kids to tweens or teens) will be different for every family and the individual child. When you're ready to go ahead with it, you might consider using a Gmail account, then set it up so you receive copies of all of their messages.
Privacy Considerations
At face value, monitoring your child's email sounds like an invasion of privacy, especially if you have a teen with special needs. While it may not be an acceptable arrangement for all ​kids and parents, it may be a good idea for some families.
For instance, if your child is vulnerable to cyberbullying or susceptible to poor decisions,1 it may be useful to have your protective parental eyes on any incoming messages. Likewise, if you are fearful of unwanted correspondence, this may help put your own mind at ease.
Talk with your child about what you want to do and why. If this is the only condition in which you will allow email, discuss that as well. Then, when you're in agreement, move on to the set-up.
In addition to the email, you can set up Facebook and other social networking platforms to send alerts to this address to be forwarded to you. This will allow you to keep an eye on what's been happening on those channels as well.
1
Sign Up for a Gmail Account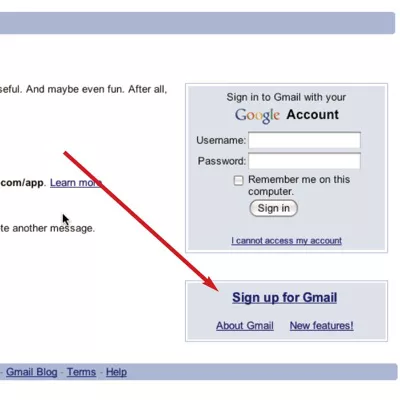 An online email account is convenient because you can set it up and access it from any computer. You also can delete messages you don't want your child to see or flag them as spam to be sent straight to trash. It is also possible to block email from certain addresses.
While there are many online email providers to choose from, Gmail is a good choice. It's easy to set up, has a nice uncluttered inbox, and offers a large amount of storage for old messages. It also gives your child access to other cool tools like a customizable search bar to locate emails, an easy-to-use button to compose a new draft, as well as a calendar feature. Go to ​mail.google.com and click on "Create an Account."
NOTE: Since Google, like most websites, frequently changes its design and presentation, know that some of the details and screenshots in the steps that follow may not look exactly like what you're seeing. However, they should still successfully guide you through the sign-up process and show you how to change the settings so that you can begin forwarding your child's email.
2
Start Creating Your Google Account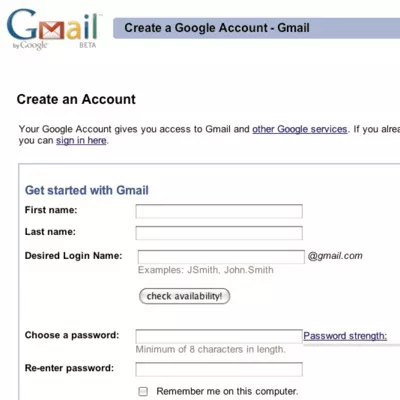 To get your child a Gmail address and other Google services that come with it, you'll need to fill out a form to create a Google account. Though you may be limited by availability, try to avoid using your child's full name. First initials and last name or a word that's memorable would be preferable, but not your child's name.
This can help protect their privacy and is a good rule to follow for any online username. Since you may want to access this account without your child present, make sure that you also take measures to remember the username and password.
3
Finish Creating Your Google Account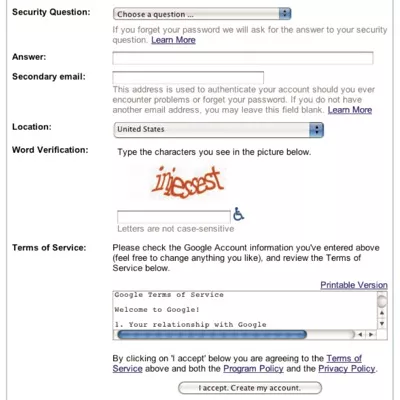 As you continue with the form, select a security question to which you will know the answer, too. Use your own email address as the secondary email. This will field any initial information about the account, as well as correspondence regarding problems directly to your inbox.
Read the Terms of Service and, if appropriate, review them with your child. When you're ready, click on the button that lets you finish creating the account.
4
Go to Your New Gmail Account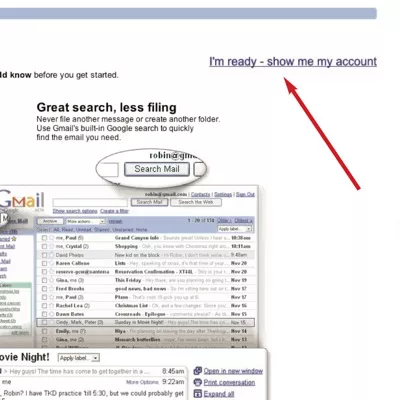 If your account application is successful, you'll come to a welcome screen. Familiarize yourself with Gmail if you like by taking the tour that the service offers. Then click on the link to go to your child's new Gmail inbox. If you don't come to a welcome screen, there may have been a typo or an omitted item in your application. Address what needs to be fixed, then move on from there.
5
Set Up Email Forwarding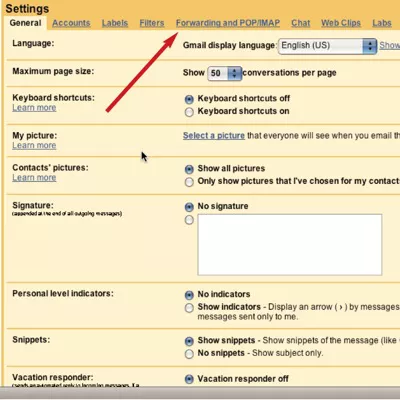 In order to forward the emails to your address, you will need to customize a particular setting. This is found by clicking on "Settings."
The settings link moves around in different Gmail layouts. It is usually indicated by a gear icon and sometimes has the word "Settings," though you may have to hunt for it. It usually appears as an icon in the menu at top left or at the bottom of the screen.
From the settings tab, click on the link that says "Forwarding and POP/IMAP." This is the page that will allow you to forward your child's messages to your own email address.
6
Enter Your Forwarding Information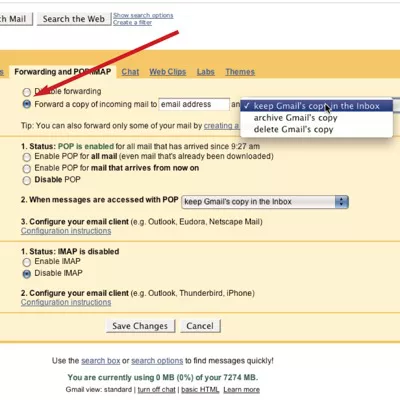 In the forwarding menu, click on the "Add a forwarding address" button. Enter the email address at which you want to receive copies of your child's emails in the box. Click the "Next" button and a pop-up box will ask you to confirm your email address. Click "Proceed."
A message will then be sent to your email with a confirmation code. Enter this code in the verification box in Gmail and click verify. If you didn't get the email, there's an option to resend it.
Messages You Will Receive
You should now receive any email messages that appear in your child's inbox. Copies of those messages should also remain in their inbox so your child can read them. Gmail will not, however, forward messages to you that have been filed into the spam folder.
You also can set filters so you receive only certain messages. Depending on your agreement with your child, this is a way to give them some privacy while keeping your eye on particular emails. Whether you want to use this option is a personal choice, and it may change as they get older and gain more responsibility.
7
Set Your Email to Recognize the Forwarded Messages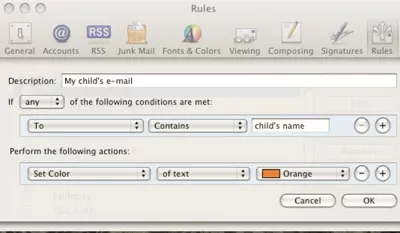 Be sure to add your child's email address to your own email contact list so they don't get filtered into your personal spam folder. Depending on your particular email program, you may be able to set up rules to mark the messages forwarded from your child's Gmail account.
For example, some programs allow you to mark messages directed to your child's email address with a particular color. Others will automatically sort the messages into a designated folder. Explore the flagging and sorting options your email provider offers.
By automatically sorting your child's email, you can easily recognize them when they come in. It also helps you quickly designate your messages from theirs and keeps your inbox a little cleaner.
8
Run a Test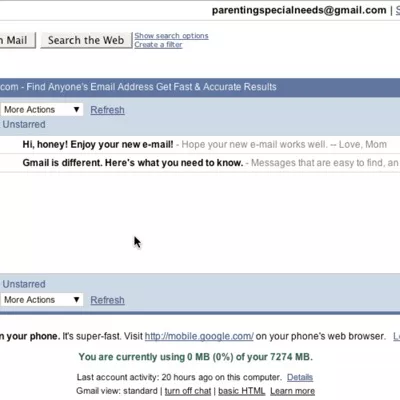 To make sure that everything is forwarding correctly, run a quick test. Simply send an email to your child's new Gmail account. Access the account to see if it arrived, then check to see if it's forwarded to your own inbox, and formatted as you've set it up. If everything's working, you'll know that any incoming mail to your child will be seen by you.
A Word From Verywell
While forwarding from Gmail is convenient, it's not a perfect system. You will still have to access the Gmail inbox directly to see any messages that your child sends. Likewise, you also will have to delete any messages you don't want them to see directly in Gmail.
If your child at some point decides they want privacy and changes the forwarding and password, you'll be out in the cold. But if your child is agreeable to your oversight or you're just using the email to access other services like iTunes, this set-up should work just fine.