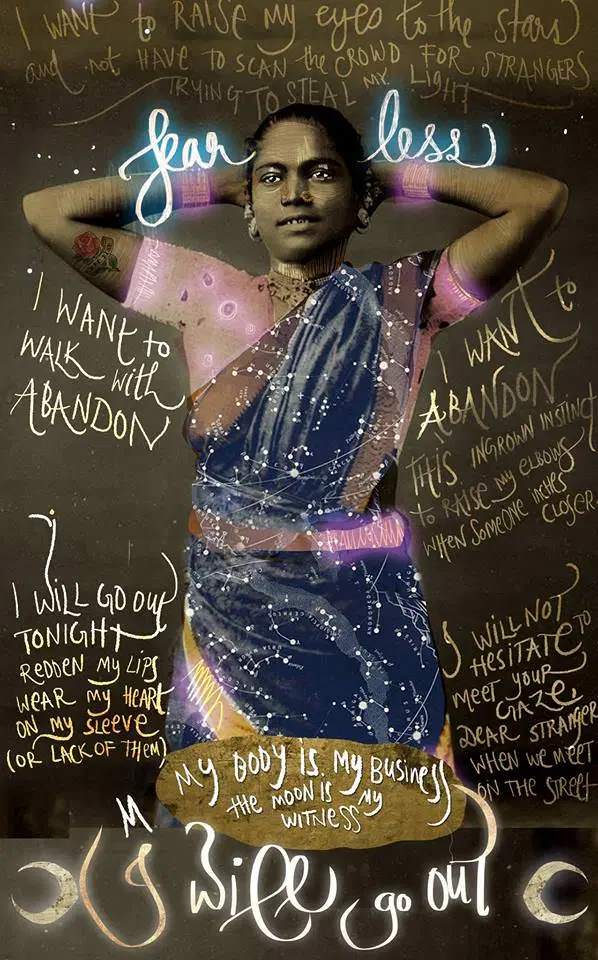 We all probably remember several reports, albeit in tentative tones, of the "alleged" gang-rape of women during the Jat protests last year. We also remember how bitterly these reports were then contested and denied, while aspersions were cast on the few women who were willing to speak about it. Many of us also remember the exhortations of the then Chief Minister of Delhi, Sheila Dixit, that "one should not be adventurous", after the murder of journalist Soumya Viswanathan while commuting late in the night. The gang-rape and death of Jyoti Singh is a case of monumental memorialisation, so also the backlash faced by rape survivor Suzette Jordan who, as a single mother, was "partying late" on the night she was attacked.
While these incidents drew heavy comment from all and sundry, there have been a host of other "attacks" on women who have chosen to own public spaces. The acid attack on Soni Sori for her spirited and very public questioning of the State, the rape of Chhatisgarh's tribal women, and the rape and murder of Manorama by the armed forces, are incidents of women facing "the consequences" of being "public"— of stepping out in the open either for political engagement, or for pleasure.
As women from a dozen cities prepare for a nation-wide march triggered by several appalling several stories of molestation on New Year's eve in Bengaluru, we protest not only the right of a woman to loiter in public, but also the impunity with which they are seen as "fair game" when they choose to own the streets. We protest not only the victim-blaming that followed after, but also the license men think they have to intrude upon women's narratives and make them their own (read #NotAllMen). We protest against the social mores that prevent young girls from going to school when they start menstruating, that make homeless women prey all forms of abuse. We protest against the regime of self-regulation women in conflict areas have to follow to avoid being raped by armed forces. We are protesting to highlight the violence inherent in imposing restrictions on mobility for no better reason than "fear."
The nationwide march, to be carried out on January 21, 2017, has been aptly titled "#IWillGoOut"— a statement of will and gesture of agency. True to the spirit of a leaderless movement, the much-orchestrated marches are organised by a collective of individuals. Over 20 organisations all over the country, and 20 cities (and counting) have signed statements of solidarity condemning antiquated notions of honour that restrict women indoors, and disturbing displays of predatory male machismo that disregard women's autonomy. Several people from Kashmir, who will be unable to march in the open, have pledged to the cause over social media.

While women, and other marginalised communities continue to be enraged at their vulnerability, sections of people are busy expressing shock that the widespread molestations happened in Bangalore, rather than in Delhi,"the rape capital" — instead of being outraged at such an incident happening at all. Considerable effort has been exercised to blame women's clothing and their apparent audacity to imagine they could party on New Year's eve without incident. Several men bemoaned in large numbers, how "all men" get implicated in the actions of a few; but instead of questioning the culprits, they chose to train guns against the women themselves.
And that is why women must march! Not only to reclaim the streets, but also to start a discourse around access to public spaces; to investigate the idea of public visibility and how women must bear the burden of several socio-cultural expectations in order to be deserving of "safety"—wear a dupatta, cover the cleavage, sit with legs crossed, don't talk loudly, get home before dark. Women must march to question the notions of protectionism, and replace it with autonomy and dignified personhood.
Join the national movement here.
Also read: Official Statement By The #IWillGoOut Collective
Also read: Some Frequently Asked Questions For Media By #IWillGoOut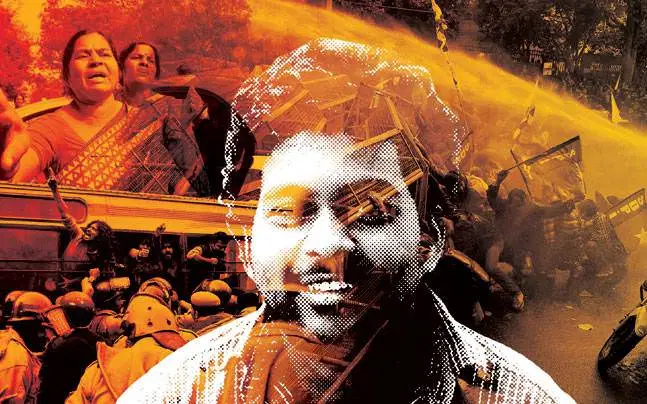 I don't remember the moment news of Rohith's death crashed over in great waves. I remember stinging guilt at the months of inaction while Rohith and his friends braved an onslaught of casteist abuse at the University of Hyderabad. I remember tears of agony at the helplessness.
A lot has changed in a year. Some of us have made careers out of discovering caste, writing books and articles on Rohith, situating caste in Dalit bodies or "researching" Dalit politics. Others have clung onto power despite cases slapped on them and clear proof of their complicity in Rohith's death. Still others have focused on mutilating his caste identity, as if a few documents can erase the power of his words or legacy.
But the year has also witnessed unprecedented fight back. Sunkanna Velpula standing up to the vice-chanellor at convocation, the strikes and marches in Hyderabad, the joint action committee's resistance and the spate of anti-caste work in universities across the country.
None of this is new. The death of Dalit Bahujan Adivasi students at Indian universities has been chronicled for at least four decades but hasn't managed to wake up the "mainstream" consciousness or those who govern these institutions – predominantly dominant caste folks whose commitment to social justice ends at the Phd thesis defence table.
Before Rohith, there was Balmukund Bharti, a student at Delhi's All India Institute of Medical Sciences who was hounded by teachers and students for months and finally killed himself. There was Chuni Kotal who had made her entire community proud by becoming the first female graduate but took her life after shame and humiliation at the hands of her Bengali dominant caste teachers. In every case, those accused of pushing these bright students to die flourished as respected academics.
This isn't an accident. As Rohith repeatedly explained in his facebook posts and writings, our universities are primarily designed to accrue and exploit caste capital, not undo it. This is why our syllabi is so lopsided, our "popular" history erases women, Dalits, Bahujans and adivasis and why an exclusionist, violent notion such as "merit" continues to be used as a handle to push Dalit students out of universities.

As Nidhin Shobhana points out in this fantastic Roundtable India piece, even India's so-called most progressive university, JNU, has had a casteist existence. The university willfully continues to undermine reservations, faculty recruitment of SC/ST/OBC people is low and any visibility is the preserve of the dominant.
Rohith, however, has forged together a powerful campaign spanning across universities that is resisting casteism. At JNU, for example, the Birsa Ambedkar Phule Students Association has exposed how viva marks are used to exclude Dalit students from admission and how the supposedly progressive student's union uses thinly veiled casteism to keep Dalit Bahujan students away from power. Similar movements at various parts of the country are trying to fundamentally change the character of our elite institutions for the better.
But despite the outpouring of sympathy for Rohith, there has been little "mainstream" support for the movement, other than omnipresent solidarity. Dominant castes continue to behave like they're casteless and that the lives and struggles of Dalit people are research proposals for them to dissect and discuss.
At the core of this behavior is a refusal to accept one's own caste privilege and admit that casteism is systemic and resides in each one of us. This trait makes dominant castes use "identity politics" as a slur – as if their blanket domination of academics isn't based on identity, and divert any discussion of caste bias to a referendum on reservation.
It is no accident that some of the worst attacks on Dalit people happens in the pursuit of education and consequent dignity.
"It is your claim to equality which hurts them," Ambedkar said. "We cannot forgo our right and opportunities to reap the benefit of the highest education to the fullest extent…without education their existence is not safe," Ambedkar said.
But despite the odds, a movement is building. When JNU authorities last month tried to push through anti-Dalit admission measures that would increase discretionary marking, Bapsa and other groups protested and managed to bring the issue to the forefront. Many of them had to pay for this bravado with suspension notices that jeopardized their careers and threw them out of hostels in the December cold. Again, the attack on education and again, the eerie similarity to Rohith. When I visited JNU during a public meeting in December, one of the suspended students told me, "There are few people only at the meetings. It is as if they're waiting for a student to die."
They are right. Many of us, even the well-meaning ones, wait for a death to express our solidarity and outrage, no matter how ridiculous and pointless it is then. But caste is all around us, in the everyday.
When Dalit students are mocked in class, made to sit separately, failed in tests, ridiculed in interviews and their spirits crushed, it is upto the rest of the student body to rise up in anger. Extend a helping hand, educate yourself, try and let go of biases and let Dalit people take centrestage about their lives and experiences.
As 11 more people wait to fight an uncertain battle against a formidable enemy and an enmeshed caste system, we owe it to Rohith Vemula to stop any more Dalit dead bodies. The dreams of too many talented young people has been sacrificed at the altar of Manu. On Rohith's Shahadat Divas, let's pledge that there will no more. Only then will some of the guilt and agony be assuaged.
Featured Image Credit: Photo Illustration by Saurabh Singh via IndiaToday.in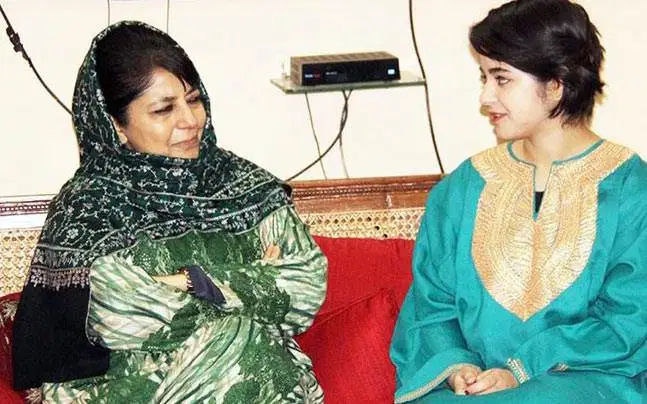 Recently, Dangal star 16-year old Zaira Wasim who played young Geeta Phogat met Jammu & Kashmir Chief Minister Mehbooba Mufti after the success of her movie, who described her as a "Kashmiri role model". Their photo went viral on social media drawing severe backlash. Zaira was heavily trolled and bullied on Facebook.
"Cursed girl", wrote one Instagram from Kashmir. Another said, "Payi se trath" (may you get hit by lightning). While one Facebook user commented, "Zaira is trying to defame Kashmiris say no to Zaira" and put cross marks on her and Mufti's faces with "Both are Shaitan" written on it.
Zaira posted an apology on her Facebook profile, but later deleted the same. She then again posted a clarification post the apology but deleted that too shortly.
In her apology she wrote, "I know that many people have been offended and displeased by my recent actions or by the people I have recently met. I do not want anyone to follow in my footsteps." She further requested the netizens to be considerate as she is only 16-years old, "I hope people can also understand there are certain circumstances that emerge which one cannot control and I hope people still remember that I'm a just a 16-year-old girl and I hope you treat me accordingly."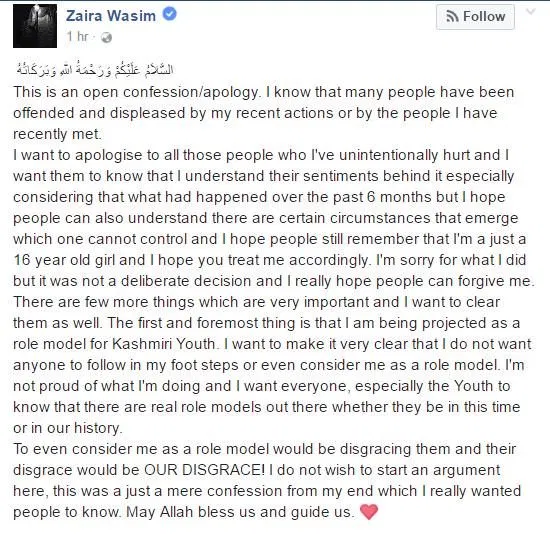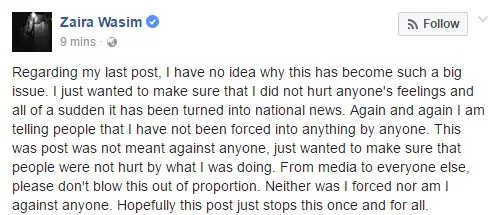 What does it say about our country when we make a 16-year old apologise for meeting a CM, especially after the same 16-year old was very recently lauded for her performance in the highest grossing Bollywood film of 2016 on "women empowerment" for her role.

Where is Aamir Khan, who has been vehemently tweeting and retweeting about Dangal's success, but hasn't sent out a single tweet or words of support to shut the harassers?
Why do we love our stars only when they perform to our fulfillment and hate them when they do not fit our ideas of 'perfectionism'. Don't we do the same with our sports persons, especially sportswomen too. When Sania Mirza brings home a medal, she is the 'proud' daughter of India, but when she married Pakistani cricketer Shoaib Malik, she is anti-national?
And what exactly is wong in meeting Mufti? Whatever her political stand on J&K and relationship with the Centre is, how does that change anything about who and how Zaira Wasim is as a person? And why are we bringing a child into our political differences on whichever side of the line we stand. I stand in solidarity with the people of Kashmir and I'm critical of the current government, but I will not hate Zaira for either meeting J&K CM or the PM.
A similar incident happened when an all-girl Kashmiri rock band Pragaash formed by three teen-age Kashmiri Muslims teenagers recevied backlash by Islamist scholars and had to disband their group on grounds of hurting "religious sentiments". All band members received threats of death, rape and other physical form as well as a Fatwa from Grand Mufti.
Zaira's words and apology is a shame on us. It takes a lot to call yourself 'a disgrace' on social media especially when you were hailed as a youth icon for J&K. The amount of mental health trauma and stress that young woman must have to go through on Mondaynight is unimaginable.